FROM meditating with monks in Kathmandu to a weekend retreat with the Brahma Kumaris, my quest for happiness has seen me traverse the globe and have countless adventures that wouldn't seem out of place on the pages of Eat, Pray, Love. Yet unfortunately my journey hasn't had quite the same happy ending as Liz Gilbert's - neither, alas, did I meet a hunky Brazilian businessman whilst swanning around an exotic Indonesian island - and depression and anxiety continue to rear their familiar heads. When I heard that Confidentials' favourite masseuse was offering a new type of 'mindful' massage, therefore, I was the first to take advantage.
It's bespoke and tailored to each individual, there's no specific format
Throughout my rollercoaster of a mental health journey, one of the words I've most frequently encountered is 'mindful'. Whilst I once believed that involved sitting in a lotus position, exuding an enlightened air, I've since learned that's not the case and that you can be mindful in most areas of life; walking, eating, breathing... The point is to concentrate, pay attention to detail and ground yourself in the present instead of being carried away by distracting trains of thought that are all too eager to whisk you away to Past and Future. Being more aware of the senses is linked to enhanced understanding of your own emotions, vital for a healthy mind.
Ashleigh Guthrie's massages acknowledge this. During her six years in the industry, she has seen enough clients burst into tears and tell her their problems to highlight the importance of massage as a regular wellbeing essential; now, educating staff and clients how to look after themselves holistically is a key part of her work.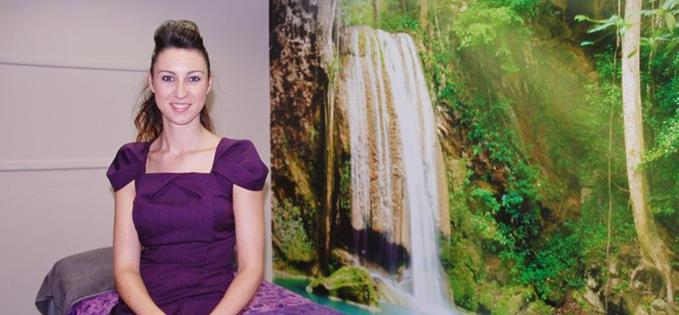 Ashleigh Guthrie
Having worked in 5* spas across Manchester, including the Lowry and the Hilton's Spa 303 - which she opened and managed, quickly becoming a celebrity favourite - the City Spa Escapes founder also feels that spa etiquette has deteriorated of late, cheapened by a glut of deal websites.
"I think it's devalued the experience. People five years ago used to think nothing of spending £100 on a luxurious spa day but now it's often more a case of an hour or so, squeezed into a hectic schedule. It's the principle that investing in your wellbeing isn't worth as much anymore. Whilst it's true that spa treatments are often about pampering, we see it more as an MOT; essential for both physical and mental wellbeing. Looking after yourself is the primary objective, whether that's through pain relief or simply a chance to escape and let someone else take control for a while".
She does recognise that the pace of life has quickened, however, which is why City Spa Escapes offer portable in-room treatments at GJS Hotel and Hotel Football for those with particularly crowded diaries, along with weekend day packages at Innside Hotel. Ashleigh herself now focuses on intimate waxing for both sexes, sports massage and mindful massage at her new Physio Lounge site on Quay Street.
So what does the mindful massage involve? First, we had a general chat about how I felt and what I wanted from the massage. Since it's bespoke and tailored to each individual, there's no specific format. Mentally, I was feeling quite upbeat, but had my recurring problem of tension in the shoulders; which quite literally bear the brunt anytime I'm feeling stressed. Coupled with being hunched over the computer most days, it's unsurprising that I was once on the verge of a frozen shoulder. I decided, therefore, to be practical and forgo a relaxing full body massage in favour of a deep tissue one that would get rid of my knots.
Next, Ashleigh proffered six oils to sample, telling me what each blend was for: detox, release, relax... All smelled gorgeous but I opted for 'laugh', a sweet orange and marjoram blend known as 'liquid sunshine'. With a summer trip planned to visit the lavender fields of Provence, where she'll learn how oils are blended from scratch, Ashleigh is clearly passionate about the benefits of aromatherapy. Despite their exotic scents, I was surprised to learn the oils she currently uses are locally blended in Wigan and 100% organic.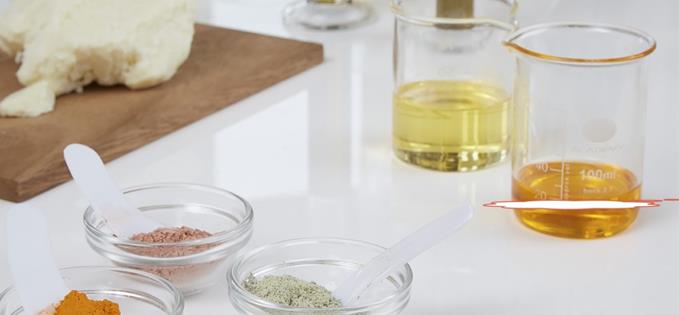 Potionshop oils are organic and paraben-free
Last but not least was the massage itself, which also incorporates Ashleigh's travels, using ancient Thai and Indonesian methods. Whilst working on my shoulder knots was bound to hurt - she isn't a 'tickler' but sure did the job - I could sense the thoughtfulness that accompanied each movement. Even the music was chosen with care and, to avoid the 'conveyor belt' effect, half an hour is left between each appointment.
Ashleigh told me she teaches her staff to 'throw clients the energy they need' and, on emerging into the hustle and bustle of Manchester, I did feel distinctly refreshed - until life intervened and I had to lug my laptop up to Piccadilly in a downpour...oh to escape into Ashleigh's sanctuary every day. I'm looking forward to my next massage already.
Mindful massages are available Tuesday-Thursday 8am-9pm at the Physio Lounge. More info at cityspaescapes.co.uk