Blog: literallyunbelievable.org
About the blogger: There isn't one blogger behind Literally Unbelievable. Rather, it's a collection of horror and confusion as people share other people's reactions to The Onion - an American news site, infamous for being wildly satirical and apparently believable.
Why we love it: If you're having a slow day, Literally Unbelievable will show you you're not the only one.
With a professional web design and well-written 'news' articles, we suppose it could be quite easy to think The Onion is a reliable news source. It's not as easy to forgive people though for believing in outrageous headlines such as: Jessica Simpson Reveals Slimmer Figure After Chopping Off Limbs.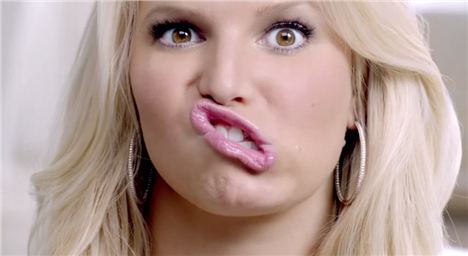 While you might have a small chuckle, there are some people who genuinely believe in The Onion or consider their news-telling to be subpar. Literally Unbelievable exposes the wonderful and bizarre reactions as interpreted by Facebook.
Best posts:
Report: Only One In Every 150,000 Dead Children Becomes Angel
"Completely ridiculous. How would they confirm such a claim?"
Is it unprofessional for Obama to star in a movie where friends James Franco, Seth Rogan, and Jason Segel "hotbox" the White House?
"Why don't Nobama worry less about his acting career and more about the corrupted country he supposed 'runs'. (sic)"
Study Finds Newborn Infants Can Tell If Parents Are Losers
"wow.. is it even necessary to use the term loser? (sic)"
Area Grandmother Comes Forward As 'Banksy'
"Damn... i thought u r guy.. but now.. thst gonna change our view on ur art... (sic)"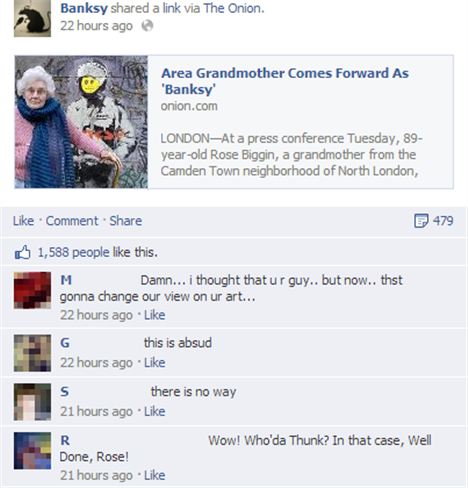 Read more Literally Unbelievable posts here. You can also follow on Twitter @litunbelievable