AS students go, Damian Gray was certainly not your perennially-stereotyped slacker and Paul Calf punchline (excuse the outdated Steve Coogan reference).
Bizarre's humble beginnings fit with the area's aversion to the commercial and derivative.
This particular student, needing to pay the bills while at Lancaster University, decided that rather than handing out club flyers, serving up pizzas or dodging the bills entirely, he would take matters into his own hands and start tie-dying t-shirts to sell online. Because why not?
Luckily enough, things really took off for Gray's website and his newfound success meant he was able to move into bricks and mortar just a few months after graduating. Lancaster's loss was Manchester's gain, just as the Northern Quarter sadly saw one of its popular retailers bow out leaving a prime unit of real estate gloriously empty. The former Deep Vintage was out and Bizarre Clothing was in.
The new Hilton Street fixture is a break from the norm of its predecessor, steering away from the Northern Quarter's fixation with vintage and hipsters feeding their insatiable appetite for all things lived-in or of another era. Still, Bizarre's humble beginnings fit with the area's aversion to the commercial and derivative.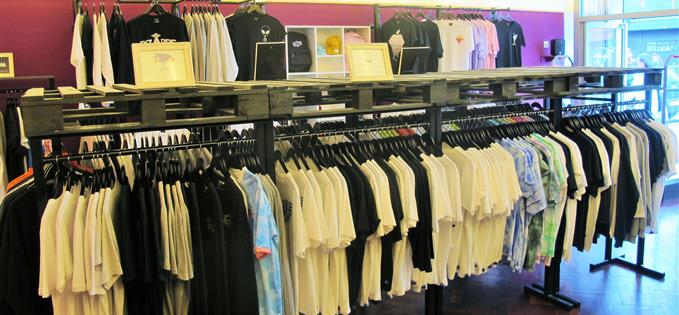 Bizarre Clothing
As well as stocking their own designs, Bizarre sells a range of other brands with very similar back stories – students wanting to capitalise on all their free time and youthful optimism by creating their own clothing lines. It is admirable that Gray uses his position to help other aspiring graduate designers get their wares to the people on the street, though this no doubt serves as a great USP and marketing tool too.
The clobber itself consists mainly of t-shirts but is also peppered with the odd short (including a table of the vintage connoisseur's staple: the Levi cut-off), hooded jacket and sweater. There's also a shelving unit of beanies and backpacks. The core stock is mainly of a muted palette (normcore will always be a mainstay despite trendsetters proclaiming its death), with key items standing out by their bright colours, such as the orange hooded jacket and a few sale items now that summer has been over for some time in fashion world (not that it ever really began in ours).
Bizarre Manchester
Designs are mostly understated on a block colour background, though Bizarre stays true to its roots by continuing to stock those tie-dyed pieces it owes so much to. The collections all seem to tap into fashion's current fondness for sportswear, which has been bubbling up slowly for a few seasons and looks to be going nowhere fast. Gray has obviously anticipated what will be sticking around the street style sections for a while, though minimalism will always be a safe bet. Whether Bizarre's unfussy aesthetic and heavy reliance on t-shirts can ensure more longevity than Deep Vintage enjoyed remains to be seen.
Clothes that are looking to stand the test of time, unlike Paul Calf's jokes – wonder what he'd have to say about that?
Find Bizarre Clothing online and at 10 Hilton Street, Manchester
Follow Rebecca Ryder on Twitter @Jukeboxbec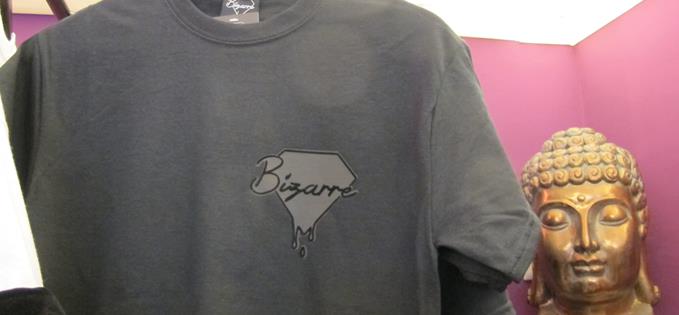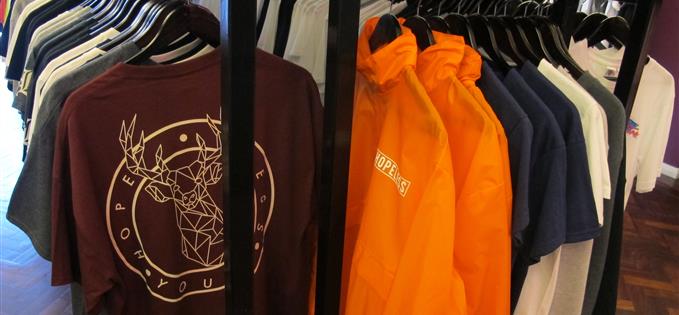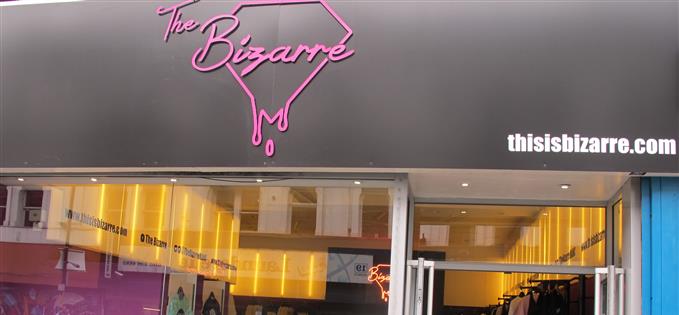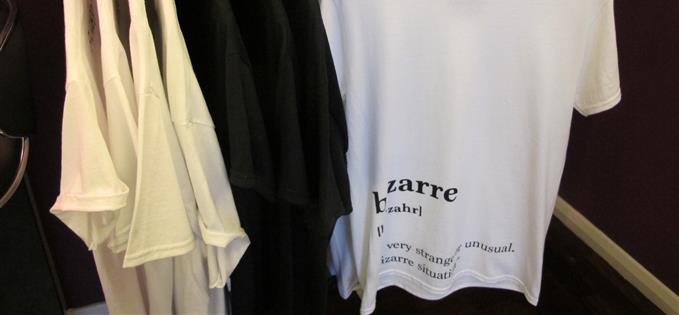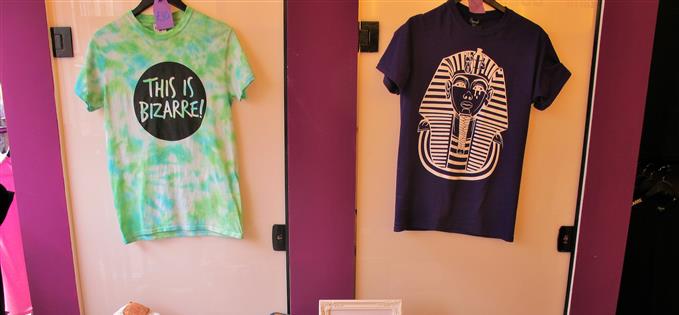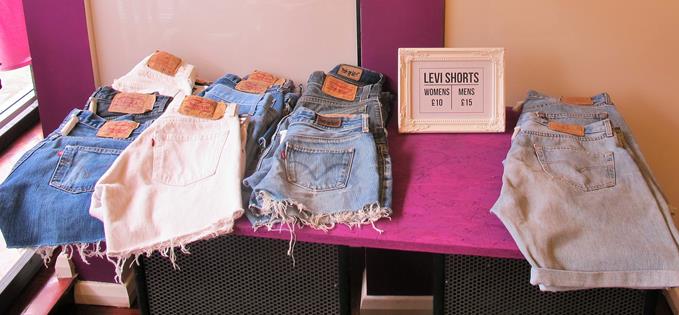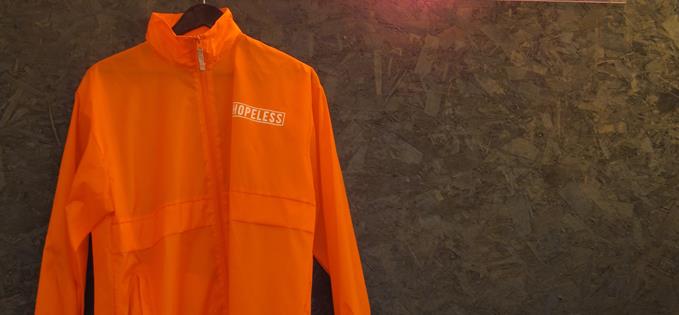 Hopeless Youth orange jacket £45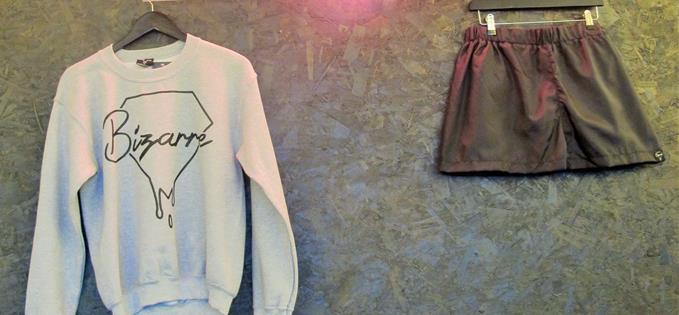 Bizarre grey sweater, £34, Bizarre shorts, £24