AFTER A short, sweet summer (officially ends on 22 September, but come on now) and temperatures taking a turn for the below average, attention suddenly turns to Autumn/Winter fashion and your new armour against the upcoming slump.
Hard to envision many hairy-arsed bikers donning this one, are bikers into faux fur? Still, this piece is a feminine take on the timeless leather jacket.
As the streets turn to a soggy hue of grey it's only natural our wardrobes follow suit. Abandon the summer prints and invite the muted shades back in.
The mainstay of your new season wardrobe lies in the winter coat; not only will it protect you through the gales and the showers, but also when that dopey bus driver races through the Lake Superior puddle at the end of your road.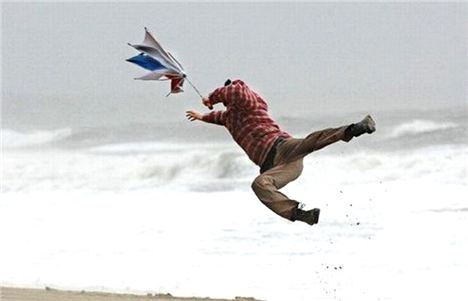 It's coming...
But sometimes finding the right coat can be a slog, so we've been doing the rounds to find out what the trends for the upcoming season are on your behalf, and it appears it's all about the LBC - the Little Black Coat.
Here are five of the high streets latest LBC offerings, picked apart and rated so you don't have to bother:
The Boyfriend Faux Leather Trim Coat, Ark, £15
Cheep and cheerful, you can't argue with the price of this 'boyfriend coat'. Whose boyfriend's coat we're unsure, but it does the trick. The offspring of tough biker meets city girl, this piece functions as a hybrid in the separate trends of outdoor wear. Not everyone's cup of tea as it's cut for a more slender frame with sculpting side fabric to project shape. Whilst the price is tempting, it does bring into question the long-term durability.
Verdict: Not bad if you take it at face value, just don't expect it to see next Christmas.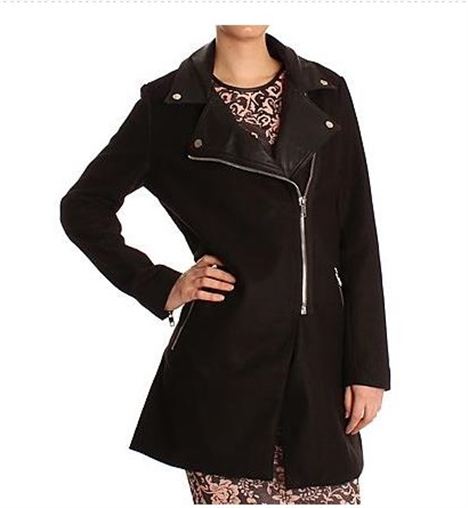 Wool Blend Oversized Coat, Mango, £89.99
Get this one wrong and you'll end up looking like a child that got dressed in Dad's closet. Get it right and you're on to a winner. The wool blend will hold-up against the wind whilst the size leaves room to layer underneath. Additionally, giant pockets offer all the functionality of gloves when you're caught out. While this look can appear mannish, fashion is big on androgyny, just don't go growing a beard.
Verdict: Reasonably priced, choose your accessories wisely.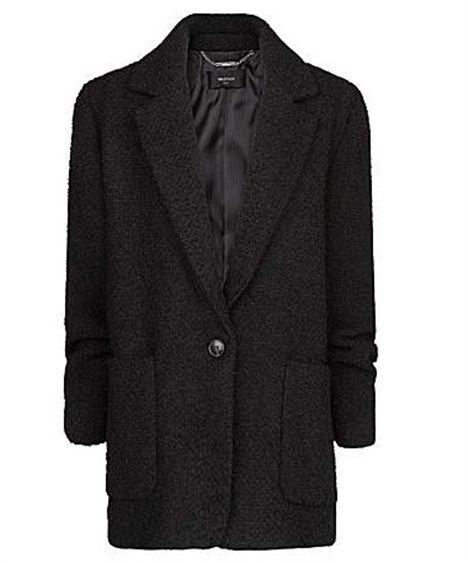 Bardot Raincoat, Topshop, £110
If it wasn't enough channelling your boyfriend and your Dad, fashion's now after your younger sister. Usually a staple of the playground, the PVC raincoat has elbowed it's shiny way in to the market, and does exactly as it says on the tin. No rain getting through this one. Of course the bin bag look and basic design for £110 will put a few off, but no doubt an army of bloggers will edge it out and be laughing all the way to their desks... dry.
Verdict: Depending on your personal choice, either left in the 80s with Madonna or a god-send.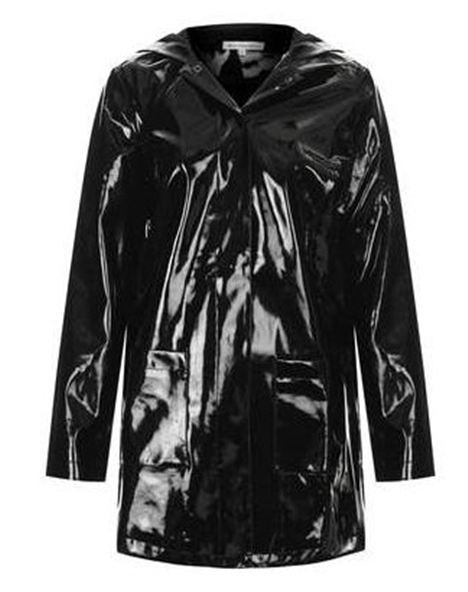 Faux Fur Biker Coat, River Island, £85
Hard to envision many hairy-arsed bikers donning this one, are bikers into faux fur? Still, this piece is a feminine take on the timeless leather jacket. The coat represents a happy middle ground for those uncertain if they want to go whole hog rocker. Perhaps sand fur would work better, but it does nip in at the waist to accentuate curves.
Verdict: Not what the biker ordered.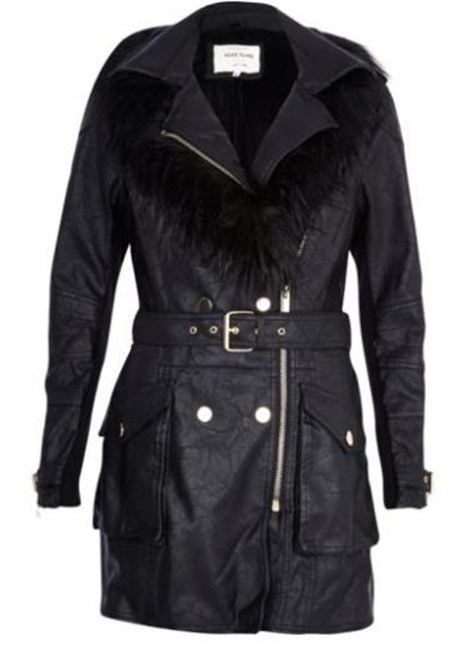 Tailored Coat, JNBY, £200
Like climbing in and back out of a straight jacket, this asymmetric piece is pushing the higher end of the spectrum. JNBY have crafted a coat which personifies sophistication, designed to be the highlight of a simple and polished look, but not the best choice if you prefer warmth and comfort. However, there is much to be said for the classic tailoring and sculpting of the fabric. One for those who know their Prada from their Primark.
Verdict: Not the most practical, but gains major chic points.