THE CLOCKS have gone back and the mornings are dark. Chunky knit scarves keep out the autumnal chill, while fallen leaves crackle under snug Ugg boots. Evenings feel longer, so candlelit homes crank the heating up, whilst the lucky ones snuggle up beside a flickering open fire. Reclined on a comfy armchair, you curl up under blankets and start thumbing through your favourite book while dipping crusty bread into steaming soup. Time ticks away but you're in no hurry...
From bars to bookshops, think roaring fires, filling soups, comfy chairs, thick knits…
This is 'hygge' – or rather, one romanticised example of an idyllic Danish lifestyle which indulges in cosiness, comfort and taking joy in life's little things. We know, it also reads a lot like a Galaxy chocolate bar advert.
In Denmark, hygge (pronounced hoo-gah – though we're still saying it incorrectly) is a century-old wellness concept with no one real definition or translation – it's also a verb, noun and adjective.
It's difficult to explain, but can be encapsulated in a feeling: from the happy nostalgia found in grandma's comfort food to the warm squishiness of cuddling a loved one. Visit Denmark say hygge is 'as Danish as pork roast and cold beer' and goes far in 'illuminating the Danish soul'.
The hygge way of life is supposedly why the Danish are the happiest nation in the world. The rest of us are only now catching on and hygge, along with Scandi dramas and stylish interiors, has been widely commodified. In this year alone, no less than nine hygge self-help books have been released.
So how do we hygge here in Manchester? Of course, staying at home and dunking cheese toasties in Heinz tomato soup while watching The Killing back-to-back is one option, but what if you fancy a spot of hygge on the road? Here are twelve of the hyggiest places in Manchester. From bars to bookshops, think roaring fires, filling soups, comfy chairs and candlelight…
OAST HOUSE
With twinkling teepees, a wintery-rustic interior and an overflow of mulled wine, cask ale and cheese fondue, Spinningfield's Oast House is one shining and obvious example of hygge in the city centre. Worlds away from the tall, glass-clad buildings housing neighbouring restaurants, the Oast House has major comfort appeal.
Oast Houses were used to roast hops in the 16th century, which, given the Danish's affinity to beer and pork roasts, would make Manchester's Oast House hygge by design. Hygge-ing here is simple: wrap up and take a seat on a wooden bench outside with one of their beers, or de-knit inside, grab a furry blanket and listen to live acoustic music most nights of the week..
Oast House, The Avenue Courtyard, Spinningfields, M3 3AY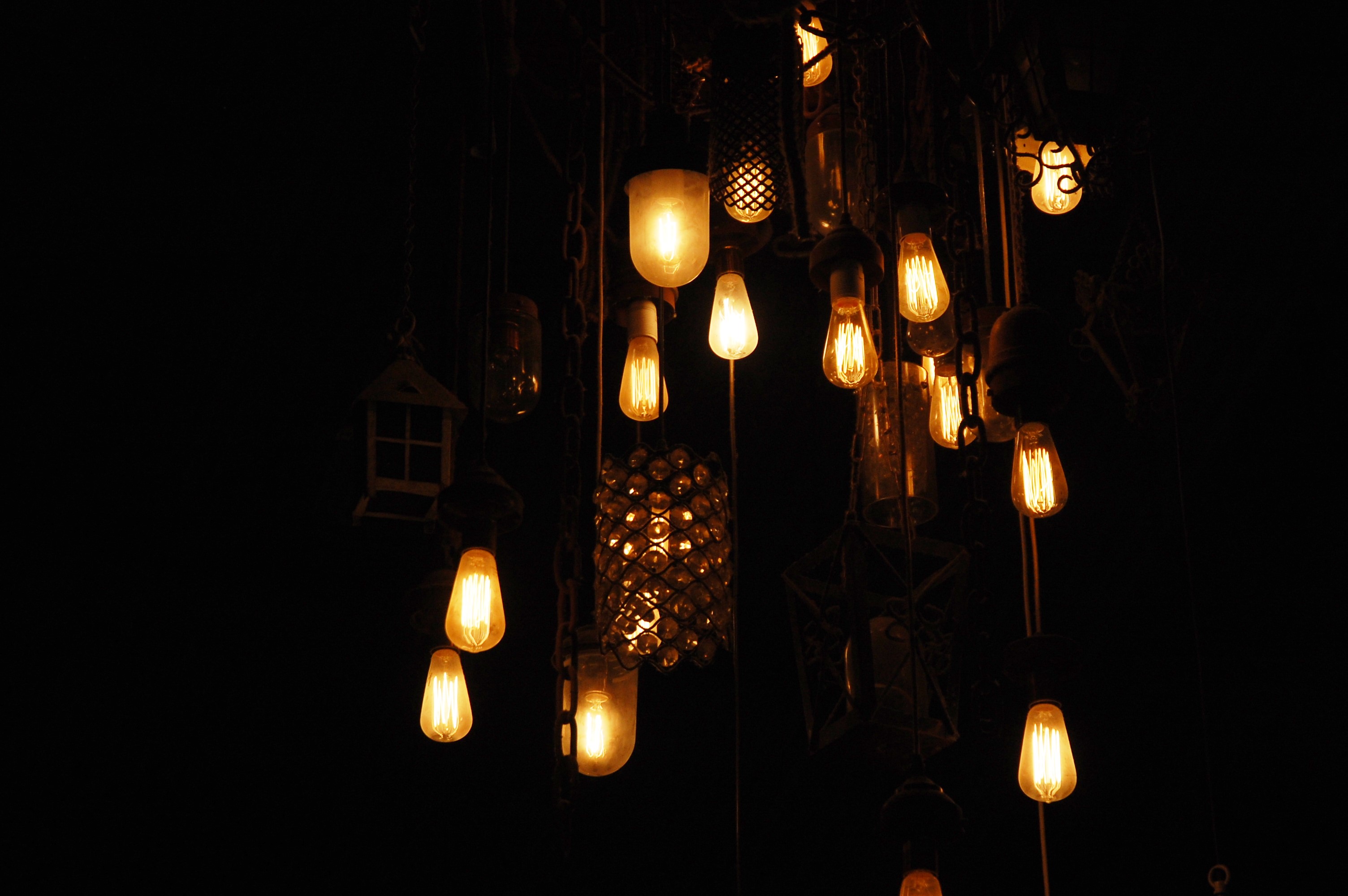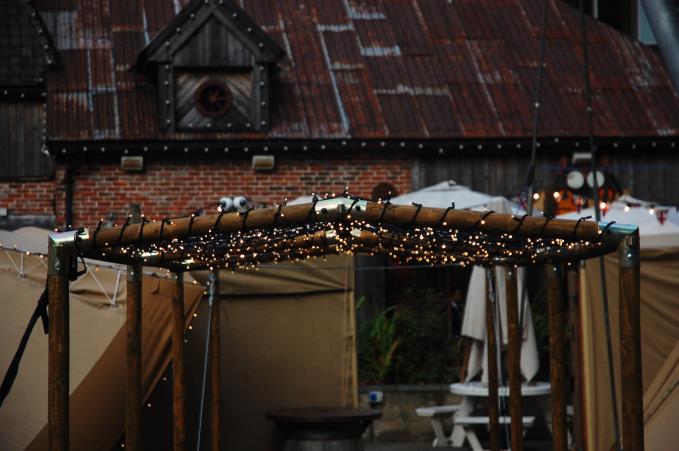 ---
ZIFERBLAT
You can easily hygger time away at Ziferblat. This unique pay-per-minute concept places emphasis on time spent rather than coffee or cake consumed, which feels decidedly hygge. The large workspace is designed to encourage people to sit and stay awhile – so lots of comfy chairs. There's also chess boards, books and nostalgic board games such as Connect Four to enjoy with friends. Homeliness is also in abundance here, with users invited to visit the kitchen and eat/drink as much as they want, or sit back in one of the armchairs to do some work or have a snooze. All for 6p per minute and without ever feeling like you've overstayed your welcome.
Ziferblat, 23 Edge St, Manchester M4 1HW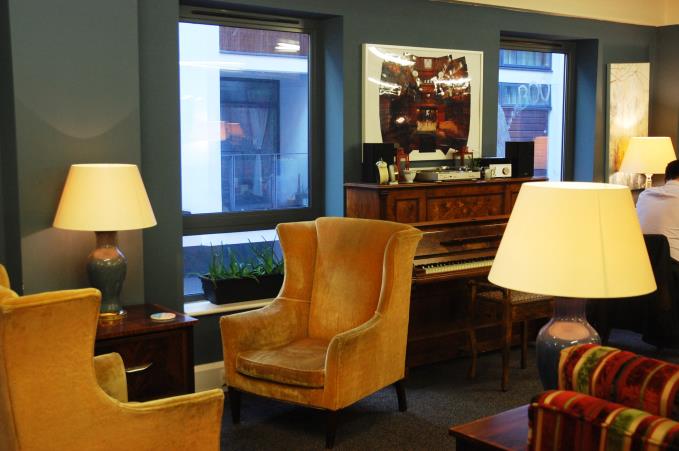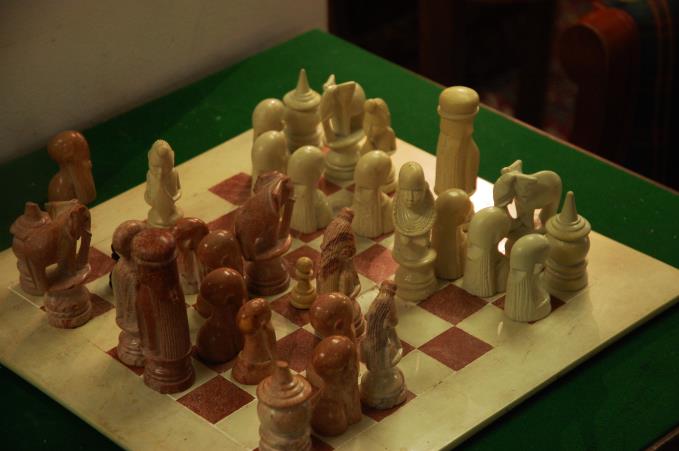 ---
THE WHARF
A walk down to Castlefield on a brisk winter's day, with its canal boats and frolicking ducks, could be considered hygge in itself. But you can take it up a notch by dropping into The Wharf for a cosy respite. "Where's your comfiest spot?" we asked. "By the fire of course," came a jolly response. While a large building, there's enough nooks, crannies and alcoves to hide away in. The food here could be deemed hygge too, with a wide selection of hearty, warming, seasonal comfort food from spiced pumpkin soup and braised rabbit broth to apple crumble and custard.
The Wharf, 6 Slate Wharf, Manchester, M15 4ST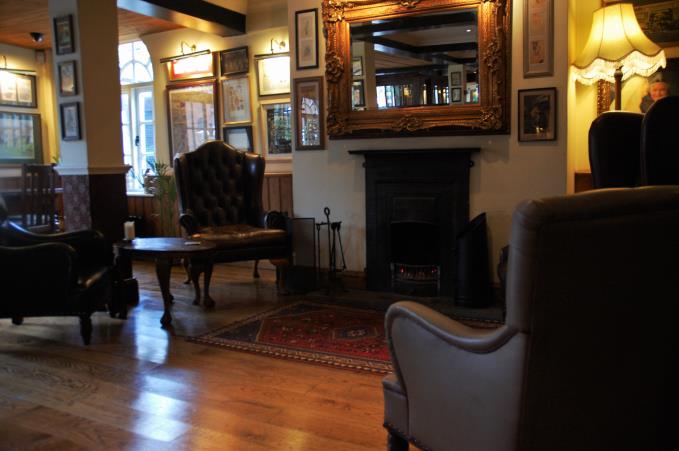 ---
OI POLLOI
There's a popular Danish saying: 'there's no such thing as bad weather, only unsuitable clothing'. If you consider Denmark's near-artic winters this seems almost unreasonably optimistic, but hey we could learn to adopt this attitude here in Manchester during our rainy summers. Northern Quarter's Oi Polloi do great functional yet cool clothing to see you through winter and keep you happily hygge. Find Danish brands like 'Rains', created by two Danish students who set themselves the 'daunting task of turning wet days into a positive thing' with their 100% waterproof raincoats.
OI POLLOI, 63 Thomas St, Manchester, M4 1LQ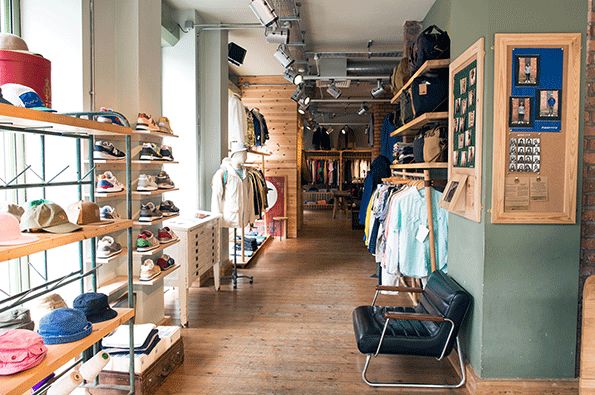 ---
EVELYN'S CAFE BAR
In Denmark, to say something is 'hyggeligt' is a big compliment – say, after a lovely meal at someone's home where you've felt extremely welcome. In that case brunch at Evelyn's is definitely hyggeligt, especially with hygge food such as porridge, granola and lots of Danish pastries on the menu. Plus Evelyn's could write a how-to in Scandinavian interiors. The neighbourhood dining room and bar is very well turned out in candles, homely furnishings (well, if your home is a super hip urban loft) and super hygge greenery.
Evelyn's Cafe Bar, Tib Street, Manchester M4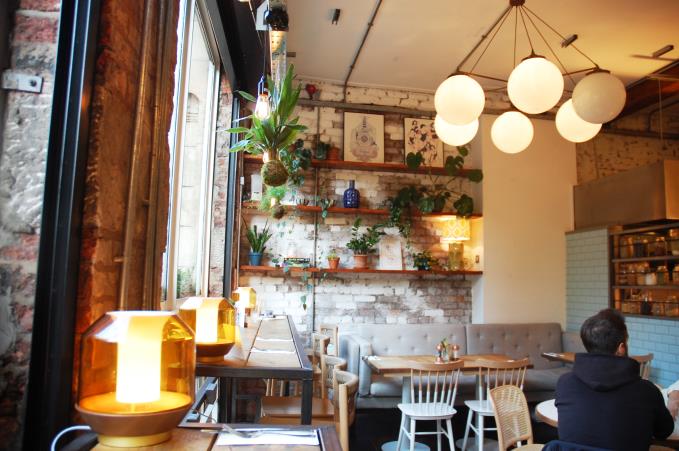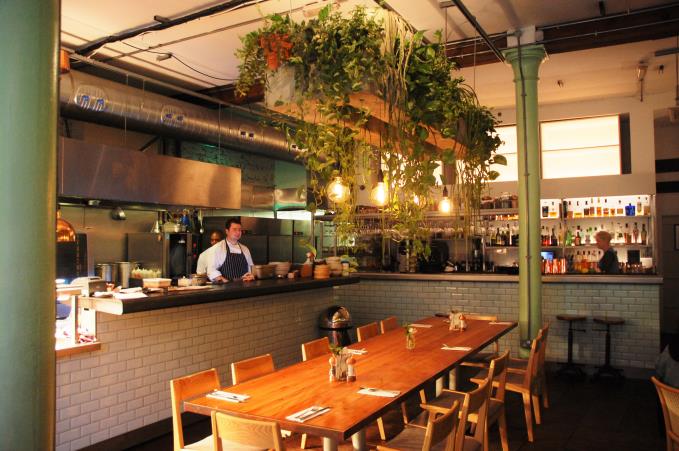 ---
ALBERT'S SCHLOSS
Almost always heaving with a 600-person capacity, Albert's Schloss isn't your typical spot for a quiet time. Still, that doesn't make it any less hygge. To socialise the hygge way, or rather to 'hygger', is to bypass any of the more showy bars and clubs (so no Club Liv) in favour of pretension-free boozing, and this self-proclaimed 'Bavarian bier palace', with its real Alpine style open-fires, elevated beer tanks, communal tables, reading corners and shufflepuck games, embodies the very feeling of hygge perfectly.
Albert's Schloss, 7 Peter Street, Manchester M2 5QR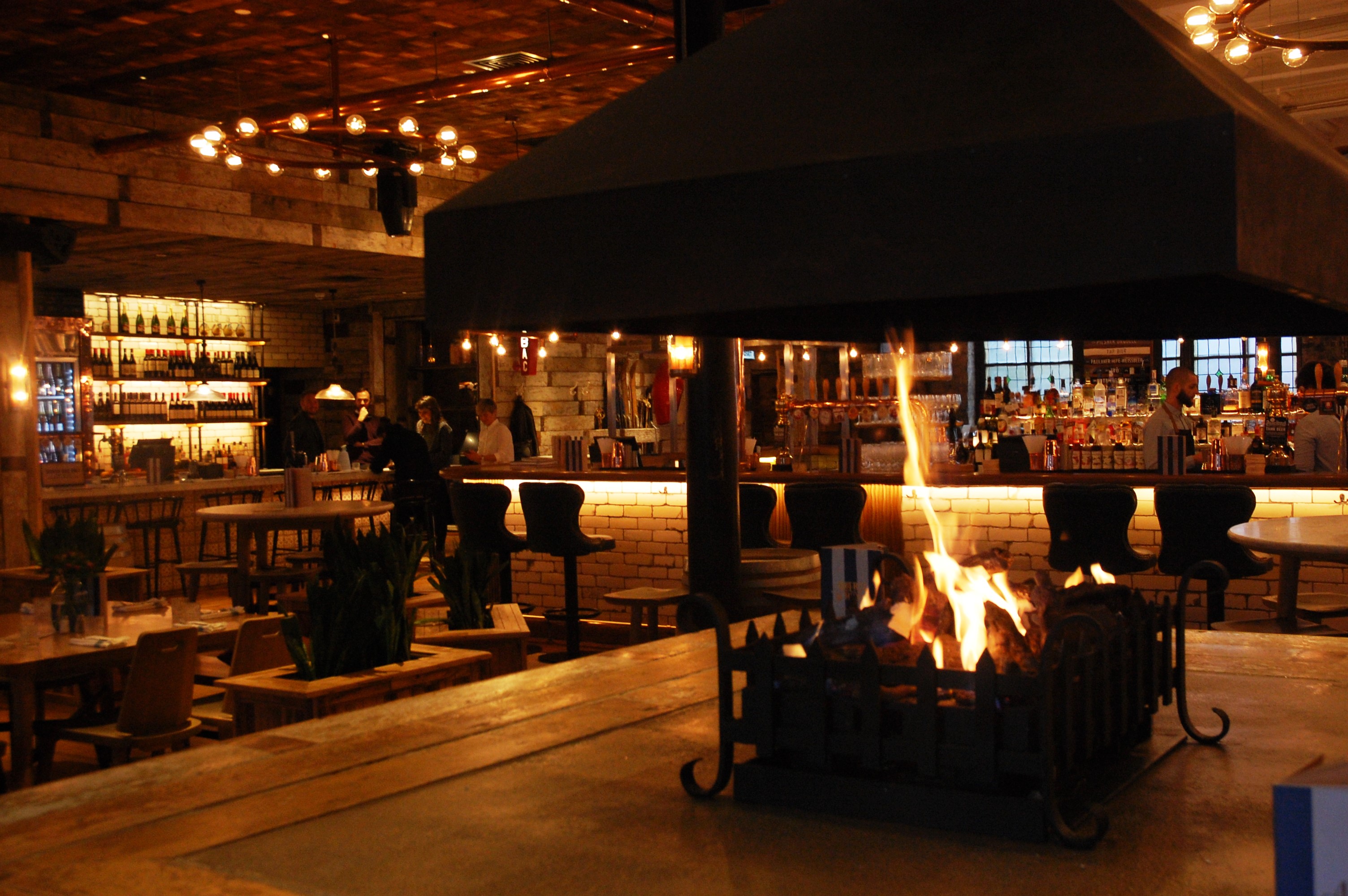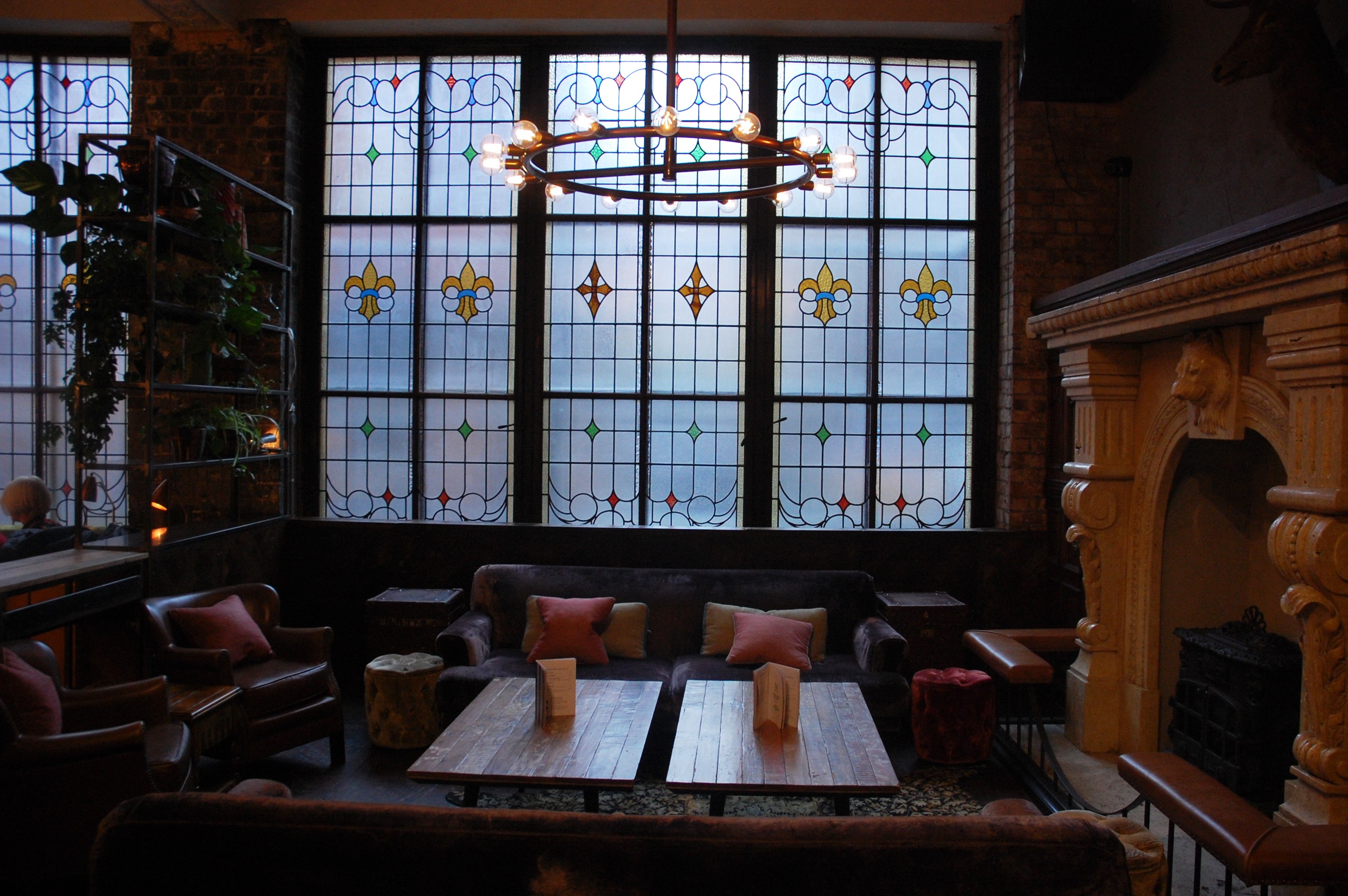 ---
FIG + SPARROW
Fig + Sparrow is Scandinavian-themed, which is an obvious first sign we're in the right place. The warmth engulfs you as soon as you enter this coffeeshop and design store, and the orange-glow from low hanging light fixtures add to the feeling of cosiness and contentment. It's snug (one of the looser synonyms of hygge) yet well-formed, filled with beautifully crafted wares and home decorations (including those all-important candles) that could transform your house into a hygge temple. Whether intensional or not, Fig and Sparrow's brand philosophy sounds like a hygge guidebook: 'We have structured our space to include big sharing tables, an intimate booth, and ideal people watching spaces by the window, whether you're on your own with a book or having a work meeting with eight colleagues you'll be made welcome and comfortable at Fig + Sparrow.'
Fig + Sparrow, 20 Oldham Street, Manchester M1 1JA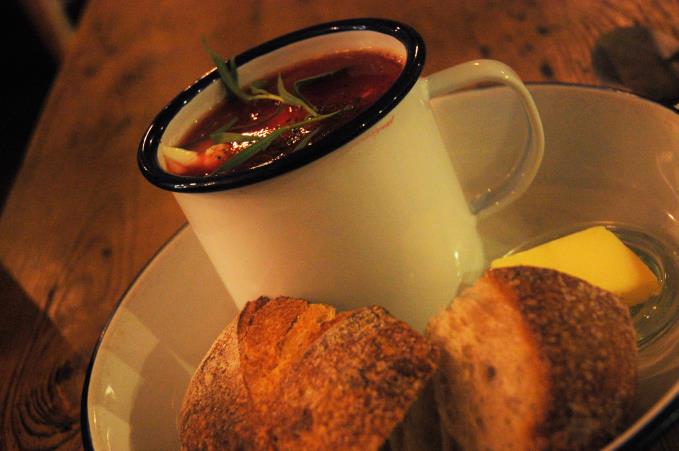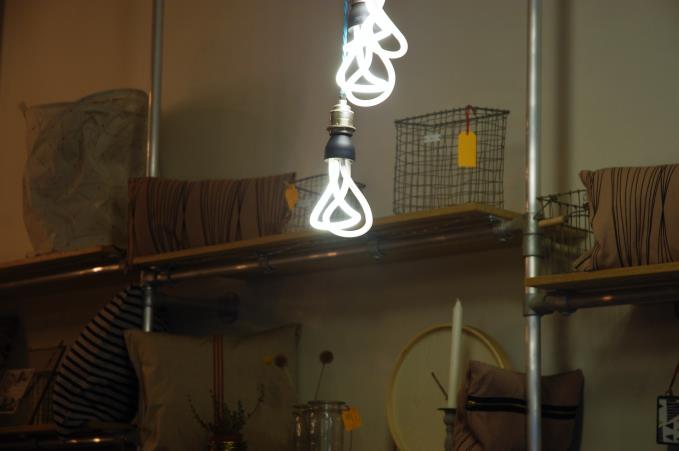 ---
OBJECT STYLE
Owners of this new clothing and interior store found much of their design inspiration via travels around Denmark's capital Copenhagen and champion the city's modish, minimalist fashion aesthetic to a tee - which means this Chorlton store is hygge by default. Since candles are integral to Danish living and creating the allure of intimacy and closeness (the Danish are said to be the biggest consumers of candles in the world), fittingly Object sell a soy candle named 'danish dna' which fumes of tea, Danish strawberry cake and wild mint (£28).
Object Style, 519 Barlow Moor Road, Chorlton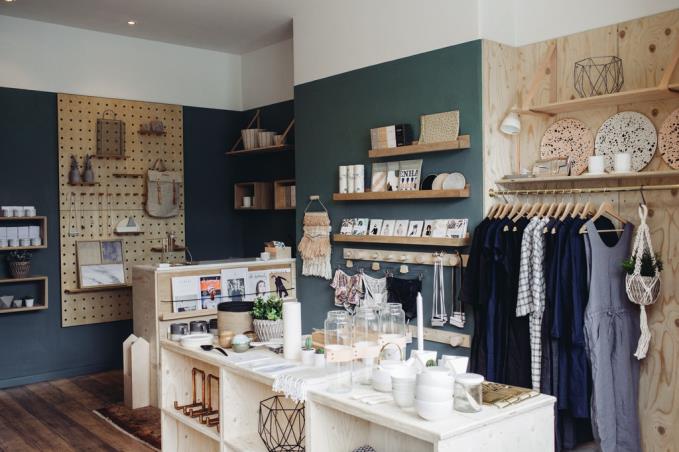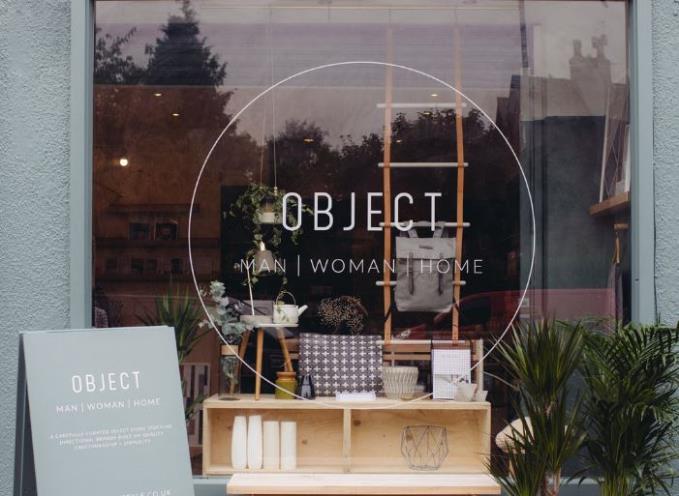 ---
SAM'S CHOP HOUSE
Given 'hygge' is a century old concept, a lot of the published hygge enthusiasts talk much about tradition, heritage and nostalgia. Sam's Chop House has buckets of heritage and history, having opened in 1872 and once been the local of artist LS Lowry (matter of fact, he's still there). It's comfortable, familiar and welcome - plus it serves up porridge in the mornings, which about as hygge as you can get.
Sam's Chop House, Back Pool Fold, Manchester M2 1HN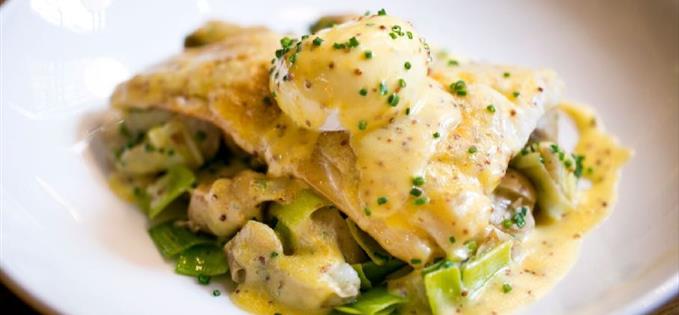 ---
THE BRITON'S PROTECTION
In many ways, traditonal UK pubs - with their roaring fires, beer and joviality - are distinctly hygge, and The Good Pub Guide lists Manchester's historic Briton's Protection as the city's top hygge pub. We'd be inclined to agree. In the Grade II listed pub, its key hygge feature is its open fire combined with its traditional 1930s ornate features and mellow lighting. The Briton's Protection has the added advantage of an extensive whisky collection (over 300) for guaranteed winter warmth.
The Britons Protection, 50 Great Bridgewater Street, Manchester, M1 5LE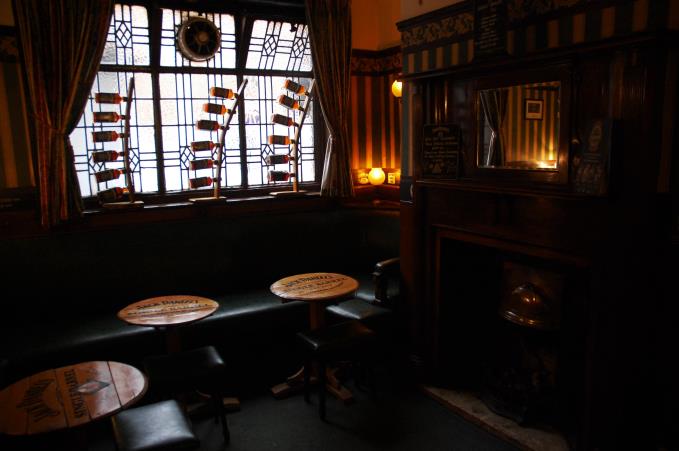 ---
GREAT NORTHERN POP-UP BOOK SHOP
The Aspidistra bookshop is defiantly hygge amongst the constant cinema flurry inside the Great Northern Warehouse. It sits quietly next door to the AMC cinema, an arcade, B.Eat Street and a fixture which sometimes transforms into a haunted house. While its location is bizarre, the inside is charmingly quaint and twinkles with fairy lights. Considering the hygge principle that expensive possessions are immaterial, this pay-as-you-feel book shop is refreshingly economical. There's also wine available here on weekends, which is enough to encourage you to stay awhile.
Aspidistra Bookshop, Great Northern Warehouse, 235 Deansgate, Manchester M3 4EN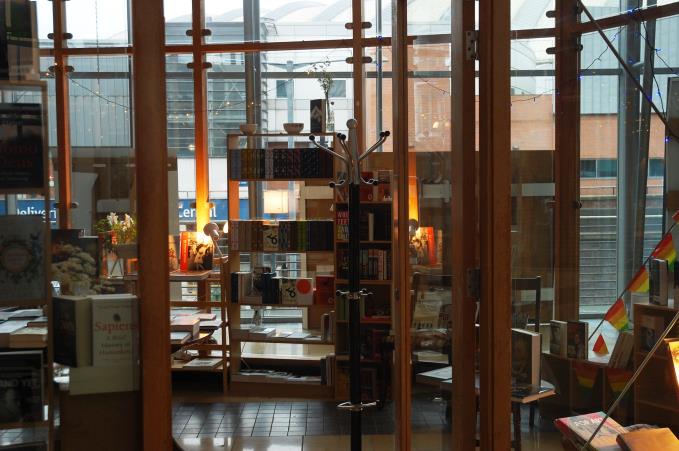 ---
MOLLY HOUSE
Head upstairs in the The Village's most beloved pub to find a snug and romantic drinking spot. Lighting is low, the bar is fully stocked and a deer's head holds court while groups of friends relax on vintage style chaise longues and wax lyrical. Molly House is hygge both in style and in feeling.
Molly House, 26 Richmond Street, Manchester, M1 3NB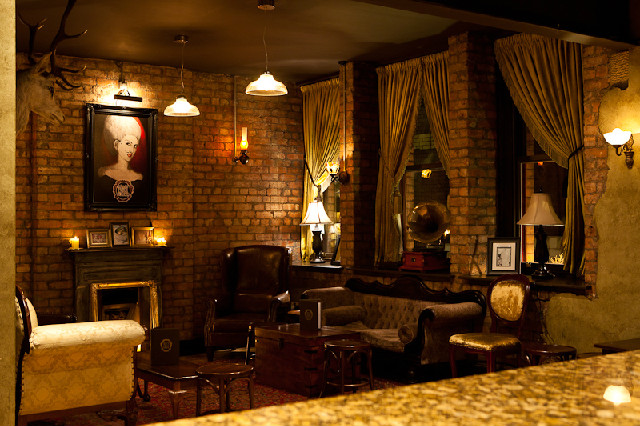 Powered by Wakelet