I'VE a serious issue with my hair. Two serious issues. If I let it dry naturally it has a curl that lasts a day before it goes into hedge-dragged-backwards territory. If I straighten it, it looks like frazzled, like I've been getting too friendly with a plug socket.
To secure the look, he spritzed my hair with hairspray and assured me that it should last for three days – brilliant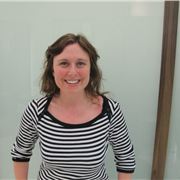 BeforeI always feel that my hair lets me down on a night out, while my friends all look beautifully coiffured and ready for the red carpet. So when the blow dry service at Trevor Sorbie Manchester hit my radar I thought I'd give it a whirl.
I booked in with Ben. He's not your usual hairdresser who will ask you where you're going for your holidays or whether you're doing anything nice this weekend. He's the type you can get on with straight away and have a good laugh with.
After being seated, I was offered a drink – teas, coffees, wine and even bubbly were on the complimentary menu. I opted for the boring option of a sparkling water because it was a Monday. If it had been a Saturday I'd be opting for a glass of bubbly to get me in the mood for a night out.
After the important decision on what to drink, it was time to decide how I wanted my blow dry to look. I told Ben I normally opt to either let it dry naturally, or iron it to death. Ben suggested I go for glamour – a bit of curl and lots of volume so my hair won't hang flat to my head.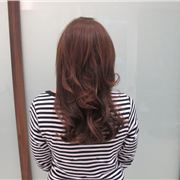 Next it was time for a shampoo. At Trevor Sorbie there are no hard sinks and uncomfortable seats. It's all cushioned headrests and raised foot rests for a totally relaxing experience. And that's before the head massage – absolute heaven.
Then on to the blow-dry. Ben sectioned off my hair and started to work his magic. This involved curling my hair with a round brush whilst using the hairdryer to dry and style it at the same time. It made for hypnotic viewing. There was no way I could master those nifty moves, or the results.
After Ben had dried my hair completely, I instantly felt glamorous. To secure the look, he spritzed my hair with hairspray and assured me that it should last for three days – brilliant.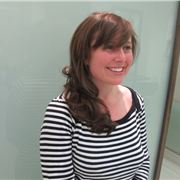 AfterBen said that ladies often book in with a friend, then enjoy a glass of bubbly while he gets their hair looking glam, before going from the salon straight to a night on the town.
Next time I'm going out, I'll be doing the same thing.
To book a blow dry, call Trevor Sorbie Manchester on 0161 839 2255 quoting 'Manchester Confidential'.