MCR STUDENT SPRING BREAK | Citywide | Tuesday 19 April
Not much cop unless you're a student (or got your hands on a knock-off UCAS card), however, those who are can enjoy big discounts and entertainment across the city centre on Tuesday 19 April (4pm - 8pm) as 150 stores - including H&M, Urban Outfitters and Selfridges - stay open late for one night only. More here
MCR Student Spring Break, Manchester city centre. Tuesday 19 April from 4pm to 8pm.
BEN RIVERS: THE TWO EYES ARE NOT BROTHERS | The Whitworth | Until 22 May
Ben Rivers' ambitious film pays homage to A Distant Episode; Paul Bowles' savage and brutal short story of a man's journey through the desert. Part fable, part observational footage, the piece brings to life Morocco's stark yet beautiful landscapes through old film set equipment and a 16mm cinemascope.
The Whitworth, The University of Manchester, Oxford Road, M15 6ER (10am-5pm; free).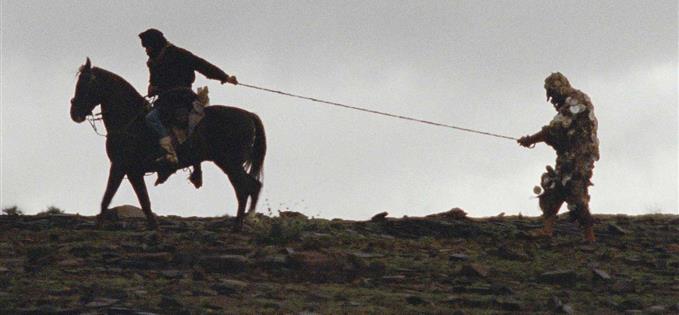 Ben Rivers
BORDERLINE ELECTRA | Hope Mill Theatre | Thursday 21 April
'Violence, lies and incest: a family in the blender' is the tagline for Borderline Electra, proving this is one production that doesn't hold back. When his wife goes missing, Stuart informs his daughter that she has committed suicide. But all is not what it seems and the family must prepare themselves for the consequences of their actions...
Hope Mill Theatre, Hope Mill, 113 Pollard Street, M4 7JA (7pm/8.45pm; tickets from £8 at hopemilltheatre.co.uk).
BC CAMPLIGHT | Band on the Wall | Thursday 21 April
After being banned from the UK last January on the eve of releasing 'psych masterpiece' How To Die In The North, Brian Christinzio is returning to his adopted home with all guns blazing. The War on Drugs live member-turned-rogue cult figure will be donating 10% of ticket sales to Manchester Mind.
Band on the Wall, 25 Swan Street, M4 5JZ (8pm, doors 7.30pm; tickets £10 from bandonthewall.org).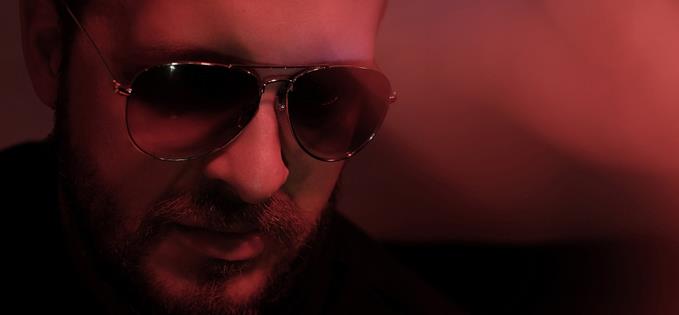 BC Camplight
WILL & ANNE | Three Minute Theatre | 21-23 April
Manchester Shakespeare Company celebrate the 400th anniversary of the great bard's death with an unconventional look at Will's relationship with his partner Anne Hathaway. Using documented evidence, the couple are transported to the twentieth century in a tale of three weddings, three funerals and a proposal.
Three Minute Theatre, Afflecks Arcade, 35-39, Oldham Street, M1 1JG (tickets from £8 at threeminutetheatre.co.uk).
FREE FOR ARTS FESTIVAL | Citywide | 22-29 April
Hosted by arts collective Juncture, Free for Arts is back for its seventh episode this month with a packed schedule of exhibitions, events, performances and workshops. Following the launch night at Kosmonaut (free drinks 7-9pm, with music by Szanja), expect everything from 'cheese dreams' to drinking competitions at Trof. Full programme here.
Various times and venues; free.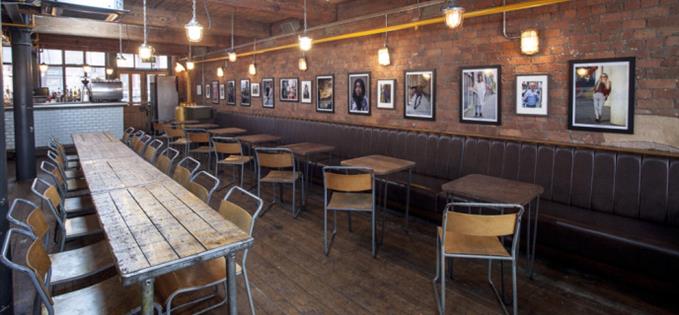 Kosmonaut
LITERARY DEATH MATCH | Gorilla | Friday 22 April
After ten years of globetrotting around 60 countries, Literary Death Match is finally making its Manchester debut. Four writers read their own work for up to seven minutes, before being judged by three all-star panellists. Only two make it through to the Death Match finale, however, which will decide the ultimate winner. Prepare for 'literature, spectacle, tipsiness and hilarity in droves'.
Gorilla, 54-56 Whitworth Street West, M1 5WW (7.15pm; tickets £8.80 from seetickets.com or £11 on the door).
NORTHERN VEGAN FESTIVAL | Citywide | Saturday 23 April
At Confidential we invariably like our meat and dairy but we have to admit that the Northern Vegan Festival's popularity isn't without reason. Not only can you find an impressive range of worldwide cuisine, there are stalls selling clothing and gifts plus live music, cookery demos and even film.
Various times and venues, check the website; admission £3.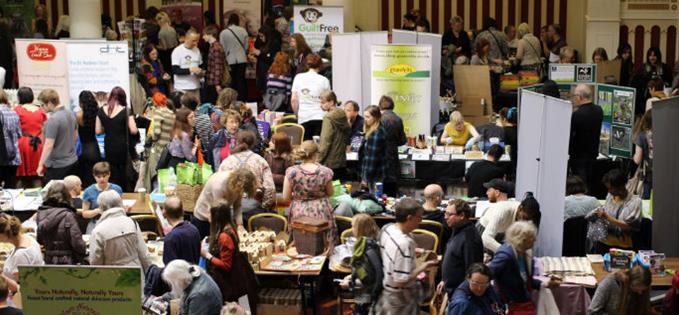 Vegan Festival
METHOD MAN AND REDMAN | O2 Ritz | Sunday 24 April
Grammy award-winner Method Man has joined forces with Def Squad's Redman, creating one of the most enigmatic duos in hip hop history. The East Coast rappers will bring their prolific back catalogue and showmanship to Manchester this week - rounding off the weekend in with some much-needed, Sunday evening energy.
O2 Ritz, Whitworth Street West, M1 5NQ (7pm; tickets from £31.75 at ticketweb.co.uk).
MAKERS MARKET | West Didsbury | Sunday 24 April
Manchester's food, art, craft and vintage market returns to Withington Community Hospital car park this weekend with over 90 stalls - including food from Great North Pie Co. and Cheshire Cheese - alongside performances, live music and wares from some of the most talented artists and producers in Greater Manchester, Cheshire and North Wales.
Withington Community Hospital car park, Nell Ln, West Didsbury M20 2LR (Free to attend, 11am - 4pm themakersmarket.co.uk)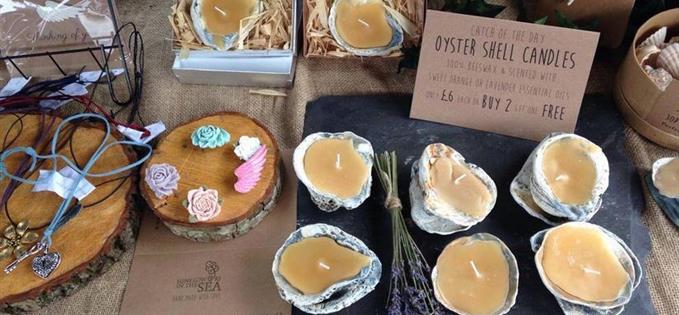 Makers Market
Powered by