AT THIS very moment, gym resolutioners (you know who you are) are still defiantly declaring that this year will be their year. The year to transform into toned gods and goddesses.
Apple are probably one step away from inventing the i-something that can do the exercise for you while you sit on your backside tickling your touchscreen.
They're filling up the gyms, edging onto the treadmills and cautiously eyeing up the weights from the first day of January until they lose interest, limp home and go back to watching Eastenders with a full tube of Pringles. Never to return again.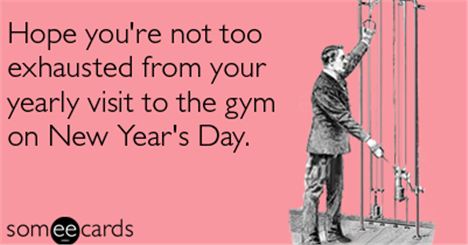 Gym resolutioners I know your game.
But in the spirit of a brand new year, resolutions and all things fresh, isn't it time to shake our gym routines up a bit?
There's only so many times we can do our treadmill, machine, weights and bike run through before it becomes mundane. Even the most dedicated of gym enthusiasts get bored.
So what's going on in fitness? What can 2014 offer us?
Personal Training
Not a new phenomenon. Personal training is more common than ever these days with most gyms offering various rates with qualified instructors. A more tailored approach than taking a class, one-on-one training means you can focus on the results you want and arrange your training sessions to suit your lifestyle.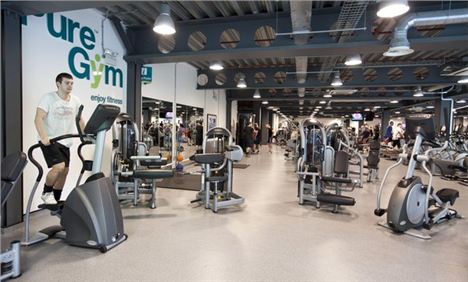 Personal trainers are available at PureGym... you just have to go find one
Or you could do what I do. Swear openly at your trainer the entire time, fervently apologise afterwards for your outbursts, pay up and sheepishly book in for your next session.
Whatever your view, personal training is on the up and if 2014 is the year to push yourself then getting a helping hand might not be such a bad idea.
General Manager of Ancoats' Pure Gym at Manchester Urban Exchange, Anthony Townley explained: "The amount of members opting to use personal trainers at PureGyms up and down the country is definitely on the increase.
"This is because they can quickly see the benefits of working with a trainer one-on-one as they have someone pushing them and giving them constant support and advice. Due to this they obtain their desired results quicker whilst learning how to maintain it, which is key."
Gadgets and technology
There's a rumour that if you've been to the gym and haven't facebooked it, tweeted about it or posted a gym selfie on Instagram, well, then you haven't really been at all.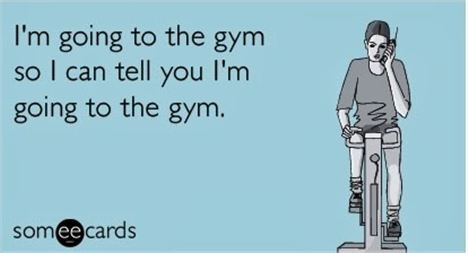 If it isn't on social media then you didn't do it. Fact.
They haven't yet invented a way to get fit and trim without putting in the sweat and graft, but the technology world has cottoned on to all things fitness and gym related.
From iPhone apps entitled 'From Couch to 5K' for the laziest and most reluctant runners to cross-fit counters for those serious about their strength and core. If you can think it then there's probably an app for it somewhere.
There are even wearable fitness gadgets for those wanting to go that little bit further. These aren't just your bog-standard pedometers either. From tiny microchips that hide in your trainers to calorie-counting motivational wristbands with an end targetl (throwing your arm about works, but doesn't count), the world of fitness gadgets is complex.
Apple are probably one step away from inventing the i-something that can do the exercise for you while you sit on your backside tickling your touchscreen.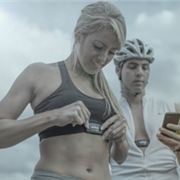 Wahoo Fitness Blue HrNot quite taking the effort out of the gym but a technological aid all the same, Wahoo Fitness has released their latest heart-rate wares to help you monitor all the usual information. Their latest gadget, the Blue HR (£64.99. Ouch), tracks your heart rate, distance covered, GPS information and the all-important calorie counter. All delivered right to your smartphone. Clever.
Work-out reports showing how well you've done are increasingly popular. Oh and of course you can put it up on your Facebook, Twitter, Instagram or whatever social media you like, just to prove it happened.
Outdoor training camps
Not for everyone I'll give you that. Gyms are warmer. But for some people outdoor training is the one.
Some even go so far as to sign themselves up for military-esque boot camps and grueling running events with equally grueling names such as Tough Mudder and Spartan.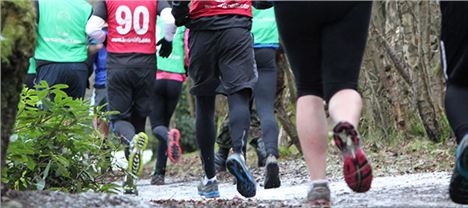 British Military Fitness for those who like a dirtier workout
Whilst a great alternative to being stuck inside the gym and stomping the treadmill, not all outdoor fitness has to be grueling. For every battlefield style workout there is a more gentle, yet still effective, outdoor activity. It's just a matter of choosing your battles, so to speak.
With more and more events springing up, it's clear the trend for outdoor fitness is on the up (the stairs). For those serious about embracing the great outdoors, British Military Fitness Training is one to look at. Offering a free first class, the hour long workouts are designed to push your fitness in a way the gym can't.
Oh and they advise to 'dress to get at least a little bit dirty'...be prepared to crawl through the mud.
Strength training
A regular gym-goer myself (smug face), the words strength and training are vomit-inducing. Pull ups, press-ups and generally anything involving lifting my own body weight is a struggle. I'll happily stick to running miles instead.
With Cross-Fit being mentioned in nearly everything health and gym related this January, it's unavoidable. It's become a fitness cliché in itself.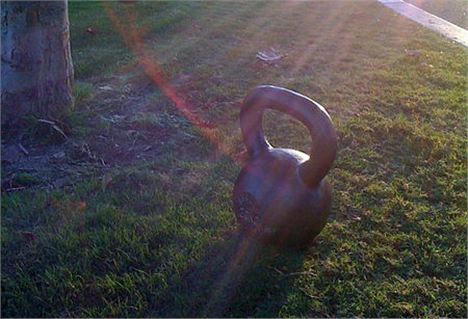 Kettle bells are unavoidable if it's strength you're after
But slate it or rate it, there's no denying the results. Using equipment including core bags, medicine balls and the long-standing gym favourite of kettlebells, Cross Fit leaves fans and enviously toned bodies in its wake.
It's not necessarily about bulking up, but simply about being fit. If you don't believe me, have a look at Helen Ramsbottom who embraced kettlebells amongst other fitness paraphernalia and lost 2 full BMIs. Check out her progress here.
High Intensity Interval Training (HIIT)
HIIT sounds more like a high-pitched screech than a workout. Or maybe that's the noise we're supposed to make in a HIIT session, sorry, high intensity interval training session.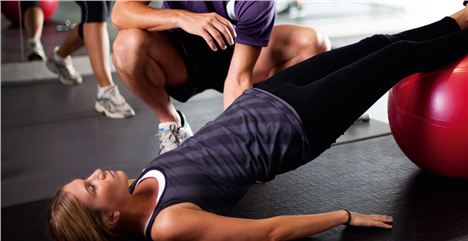 La Fitness HIIT sessions are perfect for squeezing into a lunch break
Screeching and semantics aside, this is the latest fitness craze which promises results from classes as short as twenty minutes. Yeah you heard me, twenty minutes. About the same time it takes to order and devour a bacon sarnie in Greggs. Fancy that.
LA Fitness is one of the gyms in Manchester already offering the classes, ideal for city centre workers who don't want to devote their entire lunch break to burning calories and cardio.
Marketing director of LA Fitness, Tony Orme explained: "It's all about maximising your time at the gym, slotting in an early morning session before the office, or fitting in a quick session after a long day at work."
Various gyms across the city offer the classes but LA Fitness are offering the new classes for free if you download a three-day gym guest pass from their website here.
So that's that then. You'll either be inspired and tying your trainer laces as we speak, or you'll have read this and gone for a bacon sarnie. Ah well, start again in 2015...