Where is it?  
172 Burton Road, West Didsbury, Manchester, M20 1LH
Tel: 0161 448 0108
What is it?
South Manchester independent shopping spot, Steranko, has celebrated its twentieth anniversary this year. Located in an old confectioner's, the shop still stocks a colourful array of treats as mouth-watering as any sweets. By its own admission, the clothes, shoes and accessories Steranko offers are 'fashionable but not faddish, contemporary but not clichéd', and in an era of throw-away fashion, it makes a welcome change.
Steranko sells a variety of brands you're not likely to have heard of, as well as a couple more familiar names. Stretch through the alphabet from A to Y with Addidas Originals to YMC – You Must Create, via Hunters, Won Hundred and Original Penguin, variety is the spice of Steranko.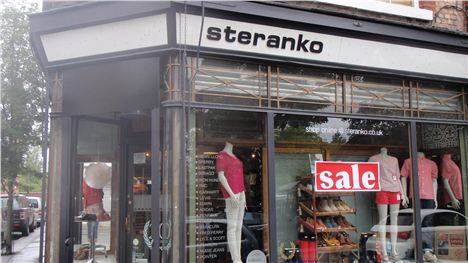 Steranko
Owner Pete explains the secret to making the decisions of which brands to stock lies in creating and fostering relationships with designers over the years and following them when they make moves to new brands. When smaller, less well known designers really catch his eye, he likes to take chances by stocking them in Steranko. This is evident by his decision to move away from the more well-known brands such as French Connection and to stock two new brands in the autumn/winter 2012 collection.
Who shops there?
Pete believes independent shops can still thrive in this age of throw-away fashion, but shops need to identify their unique selling points and build upon them. From fashion conscious students who don't want to look like all of their contemporaries, through West Didsbury's typical young professionals, to stylish, older men and women, there is something for everyone in Steranko.
It is this broad spectrum of customers that Pete identifies as the best thing about being an independent shop trading on Burton Road.
What do they sell?
In the women's wear section, there's a strong focus on classic dress shapes with unique detailing and excellent fabrics making them individual. The Origami YMC dress (£165) stood out. The 11 inch satchel (£79) from Cambridge Satchel Company is a best seller, looking like "the types of bag Harry Potter and Hermione might carry".
Steranko stocks the bags in a variety of colours, including the hot pink one pictured in the main image above. Steranko also sells a wide range of shoes, from Hunter wellies (£65 - £70), through deck shoes and pumps to heels such as these Miista Rita wedges (£115).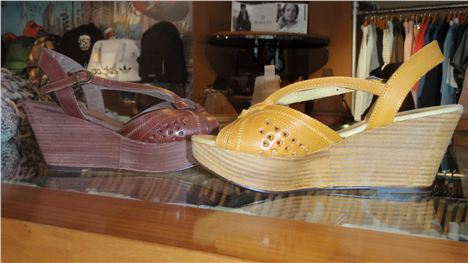 For men there are coloured chinos and tailored shorts that, however in Steranko they are in much better fabric than what's offered on the high street. For men's wear it is the unique t-shirts and accessories that stand out such as the Edwin Chief t-shirt (£40) and Herschel Little America bag (£85). The brands Steranko stocks for men are distinctive without being ostentatious with the YMC New Beach jacket (£235) encapsulating this ethos perfectly.
Why go there?
The experience of shopping in Steranko couldn't be more different to that of shopping in the chain stores. What sets Steranko apart from its competitors in the city centre is the relaxed atmosphere in the shop, with personable, knowledgeable staff giving customers just the right level of attention. This coupled with the cool but classic clothes, shoes and accessories that will last and remain current for years, is why Steranko won't lose much custom to the high street.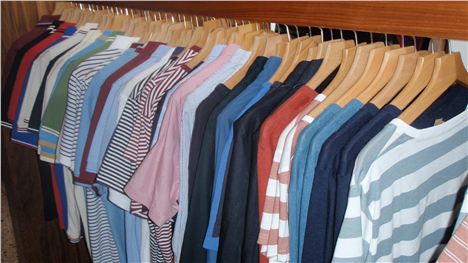 Future:
As Steranko's website proudly claims 'the place has become a bit more than just a shop that sells togs – it's become a cultural landmark in the world's finest city'. On a road that celebrates and encourages independent business, it seems that it is a landmark here to stay.
Verdict:
Steranko won't appeal to people who enjoy the three-wears-and-throw-away mentality of some high street giants, but if you are looking to invest in a couple of fashionable but classic pieces which won't be seen on a hundred of your peers, it's well worth making the pilgrimage from the city centre to this charming independent.