A NOVEL injection of the Eastern style into the British fashion scene, saw the launch of Scarlett Souk, a new Manchester-based fashion brand centred on the concept of fusing Asian concepts with British trends.
Uniting the girls' dual cultures, the range reflects a merge of identities via the medium of clothing.
Created by three young aspiring designers, Thasnim Ferdous, Farzana Masus and Thamin Ferdous, the collection was created with the aim of producing a line of conceptual saris. Uniting the girls' dual cultures, the range reflects a merge of identities via the medium of clothing.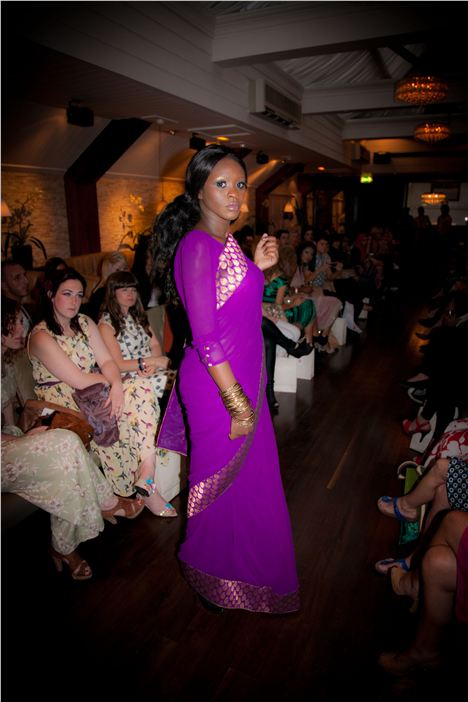 They describe the brand as encompassing: 'A true combination of European sophistication with Asian spirit, offering contemporary fashion for British women'.
The notion of borrowing from South East Asia has long been a gentle undercurrent of high end fashion houses. Coco Chanel experimented with the sari idea back in 1939, whilst the brand has dabbled in Indian design elements as recently as last year with a show utilising a faded Maharajah's palace as a setting. The collaborative element of fusion design coming from a UK brand of Asian heritage is therefore fresh, exciting and dynamic.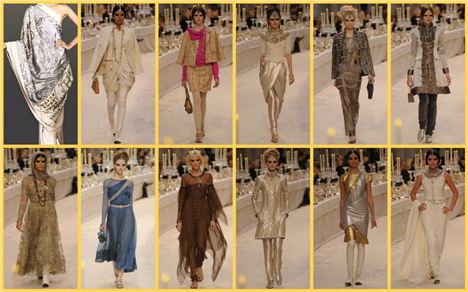 Chanel's Indian Influence
The event took place at The Living Room, Deansgate, and was run in association with department store House of Fraser. With billowing drapes, a large chandelier and a gold colour theme, the setting exuded an enticing Eastern decadence.
Showcasing divine saris crafted in beautiful materials and a host of striking colours, including blood red, fuchsia and deep purple, models walked to the appropriate accompanying soundtrack of a DJ set which mixed contemporary dub-step and R&B sounds with exotic murmurs of Punjabi music.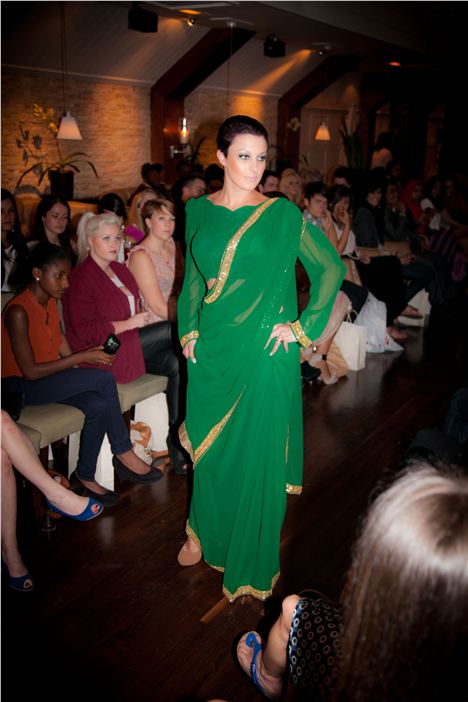 The collection may, however, find it is limited to the niche British-Asian female market. Unlike, for example, Chanels' 2011 India influenced collection, in which Karl Largerfeld included elements of Bombay style design (tailored Raj coats, use of sari material as scarves), Scarlett Souk is more steadfastly Eastern in nature.
Whilst models wore skyscraper heels and saris that were perhaps a little less ornate than those you would find in a traditional Asian clothes shop, the overall effect was less accessible to those unfamiliar with this way of dressing. Brilliant designs with a modern twist, certainly, but the design team may have to re-structure some pieces if they hope to be commercially viable for the wider British market.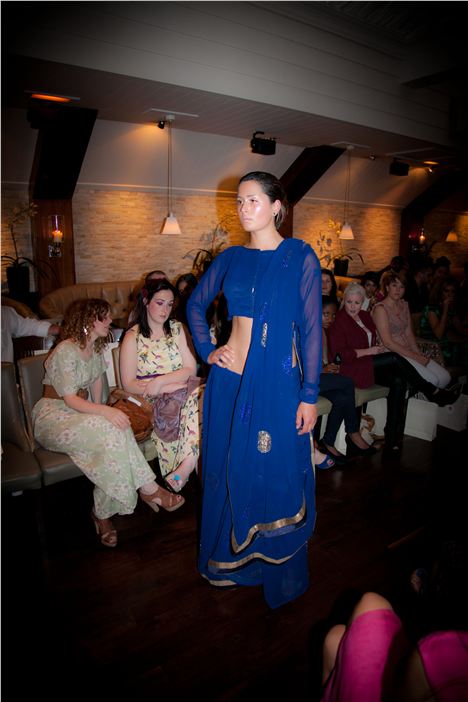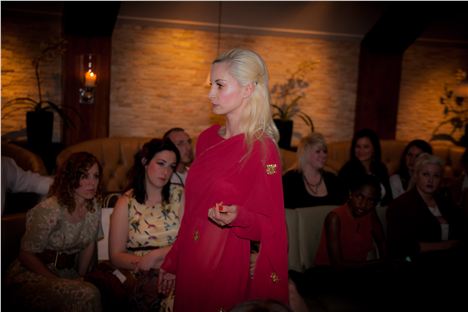 Follow Claudia on Twitter @ClaudiaCanavan
Visit scarletsouk.com for more on the brand.