THE University of Manchester has released an artist's impression (see above) of its new £60m Graphene Engineering Innovation Centre (GEIC).
The GEIC is set to be completed in 2017
The centre - to be built on the site of the Faraday building on Sackville Street - aims to accelerate the transition of graphene from lab to marketplace and will be crucial, along with the new £61m National Graphene Institute (NGI) and planned £235m Sir Henry Royce Institute, in maintaining Manchester's world leading position in graphene research.
According to the University, whereas the NGI features academic-led research in partnership with industry, the GEIC will be industry-led and will focus on innovation and applications.
WHAT IS GRAPHENE?
- Graphene was first isolated at the University of Manchester in 2004 by two Russian émigré professors experimenting with graphite and sticky tape.
- It is made of a single layer of carbon atoms and is one million times thinner than paper - so thin it's considered to be the world's first 2D material.
- It is ultra-light yet 150-300 times stronger than steel- the strongest material ever measured
- It is as pliable as rubber and can stretch to over 100% of its length
- It can conduct 1000 times more electricity than copper
- It is fire resistant yet retains heat and has twice the thermal conductivity of diamond
The 8400 square metre GEIC has been designed by Rafael Viñoly Architects - the firm behind New York's new 432 Park Avenue (the second tallest building in New York), Seoul's Jongno Tower and Manchester City's new state-of-the-art £200m football academy.
The firm came under fire in September 2013 when its now infamous 'Walkie Talkie' building at 20 Fenchurch Street, London, began reflecting 90 Celsius 'death rays' from its 500ft concave design down onto the streets below (wouldn't have happened with a graphene-based smart window - Ed).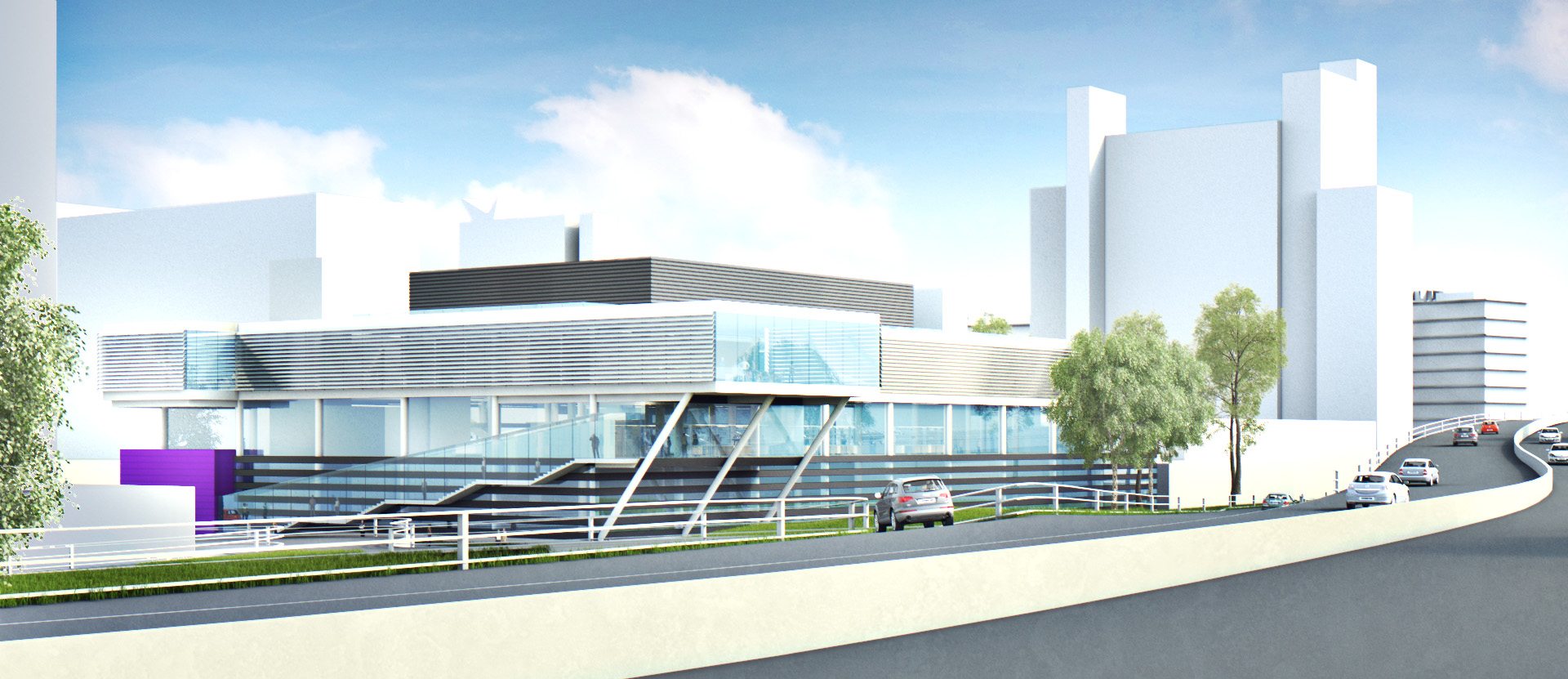 GEIC from Mancunian Way
Professor Colin Bailey, Deputy President and Deputy Vice-Chancellor of The University of Manchester, said: "The University of Manchester leads the world in graphene research and is one of the most significant centres of commercialisation of the material. The GEIC will be crucial to take graphene to the market and address issues such as scale-up and infrastructure."

James Baker, Graphene Business Director, added: "This facility will be essential in continuing the world-class research and commercialisation that will start in the National Graphene Institute and mature into the GEIC."
READ MORE:
- University Unveils Three-Storey Graphene Artwork
- MOSI's Graphene Programme Nominated For Lever Prize
- 'Graphene Is The New Cotton'
The GEIC will be partially funded by £15m from the Higher Education Funding Council England's UK Research Partnership Investment Fund (UKRPIF), £5m from Innovate UK and £30m from Masdar; the Abu Dhabi based renewable energy company owned by Mubadala. The remaining £10m will be provided by other research funds and institutions.
The University now has more than 230 researchers working on graphene research.
The GEIC is set to be completed in 2017.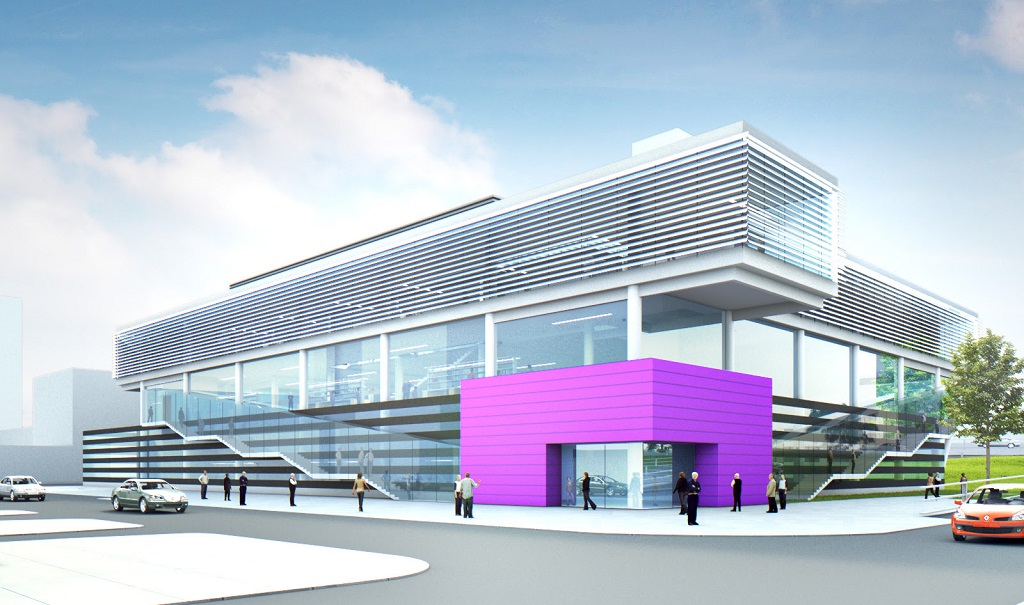 Viñoly's GEIC on Sackville Street