PANTS, the designer underwear store for men who care about what's underneath jeans has outgrown it's home on the third floor of Afflecks Palace after three fruitful years of trading.
The independent business is making the move to Manchester Arndale, where it hopes its unorthodox designer smalls will be just what mainstream shoppers have been crying out for.
Brands such as aussieBum, Bum Chums, Pump, and Piss and Vinegar have never been so accessible to the weekend high street trawlers.
So lets have a look at what the kids are going to be stumbling out of River Island and window shopping for then...
Fruity Cheeky Cherry Jock, by Bum Chums - £13.99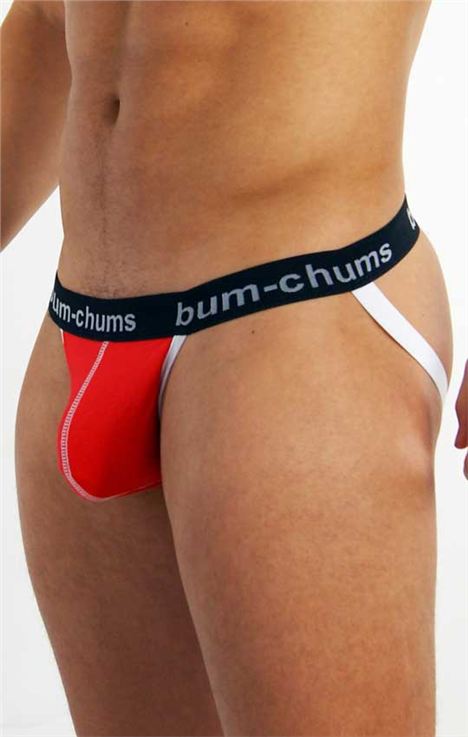 Fruity Cheeky Cherry Jock
For the more adventurous underwear connoisseur, the jock offers 'ultimate and revealing support for peachy behinds, providing lift from the leg straps.' Apparently, it also cups and enhances at the front for 'maximum effect.'
Maximum effect? What is that supposed to mean?
The single panel thickness pouch at the front 'reveals just enough definition through the fabric and provides extra stretch,' if you've become frustrated with your current underwear's stretch-ability.
Also available in blue, black, yellow, white, purple, and pink, if the red pair shown is a little too brash for your taste.
Empty Bottom Yellow and Blue Briefs, by Addicted - £18.99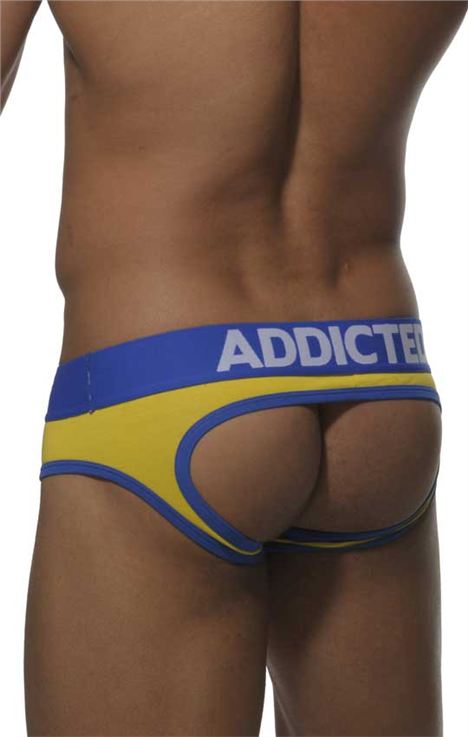 Pants Empty Botton Briefs
They're selling these as 'breathable', which is a bit like selling a Reliant Robin as having an 'efficient re-tyreing system.'
Apparently these are 'deceiving from the front, surprising from the back, but always sportive and sexy.'     
Novelty boxers are fine and can provide hilarious (for some) gifts for stags and birthday boys, but that's about it, save us the spiel about them having everyday applications please.
'Air' In2Cooler Brief, by Bum Chums - £17.99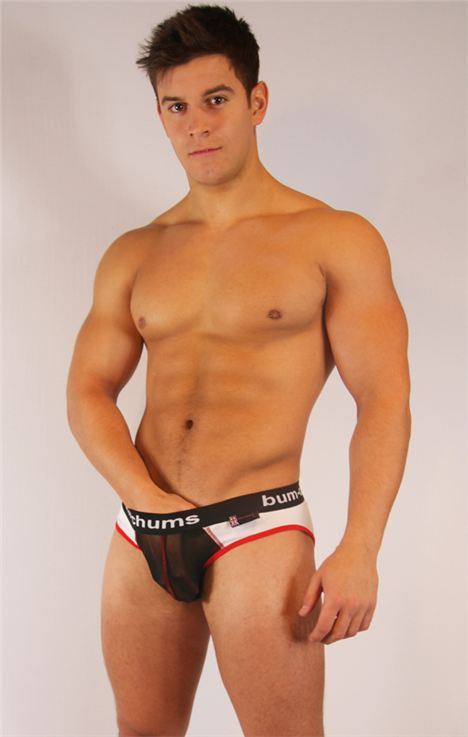 Pants Air In2Cooler Brief
Another victory for breathability from the good folk at Bum Chums, who seem, as a company, particularly concerned with your genitals respiratory woes.
Bum Chums believe 'all precision, high performance equipment needs good ventilation to maintain peak performance,' and you can't be too careful when it comes to your equipment's performance.
But Pants is not all about quirky stuff with your bits hanging out. They do also sell relatively beige underwear by a number of carefully selected brands.
It's still going to be a little loud if you normally buy your briefs from M&S or Next, but there are some non-breathable options for the more timid. Prices range from £10.99 up to around £21.
It's a formula that appears to be working for Pants. The company has already won the Pride of Tameside Business of The Year Award 2012, and is nominated for the Homo Hero Business of The Year Award 2012 for showing a commitment to working with local gay organisations and promoting gay issues and events in the local area.
Voting is open now and you can do so here.
Pants, Manchester Arndale, will be open next month.