BORN out of the Garden City Movement in the late 1920's and populated by the working classes Blitzed and slum-cleared from inner-city districts in the middle of the last century, Wythenshawe's tree-lined avenues, abundance of green space and spacious, well-built housing was the future of town planning.
Wythenshawe's demographic is going to change drastically in the coming years
However, by the 1990s over 90,000 inhabitants were living on the erroneously-titled 'Largest council estate in Europe'. Benchill held the unenviable title of most-deprived ward in the country. The New York Times chose Wythenshawe as its case study in a feature article on British youth unemployment.
The image of a Benchill teenager cocking his fingers at the Prime Minister[1] didn't help the neighbourhood's image and salt was rubbed into the wound when the Dutchess of York laid on the most disingenuous display of philanthropy in her TV documentary Dutchess on the Estate.
So why, then, was Wythenshawe's M22 postcode second only to Chelsea in property price growth nationwide last year? Should you be considering Wythenshawe in your next move?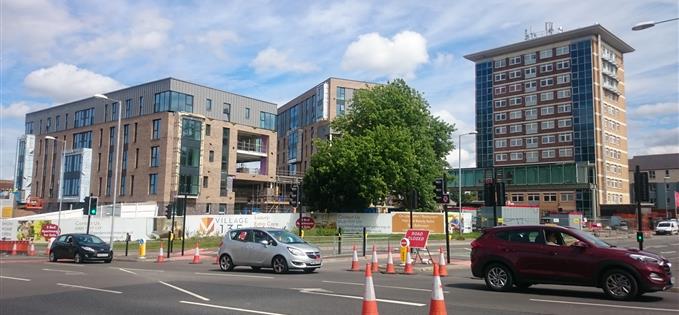 Property in Wythenshawe is in demand and prices are growing rapidly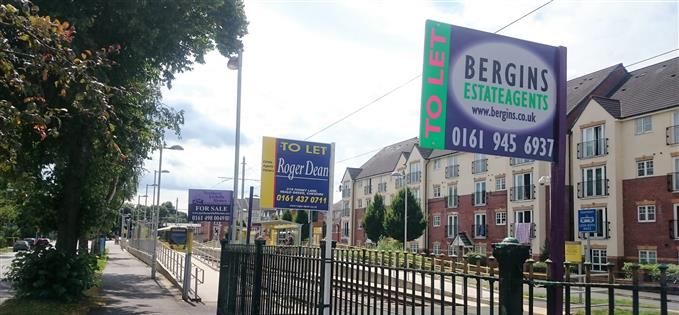 Buy-to-let properties appearing along the new Metrolink Manchester Airport line
The cynic points at the overspill of demand from Didsbury into Northenden to explain rocketing house prices. While it is true the riverside of Wythenshawe's self-estranging sibling is being bought up by those outside of reaching Didsbury's soaring price range, the real answer is not so simple, or condescending.
"Nothing was ever expected of Wythenshawe kids." Marie Greenhalgh tells me, founder of Wythenshawe Good Neighbours and one of first female police officers patrolling its streets. "Wythenshawe didn't have infrastructure, you had to go out to get a job."
Metrolink finally arrived to Wythenshawe in late 2014 and 1.5 million passengers boarded between Manchester Airport and Cornbrook during the inaugural year. The line was complemented by a £6m Wythenshawe transport interchange the following year. The solar-powered station complete with on-site allotments for public snacking, serves a reborn town centre now visited by up to 135,000 people a week and boasting the North West's highest occupancy rate of just five empty units.
Favourite to gain the second Manchester HS2 station, Wythenshawe would be the closest neighbourhood in the North of England to London, whipping commuters to the capital in just 59 minutes. A further Metrolink loop around Hale via Wythenshawe Hospital[2] and a train stop at Baguley, both pending governmental sign off, will give Wythenshawe equal footing to its better-connected and much wealthier Cheshire neighbours.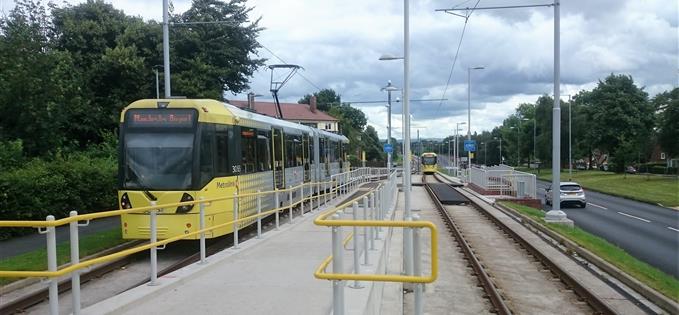 Transport to Wythenshawe was famously poor before Metrolink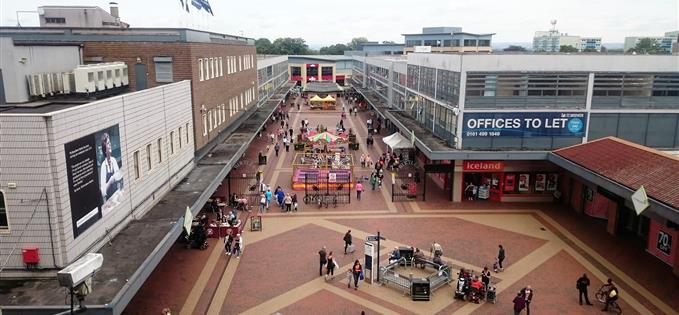 After years of decline, Wythenshawe Town Centre has become one of the region's success stories
Paying lip service to Osborne's 'Northern Powerhouse', Chinese officials are investing heavily into Manchester Airport, long Wythenshawe's lifeblood. The £800m Airport City Enterprise Zones[3] are backed by a controversial £1b expansion. Entrepreneurially-minded young Wythenshavians develop under the watchful eyes of business mentor group BW3.
Better times are around the corner, but Wythenshawe held to two proud characteristics during its years of derision as desolate urban backwater; community and green space.
"Community-wise, it's second to none." Affirms Eileen, 86, whose family was relocated from her natal Collyhurst during the 1963 slum clearances. We're sitting in the Firbank pub on a typical Wythenshawe avenue of leafy branches meeting overhead. "People look down their noses at Wythenshawe, but they shouldn't. It's a lovely area." Adds Bill, 100, from across the table.
The neighbourhood's housing associations remain active and effective. Wythenshawe Forum with its refurbished library - the third most visited in Manchester - and plush new leisure centre is plastered with notices of community activities, from cooking courses with Real Food Wythenshawe to Manchester's newest rugby team Wythenshawe RUFC. Local MP Mike Kane and a group of Wythenshawe women who had suffered at the hands of domestic violence innovated the UK's first Safe Spots, providing shelter and advice for sufferers of one of the country's greatest issues.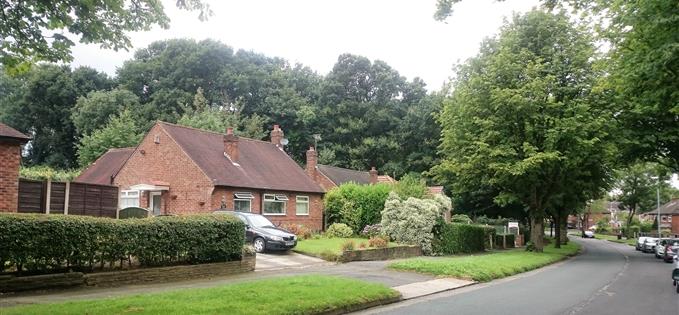 Wythenshawe is Manchester's greenest neighbourhood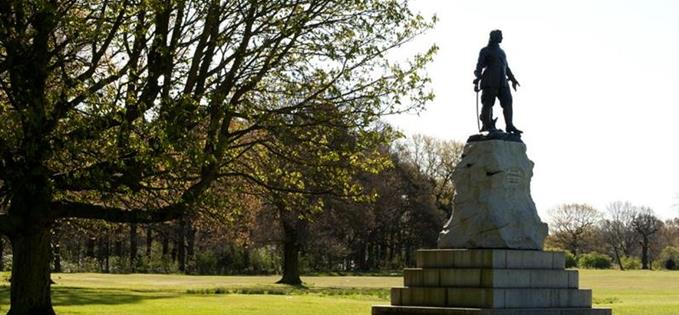 Oliver Cromwell statue in Wythenshawe Park
Though it never achieved the Garden City dreams of its founders, Wythenshawe became Manchester's greenest neighbourhood, by some stretch. Its twelve parks and eighteen woodland areas are the source some of the city's cleanest air, bolster community pride and include the crowning gem, Wythenshawe Park, with its civil war history, professional athletics facilities and the city's sole community farm.
Infrastructure, commerce, jobs, almost all is in line to ensure Wythenshawe joins the list of most desired postcodes, as Greater Manchester continues its game of economic catch up on the capital. Though concerns must be heeded, an area of varying economic strata including severe deprivation is rife for the creeping hands of gentrification, particularly in an area over 50% privately-owned housing, which until recently was almost 100% council built.
Private apartments have sprouted beside many of Wythenshawe's thirteen new metrolink stations, most on a buy-to-let offer. The pricing out of the area's poorer long-term residents is a challenge local government can't say it didn't see coming.
Wythenshawe's demographic is going to change drastically in the coming years. New arrivals and the middle classes of a city that for so long kept its back turned on its youngest sibling, could soon begin to flock down to the affordable, connected and green streets of Manchester's biggest housing experiment.
Follow @alecherron on Twitter
(photo credits Alec Herron and Phil Griffin)
[1] independent.co.uk/news/uk/politics/whatever-happened-to-the-hoodie-cameron-told-us-to-hug-1944065.html
[2] bbc.co.uk/news/uk-england-manchester-29842268
[3] airportcity.co.uk/
Powered by Wakelet