Glasgow's urban vitality is matched by a food and drink scene that has banished all those stereotypes – deep-fried Mars Bars and Lorne Sausages, Buckfast and Irn Bru. As in Manchester or Liverpool many of the best experiences are not about fine dining and stuffy service. Relax in Glasgow and you'll never want to leave as Travel Editor Neil Sowerby discovered. Here are some refreshing stop-offs...
BABBITY BOWSTER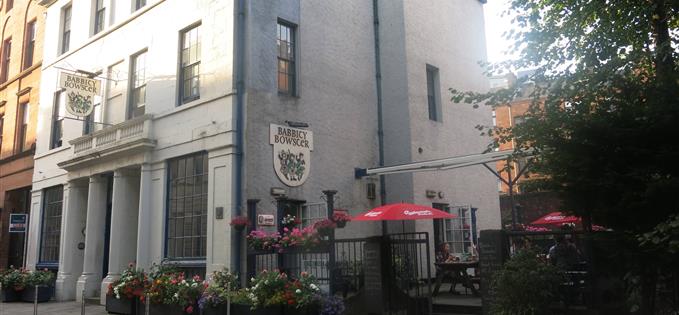 WE dropped into this gem because of its countrified beer garden in the middle of Merchant City yet, on a scorching evening, ended up admiring its cool, white interior and array of pumps dispensing indie craft nectar. Standout: Ossian from Inveralmond Brewery. We had already dined around the corner at Cafe Gandolfi but liked the look of the menu upstairs where French chef Jean Claude Marcoccio adds a gallic twist to fine Scottish ingredients and also provides a barbecue menu. The restaurant is called Schottische – named after an infamous Scottish jig called the 'Highland Schottische". There is a musical theme here. Babbity Bowster was an old Scottish wedding dance which was often used to finish off a ball and the pub encourages traditional folk sessions, usually on Wednesday and Saturday afternoons. There are also five en suite bedrooms in this 1790 tobacco merchant's house, all that remains of an entire street built by Robert Adam. 16-18 Blackfriars St, Glasgow G1 1PE. 0141 552 5055. http://babbitybowster.com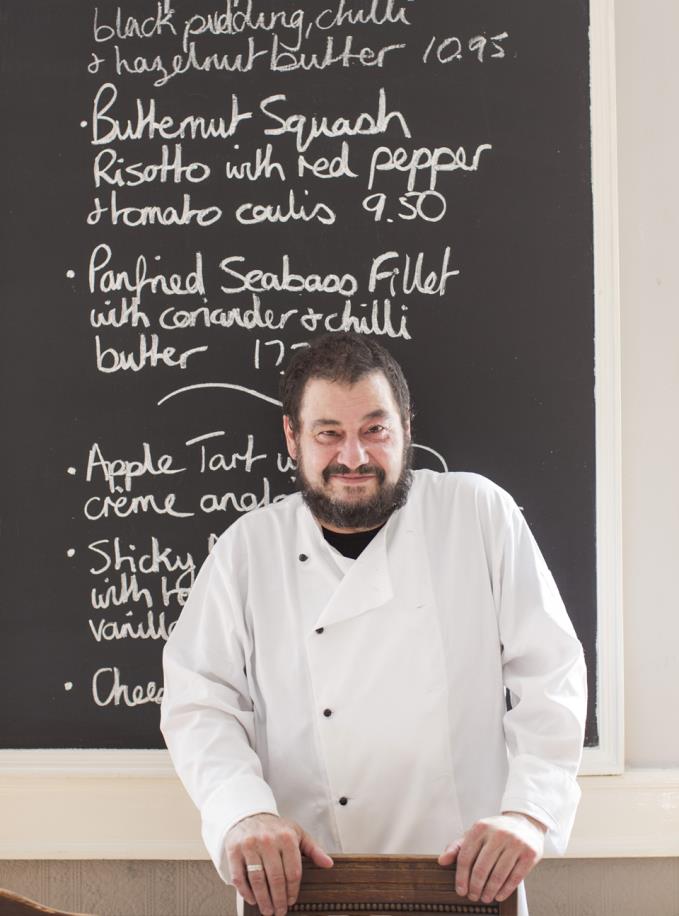 Chef Jean Claude of the Babbity Bowster
BEN NEVIS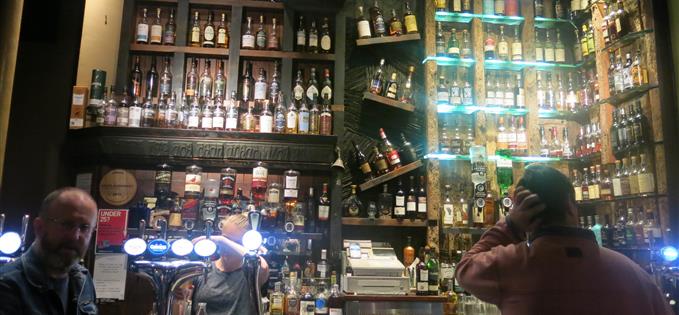 VIBRANT folk sessions and whisky galore in this special pub bang in the middle of Finnieston's hip main drag. Inside it's a bit Flintstones with a rugged rock and dark wood look. We were pleased to see Drygate Gladeye IPA on the keg dispensers, but most of the punters around us were accompanying the uilleann pipe sounds with wee drams of the old usquebaugh. It's dog-friendly, too – highly commended for it in the 2016 Dram Awards – and at the end of every tune one shaggy Airedale howled his appreciation. A critic. 1147 Argyle St, Glasgow G3 8TB. 0141 576 5204. https://www.facebook.com/TheBenNevisBar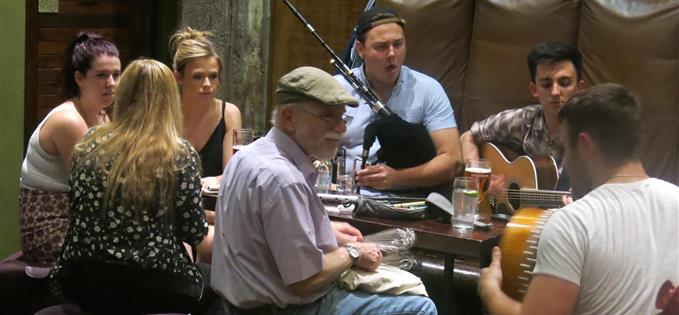 CAFE GANDOLFI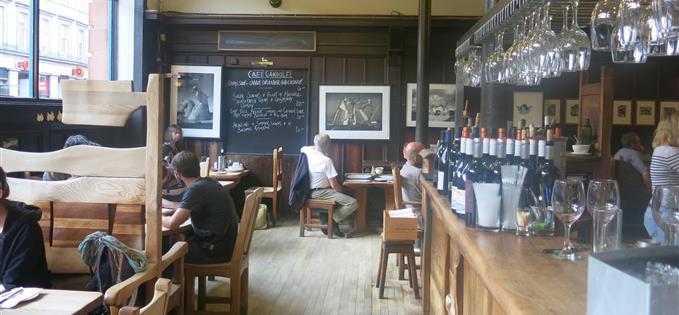 Cafe Gandolfi is a veteran independent business in Merchant City
IN this Merchant city pioneer we were served their signature cullen skink (smoked haddock broth) and Arbroath smokies by the stalwart Stewart Lamont, who has worked here for 35 years alongside chef/proprietor Seaumas MacInnes. As other indie operations have joined it along Albion Street, Gandolfi too has expanded into other nooks of the old cheese market, spawning Gandolfi Fish, a classy chippy and an attic bar hideaway with the original tiles (and hooks). The Cafe with its L-shaped room offers a stylish rusticity featuring Tim Stead wooden furniture and quirky artwork. Comfortable in its own skin? Definitely. A snip of a house white, a La Mancha Maccabeo, went equally well with a dish of Mull scallops and mackerel (main picture) or the sublime smokies in a tomato and parmesan emulsion. Stornoway black pudding in a salad was equally comforting. In another season I might have gone for the Haggis (from Cockburn's of Dingwall), neeps and tatties. The name, by the way, is nothing to do with Lord of the Rings. It's a homage to the legendsary camera maker. 64 Albion St, Glasgow G1 1NY.0141 552 6813. http://www.cafegandolfi.com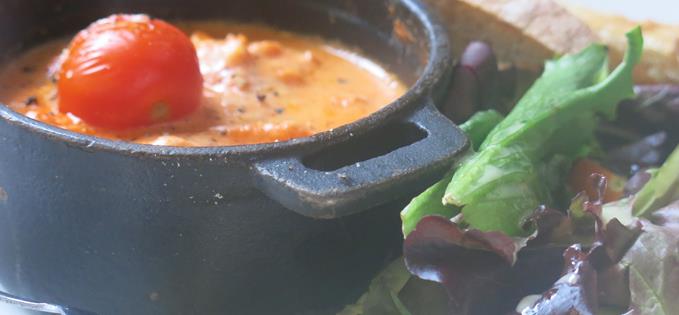 Arbroath smokies are prepared to subtle perfection at Gandolfi
DRYGATE BREWING COMPANY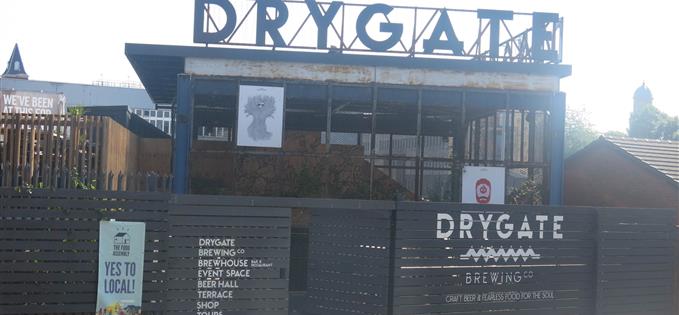 THIS is a real game changer, tapping into the craft beer revolution that has conquered the UK's cities. OK, the bulk of their standard guest range is from London but with 16 keg and four cask lines from the in-house brewery, viewed through a glass panel, and the requisite amount of bearded hopheads this is very much Glasgow's interpretation of a US-style tap. Established two years ago in a converted box factory, owned by Tennents, it's a collaboration between that mass market lager brewer and acclaimed independent Williams Bros of Alloa. The bar food we tried was excellent from a revelatory ham hock terrine to juicy organic chicken breast with broad beans. A flight of beers showed their range – two differing IPAs really worked, a strange apple-flavoured ale definitely not. There's a whole social life to be had at Drygate with top drawer comedy, poetry and music events a regular feature in its ample art-filled spaces. On the sunny afternoon of our visit we just lazed on the large rooftop beer garden and supped pints of Bearface Lager. It seemed right. 85 Drygate, G4 0UT. 0141 212 8815. http://drygate.com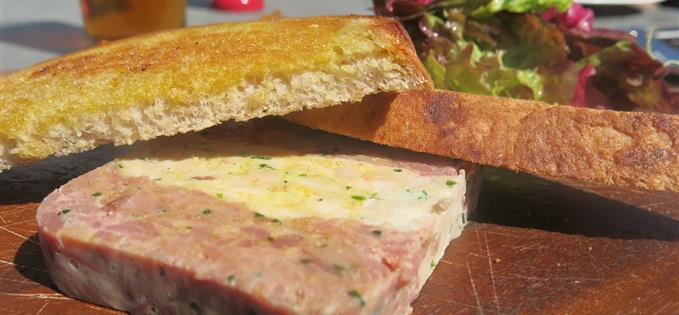 A terrific ham hock terrine on the sunlit Drygate terrace
THE GANNET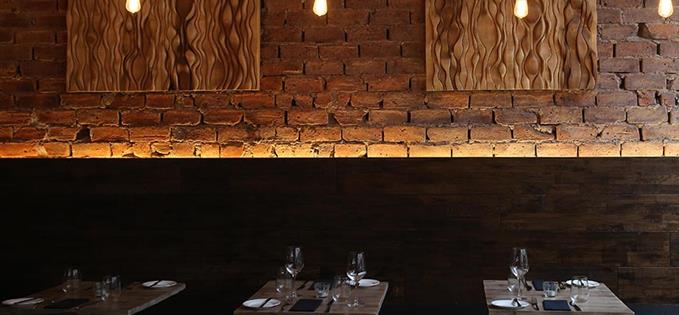 Gannet – cutting edge eaterie we loved at first sight
GLASGOW doesn't boast many Michelin bib gourmands but Gannet deserves its and may soon be a candidate for a full star if Irish chef and co-owner Peter McKenna maintains his intense focus on flavour. Fish is his obvious speciality but a Scotch Beef diamond fillet, winter chanterelles, pickled onion, celeriac remoulade, watercress puree, beef dripping Mayan gold fondant, short rib sauce (£20) was an extraordinarily harmonious combo. As was, for afters, soft and crisp meringue, highland crowdie ice cream, Perthshire strawberries, strawberry and fermented tea foam (£7). Cocktails and the wine list are equally impressive. We instantly liked how a narrow tenement had been converted into a stylish bar/restaurant in this stretch of downtown Finnieston that boasts a host of hip rivals – Crabshakk (and its separate Oyster Bar), Finnieston Bar and Old Salty's. Gannet has the best name – christened after the owners went on a Hebridean exhibition to source suppliers. As their website says it's "something that evokes Scotland's Hebridean coastlines, giving a sense of place and landscape and at the same time offering a cheeky culinary reference as a moniker for those with large appetites: 'The Gannet' was christened." 1155 Argyle St, Glasgow G3 8TB. 0141 204 2081. http://www.thegannetgla.com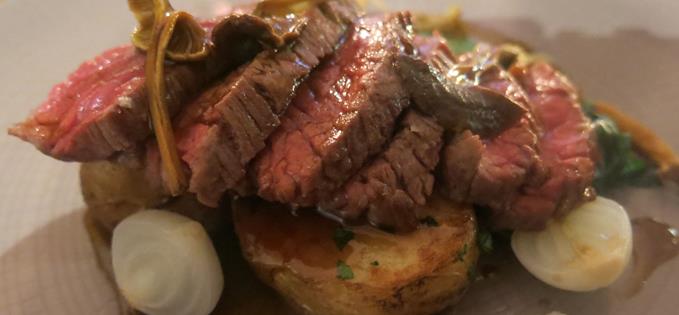 Steak main at The Gannet
GAMBA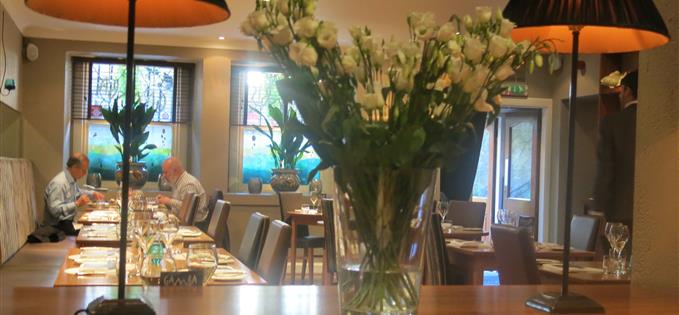 Gamba is a sophisticated shrine to fish.
THIS intimate basement bistro is famous for its way with fish. They crop up in the artwork, stained glass in doors and, most fetchingly, on the plate. As sustainable as it gets. Whether you sit at the bar with a plate of langoustines and a glass of Chablis or delve deeper into chef Derek Marshall's a la carte that changes according to the market you'll not be surprised Gamba won UK Seafood Restaurant of the Year at the 2015 Seafish and Caterer Awards. Service is as discreet as the jazz soundtrack. Market and pre-theatre menus are a bargain. 225A W George St, Glasgow G2 2ND. 0141 572 0899. http://www.gamba.co.uk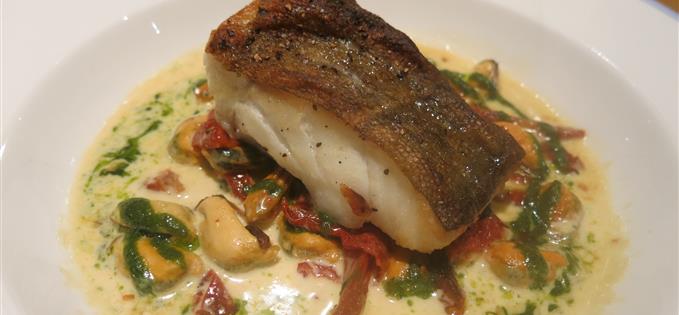 Cod and mussels from Gamba's affordable Market Menu
THE SCOTIA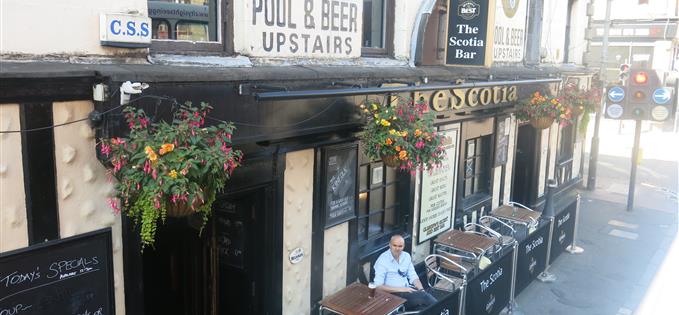 GLASGOW'S oldest pub – on one of the city's four original streets – has hosted some rare musical talent. Back in the day the likes of John Martyn, Hamish Imlach and the Sensational Alex Harvey Band played here plus Billy Connolly and Gerry Rafferty when they were still folk duo The Humblebums. The look of the place, low and dark, has barely changed since the Sixties – the 1860s when there was a famous music hall next door. In 1792 when the Scotia was established, it was a favourite watering hole for sailors and folk heading for the Clyde penny ferry. Such ghosts of the past live on here – recorded paranormal activity of off the scale. We were just gobsmacked by the amount of spirits behind the bar but stuck to bottles of Williams Bros IPA while lamenting we were a day too early for the next live music session. Well-price food is available but it's no gastropub. 112 - 114 Stockwell Street, G1 4LW. 0141 552 8681. http://www.scotiabar.net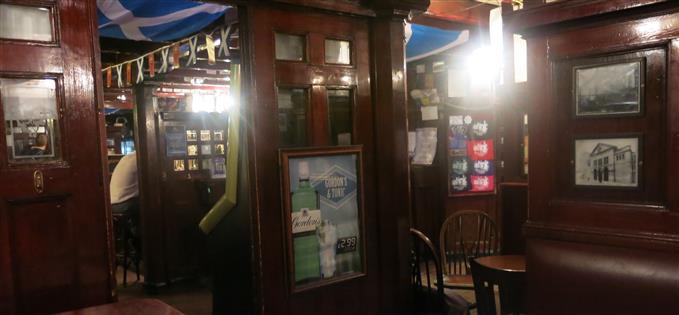 Scotia's unchanging interior is home to many ghosts
SHILLING BREWING COMPANY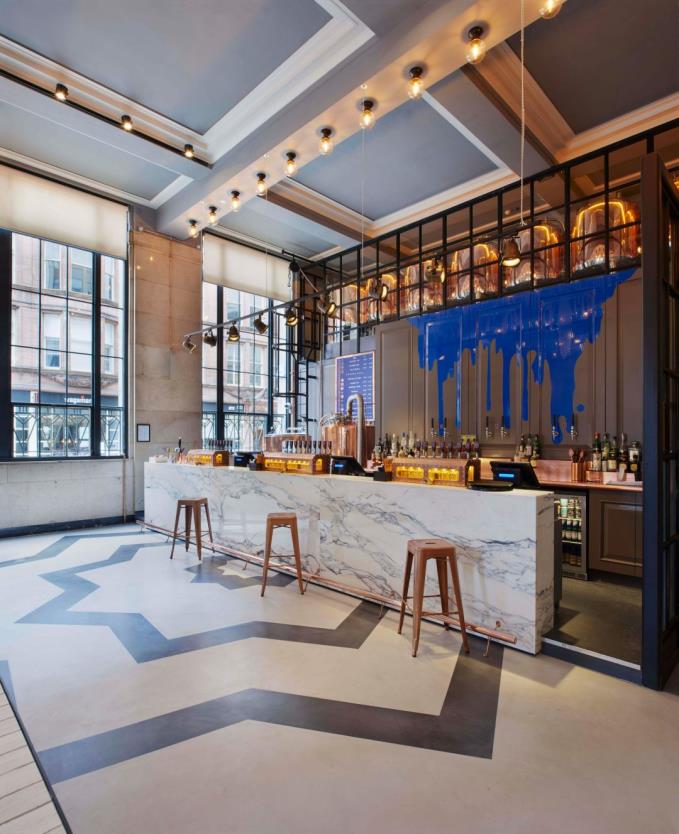 Smart Shilling is situated in a palatial former bank building (below)
GLASGOW's first ever city centre brew pub, opened this year, is in former bank premises with the vaults repurposed as toilets. It's a spectacular setting for an offering of simple craft beer and pizza. Order a flight of four third pints, ranging from the crisp blonde ale The Steamie to the more complex, coconut-roasted porter Black Star Teleporter. Pizzas, the dough proven for 48 hours, veer from classic margheritas at £7 to the Levantine-influenced Lamb Mince, with a potent topping that also features cumin, aubergine, tomato sauce, almonds, red chilli, preserved lemon, mozzarella and mint yoghurt (£11). Also on the menu are crust dippers (no I'm not sure either) that tip the hat to Glasgow with a chilli and Irn Bru flavour jam. Martinis, gourmet burgers and DJs also cater for the willing masses. 92 West George Street G2 1PJ. 0141 353 1654. http://www.shillingbrewingcompany.co.uk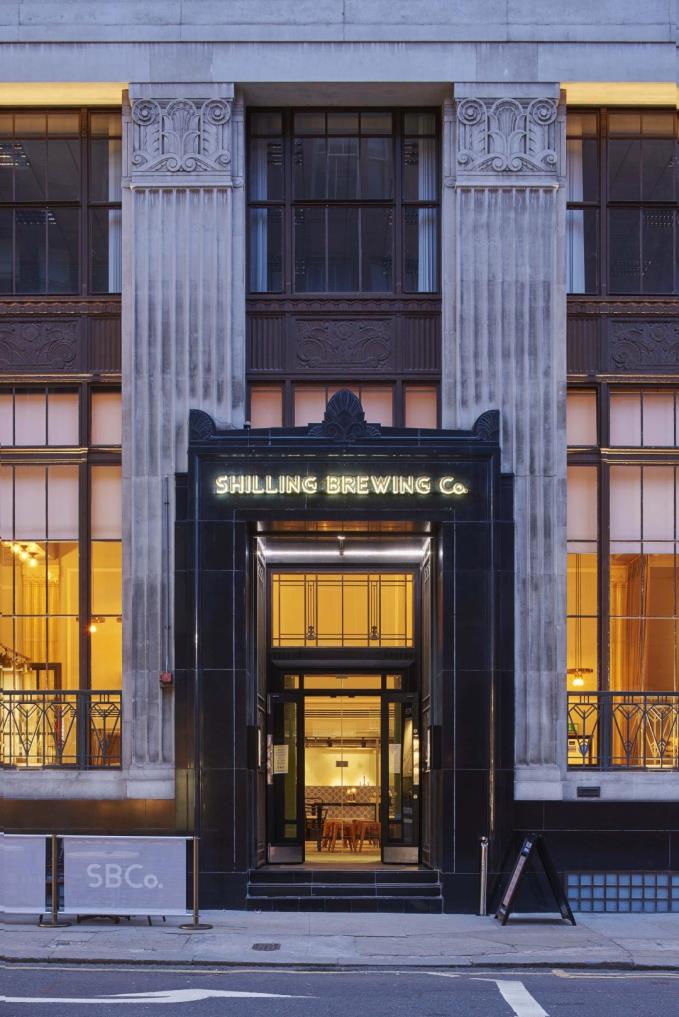 WEE PUB AT THE UBIQUITOUS CHIP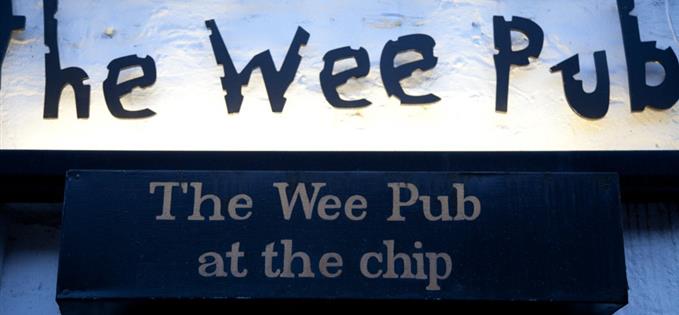 IF the Ubiquitous Chip folk have set the standard for Glaswegian bohemian, quality dining, generating an eclectic West End culinary scene along Ashton Lane, they are not resting on their laurels. Food sourcing remains as keen as ever with Perthshire wood pigeon sharing the menu with organic Orkney Salmon against a backdrop of cobbled courtyard and water features. Staunch patriots will go for the homemade haggis with champit tatties, carrot crisp and neep cream, which has been on the menu since 1971 in this converted stables, but it would be a shame to miss contemporary classics such as seared Islay scallops with pumpkin fondant, malt crumble and seaweed butter. The wine list is exceptional but if you aren't up for a blow-out slip into the Wee Pub – as tidgy as it sounds – one stop along the Chip sprawl and sip on a glass of their specially commissioned Fyne Chip 71 bitter. 12 Ashton Lane, Glasgow G12 8SJ. 0141 334 5007. http://www.ubiquitouschip.co.uk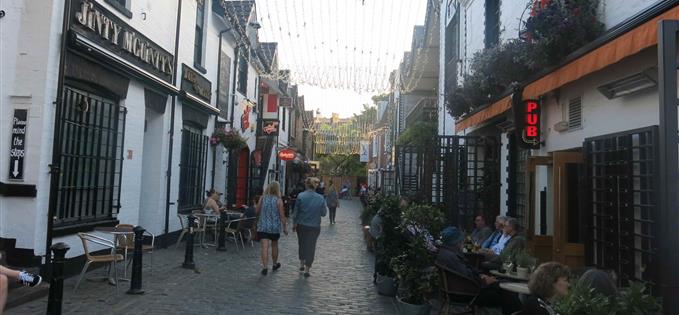 Ashton Lane is home to the Ubiquitous Chip, a roster of good bar/eateries and a cinema
WEST BREWERY AND RESTAURANT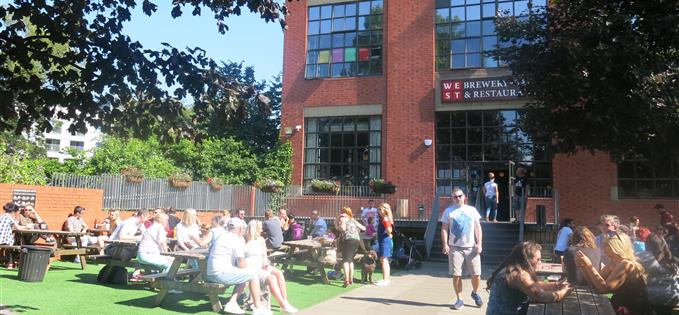 SPECTACULAR home for this brewpub is a corner of a carpet factory built to echo the Doge's Palace in Venice. Why? That's the only way wealthy citizens living nearby back in the 1890s, would allow such commerce to sully Glasgow Green. Today they'd have to put up with the clink of glasses in one of the city's best beer gardens, serving tipples brewed according to the Reinheitsgebot – the German Pure Beer Law of 1516, specifying the use of only malt, hops and water. 'Glasgow Heart, German Head' is one slogan. There's food to match from Brotaustriche, a selection of German spreads served with pickles, dressed salad and organic TAPA rye bread (£5), to a full-on Currywurst main (£11), two large smoked bockwursts served with curry sauce, fries and house salad. Ideal accompaniment? Their St Mungo, a full-bodied hoppy hybrid of a Bavarian Helles and a North German Pils. Templeton Building, Glasgow Green, G40 1AW. 0141 550 0135. https://www.westbeer.com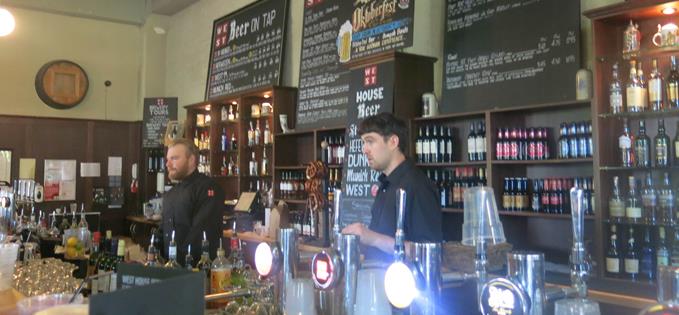 All these lovely places were discovered on an architectural reconnaissance tour of this splendid city. Read about our adventures here.
Fact file
Neil stayed at the Glasgow Marriott Hotel, 500 Argyle Street, Glasgow, G3 8RR. www.marriott. It's very accessible, just off the M8 motorway.
For full Glasgow tourism information visit Peoplemakeglasgow.com.
Powered by Wakelet