IT was one year ago when Body Confidential first featured local dress designer Nadine Merabi on the fashion pages of the site. At the time, Merabi was just beginning to make waves on red carpets at high profile events in Manchester city centre; her signature glamourous dress designs (or what she likes to call 'the wow dress') proving particularly popular with local soap stars such as Michelle Collins and Brooke Vincent.
It's been announced that Merabi has struck a deal to have her new dress line, Merabi Collections, sold in Selfridges.
 Despite growing media attention, Merabi remained focussed on her ambition to become a self-made fashion empire that's as much about hard work as it is a 'who you know', and a catwalk show at London Fashion Week in February of this year provided a new stepping stone for greater things to come.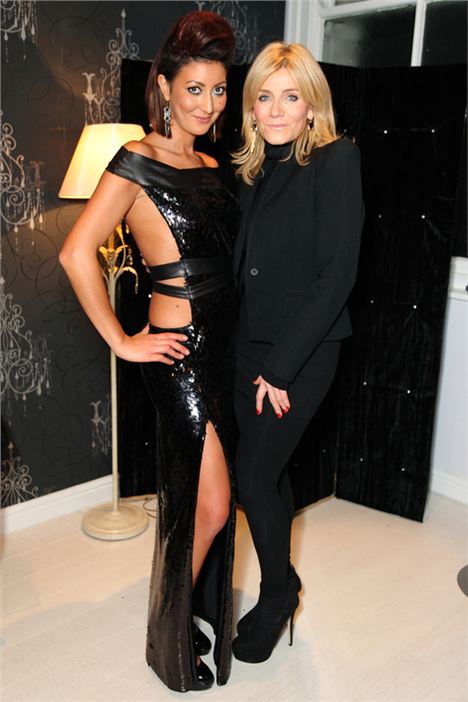 Nadine Merabi & Michelle Collins
This week, it's been announced Merabi has struck a deal to have her new dress line, Merabi Collections, sold in Selfridges in the Trafford Centre, with potential plans to take it to stores nationwide, if it proves to be a hit.
Speaking about being approached by such a high profile brand, Nadine said: "They contacted me a couple of weeks ago saying they were really interested in the brand. I then went to London for a meeting and shortly after they rang me to say they want to trial it in the Trafford Centre store at the end of September and see how it goes. I am so overwhelmed and excited but also a bit stressed as I now have eight weeks to sort out fabrics and manufacturing the line.
"There'll be twelve to fifteen styles in the Selfridges collection and it will all be red carpet, evening wear. Customers will be able to recognise a few of the dresses from bespoke pieces as seen on some of the soap stars. We're also going to manufacture certain dresses that were initially designed for a short run. In Selfridges they will retail for anything from £150-£300."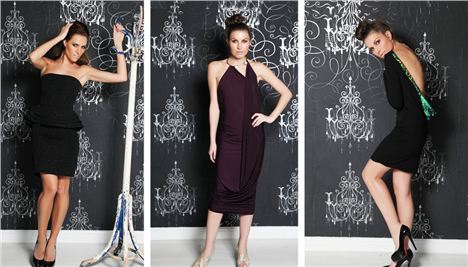 Three dresses by Nadine Merabi that could feature in the Selfridges collection
With mass producing a new feat for Nadine and her team, she's keen to stay true to her ethos to remain ultra glam, high quality and as close to home as possible.
"It's my first big order" said a nervously giddy Nadine. "The manufacturing will be done in Sheffield because I've always wanted to keep it as close to home as possible so I can really monitor every detail.
"That's really important to me as appearing in Selfridges is hopefully going to really take the label nationwide. It's a big gamble for Selfridges as we're a small, independent business, but I can't wait to get started."
A Selfridges spokesperson confirmed the deal, saying: "The range will definitely be in the Trafford Centre store this autumn/winter ahead of the Christmas period, but we can't confirm which pieces will feature just yet as we're waiting for the order to go through."
Until then, you can visit www.merabibynadine.com to view more of Nadine Merabi's designs to date.