WHEN it comes to science and engineering, Manchester is a city of firsts: industrialisation; the modern canal; the computer; the railways; the submarine; the cast iron beam; the steam hammer; not forgetting, of course, graphene. No wonder Benjamin Disraeli famously said: 'what Manchester does today, the rest of the world does tomorrow'.
Draw with drones, take a bio selfie or play with musical robots
Famous physicists born, educated or working here abound; Dalton, Thomson, Rutherford and Chadwick all broke boundaries in the field of atomic theory and, more recently, two Russian-émigré scientists at the University of Manchester, Andre Geim and Konstantin Novoselov, won a Nobel Prize for their isolation of graphene. Add to that a host of discoveries in everything from aviation to astronomy, automotives to arms (firearms that is), sprinkle in 25 Nobel Laureates (more than all but seven nations) and, bingo, you have yourself the UK's first European City of Science.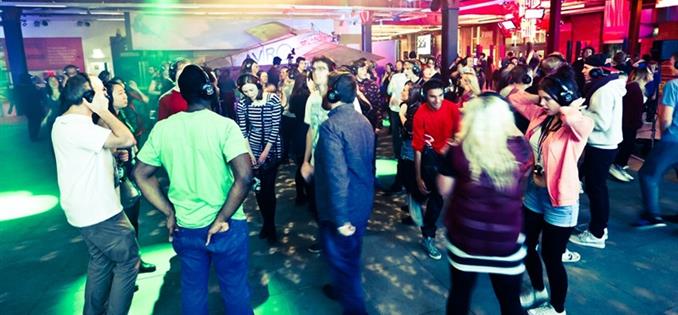 MSF in the MOSI
What better way to celebrate this pioneering city, therefore, than with the 2015 Manchester Science Festival. Last year saw a phenomenal 98,000 visitors enjoy 135 events and this year's programme packs an even greater punch. With science all about discovering the perfect equations, festival producer MOSI does exactly the same, conjuring up a vibrant and eclectic timetable as inclusive as science itself.
But, with over 170 events in 40 venues across Greater Manchester, how to choose? Get a head start with our handy guide to the highlights.
THE INFINITE MONKEY CAGE | Thursday 22 October
Launching a science festival with one of the nation's best-loved scientists, Professor Brian Cox, and his comical companion Robin Ince? An idea that's more than an incy-wincy bit brilliant surely. The popular pair will be producing a one-off live recording of their hit Radio 4 science show, alongside celebrity enthusiasts.
Museum of Science and Industry, Liverpool Road, Castlefield, M3 4FP, 7.30-9pm (free; booking required).
THE ROYAL PHOTOGRAPHIC SOCIETY'S INTERNATIONAL IMAGES FOR SCIENCE | 22-30 October
This extraordinary exhibition will showcase 100 photographs that capture the imagination with their depiction of medicine, engineering and technology at the cutting edge of scientific research.
This event is supported by headline festival sponsor Siemens, which aims to inspire millions of children through the Curiosity Project; a three-year programme designed to engage young people in engineering, in which it is the world's largest company. Other relevant events include Hybrid High Jinx and Platform for Investigations.
MediaCityUK, University of Salford, Plot B4, Salford Quays, M50 2HE, 10am-4pm (free).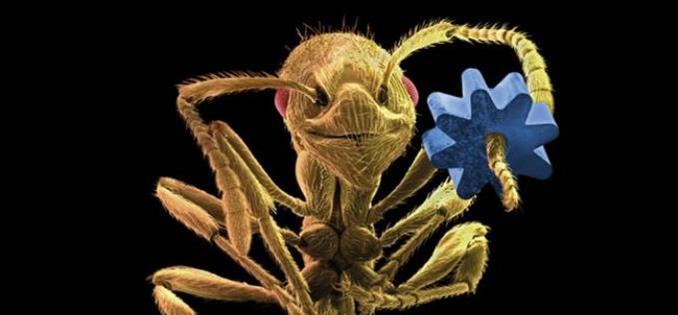 Images For Science
EVAPORATION WORLD PREMIERE | 22 October – 1 November
Forming 96% of a cucumber, almost 60% of us and over 70% of the earth's surface, H2O (water) is one hardworking chemical compound. Acclaimed artist Tania Kovats explores our relationship with this omnipresent fluid by turning James Lovelock's Gaia theory – of the earth as an interconnected super-organism – into a powerful installation evocative of the seas; home to an astonishing 96% of the world's water.
Kovats' sculptural seascape, commissioned by climate change charity Cape Farewell, will provide inspiration for another festival premiere entitled 'The Wave'; a musical improvisation featuring celebrated composer Jonathan Dove and performers from The Royal Northern College of Music. Artist and composer will discuss this unique collaboration on Saturday 24 October, with the event itself taking place the following day.
Museum of Science and Industry, Liverpool Road, Castlefield, M3 4FP, 10am-5pm (free).
JUMP IN! | 22 October – 1 November
You're only as old as you feel so release your inner child in MOSI's unique adult ball pool. Have a ball, quite literally, immersing yourself in an interactive art installation featuring 81,000 of them and engage in the transformative power of play.
Afterwards, why not continue the trip down memory lane watching best-loved classics like E.T. in the beautiful hallowed haven of Manchester Cathedral?
Museum of Science and Industry, Liverpool Road, Castlefield, M3 4FP, various times (£5; booking required for groups).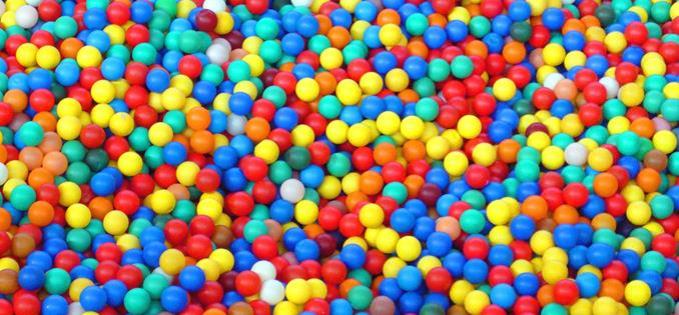 MSF has an adult ball pool
CRAVINGS LAUNCH | Wednesday 28 October
Always after another slab of chocolate, one more glass of wine, a final flirt with that tub of Ben and Jerry's? If not, you're probably not quite human because our tendency to crave is hardwired into our DNA. How about that for an excuse to take another bite? From flavours learned in the womb to the trillions of bacteria that dine with us, our eating habits are more complex than you might expect. Food-meets-science exhibition Cravings blends anecdotes, artwork and articles to showcase cutting edge North West research on this intriguing topic, with plenty of flavoursome facts and tasty titbits to graze on.
The adult only, foodie themed launch stars award-winning broadcaster Michael Mosley from BBC Two's Trust Me, I'm a Doctor and gastronaut Stefan Gates. Come with an open mind and a curious stomach.
Museum of Science and Industry, Liverpool Road, Castlefield, M3 4FP, 7am-11pm (free; booking required).
A MENU MADE BY MICROBES | Thursday 29 October
The gastravaganza continues with a gourmet feast made from... fungi and yeast. Don't go running for your fish and chips just yet through as this customised carte du jour, created by professional chef Richard Fox and microbiologists from MMU, promises a uniquely tasty treat. With a microbiology whiz hosting each table, so you can enjoy discussions and demonstrations as you dine, and a keepsake full of fascinating facts about your bacterial banquet, this will be one to remember.
Harvey Nichols, 2nd Floor Restaurant & Brasserie, 21 New Cathedral Street, M1 1AD, 7pm-10.30pm (£40).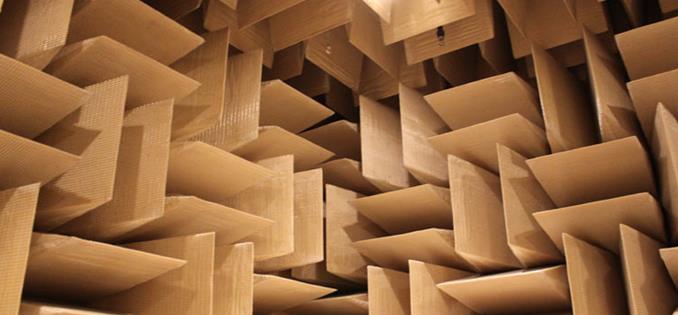 Anechoic Chamber
FAMILY FUN | 22 October – 1 November
With a jam-packed family programme at the festival's heart, half term boredom is a ghost of the past. Tickle your taste buds with flavour perception experiments, touch some 3D-printed mice and put your conk to the test with a scientific smell kit. Can we eat with our eyes? Find out, then test your wealth of weird and wonderful knowledge in the cravings quiz. Prefer something more hands on? Draw with drones, take a bio selfie or play with musical robots at the University of Salford's science jam. Want something more explosive? Watch live space-related shows, complete with plenty of bangs and wallops, at Jodrell Bank Observatory and uncover the dynamic building material that is...spaghetti.
Elsewhere learn the secret of coding at The National Football Museum, get up close and personal with creepy crawlies at Central Library, make a mess at the University of Bolton and unlock the answer to feeding our growing population at Manchester Museum's Biospheric Studio Greenhouse. Detectives are needed at MMU's Science Extravaganza, where John Dalton's head has gone missing; and government scientists to control a deadly disease in street game Outbreak. Budding brains can visit Dr. Volcano at Z-Arts for an interactive family workshop or head to Manchester Museum and Whitworth Hall, where over forty challenging quests await... and that's just the tip of the proverbial iceberg.
Phew.
Various venues – check the website.
ANECHOIC CHAMBER | Friday 30 October
After all that excitement, it's time to wind down; and where better to do that than one of the quietest places in the world? In today's frenetic society, silence really is golden so take this rare opportunity to experience it.
Noise is also explored at Quarry Bank Mill on Sunday 1 November; listen as sounds of past and present resonate through one of the region's most popular National Trust properties.
Newton Building, University of Salford, M5 4WT, various times (£3, including an acoustic demonstration).
Manchester Science Festival takes place from 22 October to 1 November. More info @McrSciFest