MANCHESTER'S cultural hotspots will light up the night on Thursday 12 May for the city's After Hours festival. The event is part of the countrywide initiative Museums At Night: Culture24's bi-annual celebration of arts and heritage, which sees museums, galleries and historic spaces throughout the UK throw open their doors for a series of unique nocturnal adventures. Visitors are promised a strange mixology of cultural combos, odd couplings and unexpected partnerships. Here's our pick of what's on:
Common Bar isn't the most obvious place you'd expect to hear a classical performance...
D'Arts Festival
Hit the cultural bulls eye with this unusual pairing, in which darts teams aim at boards mounted on original pieces of art - challenging divisive preconceptions about the value of art in society. There will also be music, drinks and pub-themed games throughout the gallery. More here.
The Whitworth, University of Manchester, Oxford Road (7-11pm; free for spectators, £20 for darts teams to enter).
After Hours: Climate Control
There's more to climate change than confusing statistics and complicated diagrams. In real life terms, global warming means animals - from polar bears to tropical frogs - are losing their habitats, with one in six at risk of extinction. Join the debate with this new exhibition, in which visitors are challenged to present their hopes for the future...and what it would take to make them a reality.
Manchester Museum, Oxford Road, M13 9PL (6-9pm; free).
Bad Uncle's TV Party
Join music presenter Bad Uncle for a foray into the weird and wonderful world of children's television: presenting the lowest form of entertainment in a place of high learning. Expect bizarre, frequently overlooked, clips and shows aplenty.
Performance space 2&3, Central Library, St Peters Square, M2 5PD (5.30-7.30pm; free).
After Hours: SEESAW presents an interactive, live drawing event at Manchester Museum
Explore the relationship between sound and image with artist-led drawing sessions at the Living Worlds gallery. See your work projected in the dynamic space, surrounded by stuffed animals and the famous sperm whale skeleton, whilst enjoying performances scored by sound artist JC.
Manchester Museum, Oxford Road, M13 9PL (6.30-10pm - performances at 8 and 9.30; free).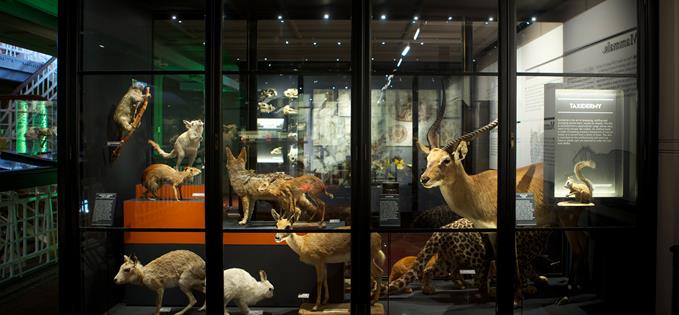 Living Worlds Gallery
Unit X
Take a look around this unconventional 'urban gallery,' in which 48,000 sq ft of office space has been transformed into a multimedia exhibition featuring some of the city's best emerging talent; including animators, artists, designers, photographers and filmmakers from Manchester School of Art.
London Scottish House, 24 Mount Street, M2 (6-9pm; free).
Physical at The Portico
Poet and Guardian First Book Award Winner Andrew McMillan teams up with contemporary dancer and choreographer Joshua Hubbard - who has worked with the likes of Years & Years, Rita Ora and Will Young - for an intimate performance of reading and dance inside this exquisite Georgian library.
The Portico Library, 57 Mosley Street, M2 3HY (6-9pm - performances at 6.15, 7.15 and 8.15pm; free).
Sounds from the Stores
Navigate uncharted social and political soundscapes as some of Manchester's most unique sound artists converge on the People's History Museum for a series of specially-commissioned pieces, inspired by the museum's wealth of archive material.
People's History Museum, Left Bank, M3 3ER (6-8pm; free).
Castlefield Food Festival
Castlefield Food Festival is back for a sensory feast comprising local food traders, celebrity chefs, masterclasses, critics' cook off and demos. What's more, Confidential is treating readers to a free pint at the market. Not bad old sticks are we?
Castlefield Bowl, Rice Street, M3 4JR (4-10pm; free entry).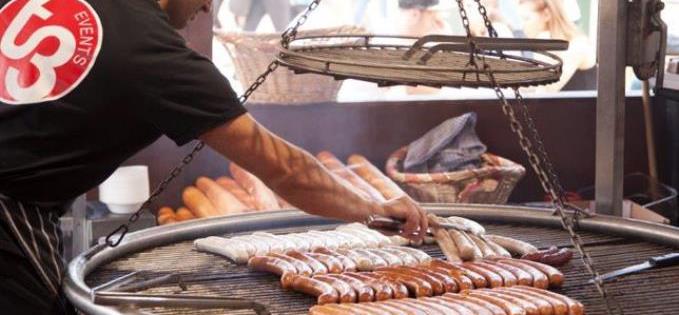 Castlefield Food Festival
Hey! Manchester steam train tour at the Museum of Science and Industry
All aboard for a musical tour onboard the world's oldest surviving passenger railway. MSIM's brand new train ride experience reveals the story of the railway in a whistle-stop tour, while Hey! Manchester's favourite acts give one-off acoustic performances on the station's historic platform.
Museum of Science and Industry, Liverpool Street, M3 4FP (6.30, 7.45 and 9pm - each performance lasts approx 45 minutes; tickets £3.50 at eventbrite.co.uk).
Neon Sonnets: John Rylands Library and RNCM light up the bard
See Shakespeare as you've never seen him before, courtesy of John Rylands and the Royal Northern College of Music - who celebrate the bard with light, music and movement in a series of original compositions inspired by the Library's Shakespeare collection.
John Rylands, 150 Deansgate, M3 3EH (performances at 6, 7 and 8pm; free).
Manchester Left Writers and Vocal Harum
Concerned about urban regeneration, Manchester Left Writers have been searching for increasingly uncommon parts of Manchester they think are 'free' space. See and hear their response as they present films, publications and live poetry, accompanied by songs from Vocal Harum.
Castlefield Gallery, Hewitt Street, M15 4GB (7.30-9pm; free).
Salford's Sarsaparilla Sounds
A trio of Salfordian creative institutions open their doors for an evening of live music and spoken word, curated by promoters Fat Out. Performances have been chosen to reflect each building's unique character and will take place at the Working Class Movement Library, Salford Museum & Art Gallery and The Crescent.
Various; free.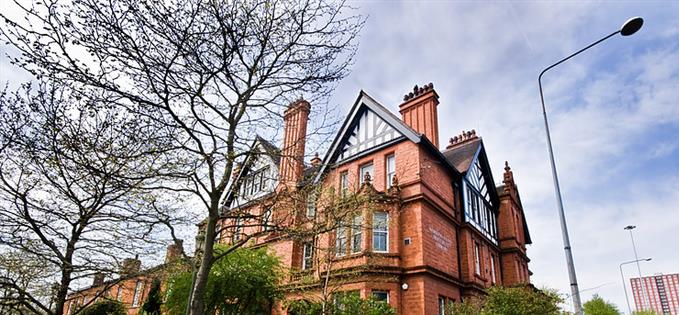 Working Class Movement Library
Voices of the City
One of Manchester's most popular live literature nights, Bad Language, has commissioned new and established writers to create a series of short stories and poems inspired by archival footage of Manchester from the collections at North West Film Archive and images from Manchester City Council. The night will see new writing presented alongside curated archive images and footage.
Manchester Jewish Museum, 190 Cheetham Hill, M8 8LW (doors 8.15pm - performances 9-10.45pm; tickets £5 from quaytickets.com).
Poetry Night at Chethams
Chethams hosts an evening of spoken word poetry, live music, performance and creative workshops - contrasted with a new exhibition of nineteenth century poetry. How better to experience the UK's oldest public library?
Chetham's Library, Long Millgate, M3 1SB (7-10pm; free).
The China Connection
CFCCA present public entries to #TheChinaConnection competition, a selection of images that reflect Chinese culture in Manchester in response to Stanley Chow's inStanGram. Also at the centre, don't miss The Photographic Grid, a joint project between Redeye and The Grid Project for which amateurs and professionals alike are invited to help create a photographic map of the city. Get involved at #MAHGRID16.
Centre for Chinese Contemporary Art, Market Buildings, 13 Thomas Street, M4 1EU (6-8pm; free).
International Photobooth Convention
Returning to the UK for the first time in nearly a decade, The International Photobooth Convention 2016 will take place at NQ institution Fred Aldous. Led by photobooth artists Mr Mixup and Kate Tyler, along with the venue's Ali Gunn, the event will be a celebration of analogue booths through workshops, discussion, exhibition and film; including mugshots, three-minute live portraits and the legendary Freds at Night Risograph zine workshop. More info here.
Fred Aldous, 37 Lever Street, M1 1LW (6-8.30pm; free).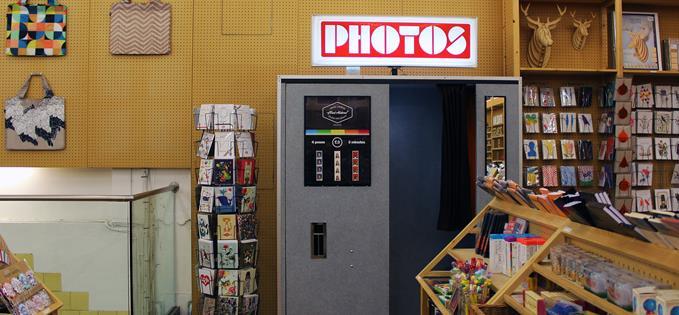 Fred Aldous photo booth
After Hours: Behind Closed Doors
Musician Avital Raz performs a new piece inspired by Verity Howard's Behind Closed Door, who won MCDC's Graduate award with her contemplative ceramics. Expect a thought-provoking performance connecting Avital's unnerving musical style with Howard's ability to capture lives in a snapshot.
Manchester Craft & Design Centre, 17 Oak Street, M4 5JD (6-8pm - performances at 6.30 and 7.30pm; free).
Manchester Camerata at Common
Common Bar isn't the most obvious place you'd expect to hear a classical performance but, then again, Camerata isn't your typical orchestra - the Times called it' Britain's most adventurous'. The talented ensemble takes over Common; with two live intimate performances from musicians Caroline Pether & Hannah Roberts alongside a curated soundtrack spanning Steve Reich to Bach.
Common, 39-41 Edge Street, M4 1HW (6-10pm - performances at 6.30 & 8pm; free entry).
Jessop & Williamson present a Night in the Life of Christopher Credence
Join future musicians Jessop & Williamson for an immersive and intimate evening of pleasure and pain, sadness and hope, willingness and reluctance. Through live performance, experience one man's hopes and dreams - surrounded by Oklahoma's bright pink flamingos and zany household knick-knacks.
Oklahoma, 74-76 High Street, M4 1ES (8, 8.50 & 9.40pm - performances last approx 30 minutes; free).
Bebop, Beats & Bass
Waltz down to Walrus for a lively fusion of bebop, jazz and bass in the venue's basement. Local musicians and artists come together for a whistle-stop musical journey; from 1930's jazz and swing through to Neo Soul and hip hop.
Walrus, 78-88 High Street, M4 1ES (9pm-late; free).
Manchester After Hours is part of Museums at Night and takes place on Thursday 12 May. More info at www.manchesterafterhours.co.uk
Powered by