Where is it?
Lomography Gallery Store Manchester, 20 Oldham Street, Manchester, M1 1JN
Tel: 0161 228 2360 www.lomography.com
History:
Nestled in the heart of Manchester's Northern Quarter, this specialised photography shop is the third of its kind in the UK and one of almost 40 scattered around the world. It was opened last December and has been quietly unleashing its own brand of creativity ever since.
If you're a fan of Instagram or any such app, or just plain fed-up of the click-to-delete nature of digital photography, then a visit to Lomography is an eye-opening must.
Lomography, a brand and art-form which this year celebrates its 20th year, was founded not as a shop but as a movement by two free-thinking Viennese students, Matthias Fiegl and Wolfgang Stranzinger, who were bored of the constraints of mainstream photography.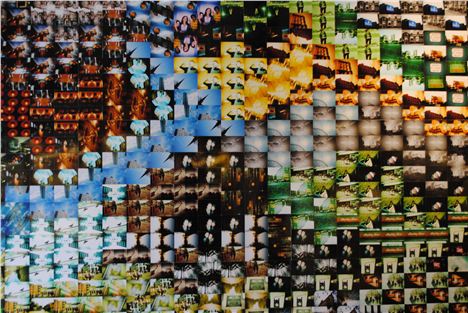 Their philosophy is outlined in their 'Ten Golden Rules' approach - number one being 'Take your camera everywhere you go' and number ten being 'Don't worry about any rules'- and it was this seemingly laissez faire approach to photography which led to the creation of the bold, artistic and experimental style we know today as Lomography.
Since its roots as a community-based phenomenon, Lomography (taking its name from the art-form), has exploded with shops, a magazine and a passionate and devoted online community.
What do they sell?
If it's digital wizadry you're after then walk on dear sir... Lomography is all about film, film and, you guessed it, more film. The shop sells a wide variety of (non-digital) cameras ranging in price from £29-£379 and offers services such as film development, scans and prints, with prices for development starting at £8 and £10 for 35 and 120 films.
If you're considering venturing into film photography a good model to start with is the Diana, advises Assistant Manager David. It comes in a variety of colours and packages and prices range from £39-£79 with the gorgeous limited edition gold Diana coming in at £99.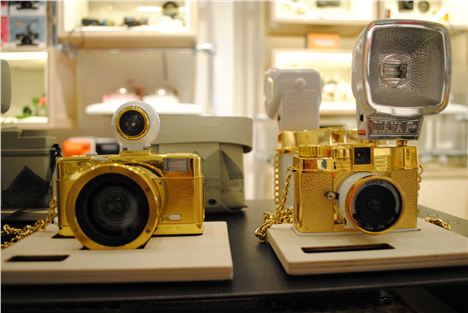 Each camera comes with a comprehensive guide but the store also provides weekly workshops for between £10-£15 for those keen to familiarise themselves with the inner workings and capabilities of Lomography's various cameras. Each workshop includes a presentation, loan of a camera for the day, a picture-taking tour around the local vicinity and 10 per cent off processing. Excellent value if you are the new approaching the old.
Who shops there?
Having grown in popularity in recent years, film photography is not just for fashion-focused hipsters, as David was keen to point out: "We cater to all sorts of people from all walks of life. Many people coming in are just rediscovering film photography after becoming bored of digital photography and an equal number of younger people are coming in having grown up with digital and knowing nothing of film photography at all. We truly are an everyman brand."
According to David their clientele is diverse and their many celebrity followers were not coerced into slinging a camera over their shoulders - they have all been papped using the cameras of their own volition. These celebrities are acknowledged on their website as 'Lomo Amigos' and include Lord Of The Rings star Elijah Wood.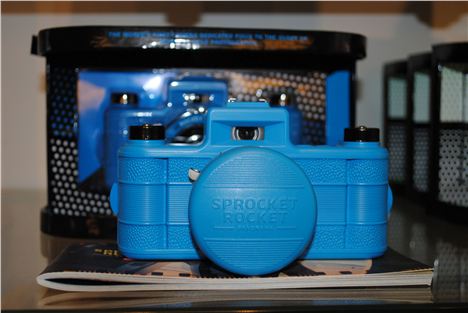 Why go there?
Walking into Lomography is like stepping back in time. Bright, bold colours rule the roost with La Sardina Beach editions - each one unique and handmade with cloth cut from deck-chair fabric - forming the main focus of the shop floor. (see picture)
FIlm photography appeals to the more inquisitive and creative side of people, argues David: "Using film is very different from using digital. It's very selective and forces you to be more creative, which is nice. I also like the whole process of sending your film off and not knowing what you're going to get back fantastic."
If you're a fan of Instagram or any such app, or just plain fed-up of the click-to-delete nature of digital photography, then a visit to Lomography is an eye-opening must.
Future:
David could not divulge any future plans - tantalisingly labelling them as 'top-secret', but does advise anyone interested in Lomography to log on to their website for news and any new-release information. It's also worth noting that becoming a member of their online community and taking part in competitions has its rewards. Each time you enter a competition you earn points which can then be used in their online store. And they're not stingy with them either. Each point is worth £1 and the site regularly gives away points to members as a thank you for being part of their world.
So what's stopping you? Go ahead and step back to the future...