BRITISH high-street label, Jigsaw, re-launched their menswear collection last night with a fashion show at shop in the Triangle Shopping Centre, Manchester. You can read a full review of Jigsaw's menswear department here.
Launching in support of the breast cancer prevention charity, Genesis UK, the evening showcased the new Jigsaw menswear collection on a stylish catwalk.
The show provided Manchester style seekers with the opportunity to catch a glimpse of Jigsaw's first menswear range since 1999.
Peter Fleming, a breast cancer survivor and freelance catwalk model for the evening, was on hand to cut the ribbon and officially open the new menswear department.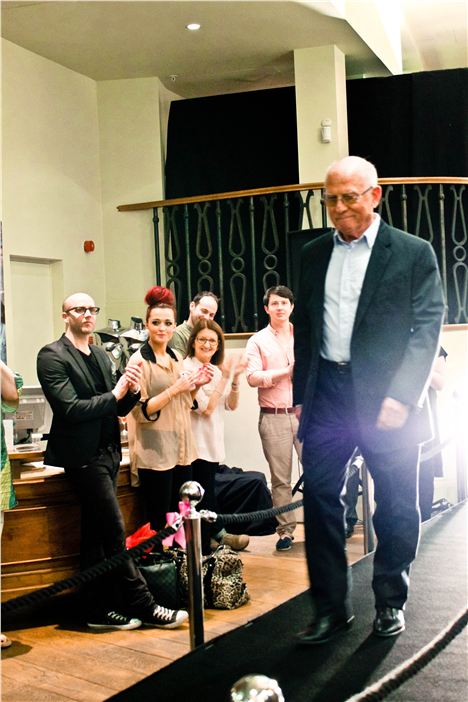 Peter Fleming on the catwalk
Upstairs the party featured charity blackjack, wine tasting, plenty of local ale provided by Dunham Massey brewery, and tasty grub from Salvi's Mozzarella Bar.
Behind the collection is design director Frances Walker, who has created pieces inspired by personal style, with a focus on simple, modern elegance and quality fabrics. Unfortunately Frances was unable to attend, but passed on her message to Manchester's most stylish.
Currently, one in ten women and one in 1000 men will develop breast cancer at some point during their lives. The Genesis Breast Cancer Prevention Appeal is the only charity in the UK entirely dedicated to the prevention of breast cancer.
For more infomation about Genesis Uk, visit genesisuk.org. You can also visit thetriangle.co.uk to find out more about their own stores, services and eateries available at the centre.
Photography by Toni Banks