Where is it?
Jenny Jones Jewellery Ltd, 10 Royal Exchange Arcade, Manchester, M2 7EA
Tel: 0161 839 0102, www.jennyjonesjewellery.com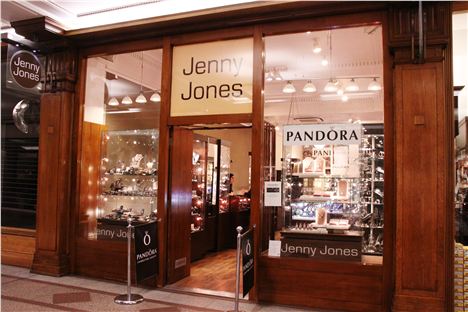 Jenny Jones, Manchester
History:
Jenny Jones, is an independent jewellery shop in Manchester's Royal Exchange Arcade. The business has been going for 35 years, with the majority of time spent in various locations of the Royal Exchange from the old vintage basement up to ground floor level and now at their current location in the centre of the arcade.
Roy and Monica Snook started the business in 1977 and today the founder's daughter, Sara Usher, runs the shop while her father Roy continues to source the vast range of vintage pieces from everywhere from Wales to France and beyond.
And so begs the question, who is Jenny Jones? Well, she's basically a representation of Roy Snook's heritage and humour, according to daughter Sara.
She said: "My dad's Welsh and so he chose a typically Welsh name. I get called Jenny all the time. I've always worked in the business alongside my dad and I trained to be a jewellery designer. I've worked full time in the business for 15 years and I've been running the business for about the last 5 years. It's changed a lot over the years. We've always had antiques but we've noticed that more young people are after vintage these days and the silver collection has grown too."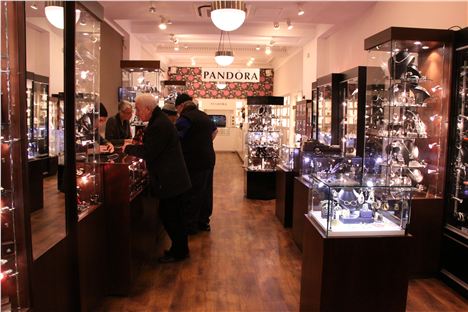 What do they sell?
Jenny Jones is best known for the vast range of vintage pieces of jewellery and their selections of new jewellery set with diamonds and coloured stones. You only have to be rushing through the Royal Exchange on your lunch break to get held up by the glistening window display, packed full of the most unusual and inspiring rings from the as early as the 1800s.
And it's not just the jewellery either. Jenny Jones presents their carefully sourced pieces in their original antique boxes where possible or otherwise in their own cute retro trinket boxes. Prices start from as little as £10 for a pair of earrings.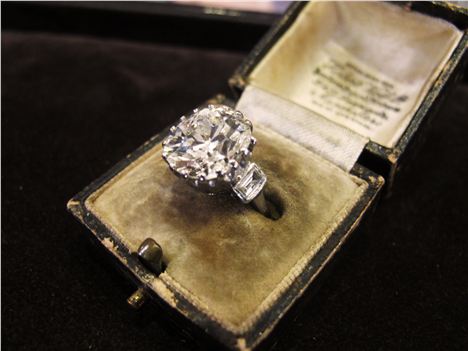 1920s Art Deco Ring at Jenny Jones, Manchester
Modern jewellery designs come by the way of the jewellery power house that is Pandora, situated in its own section at the back of the shop.
Sara said: "Every aspect of the jewellery trade has been affected by Pandora. Unless you're in the jewellery trade you don't realise the affect it's had. It's massive. No one's known anything like it. Men love it because it's easy to buy for whilst still being sentimental."
Other less commercial, modern jewellery brands include Unique, a tasteful range of silver jewellery from Germany and Amrapali, a collection of gold plated silver, handmade in India which you can't get anywhere else apart from Harrods in London.
"We've got the very earrings Shakira wore" said Sara. "We source these jewellery brands by going to trade shows and finding things nowhere else has. It's priced quite reasonably at around £50."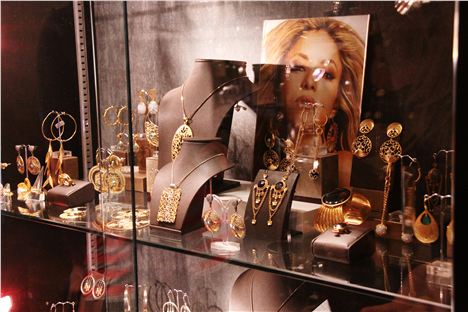 Unique at Jenny Jones, Manchester
Who shops there?
The Royal Exchange is home to several jewellers, but what sets Jenny Jones apart is the wealth of vintage finds from around the world. Vintage jewellery shopping has become big business of late, it's just a case of knowing where to find it and for that, Roy's your man.
"My dad travels the country to find these things because they don't just walk in" said Sara. "And for those who can't find what they're looking for, we do make our own jewellery too from our two workshops.
"Very often people see a design of a ring that's not in their budget, so we remake it to their budget. Or they might see a design somewhere else or have a design idea of their own."
The shop has also caught the eye of the wardrobe department of local soap opera, Coronation Street as well as visiting theatre productions such as Vampirette, who have been known to use their jewellery. Coronation Street actress Katherine Kelly also borrowed jewellery to wear for the Royal Wedding of Zara Phillips.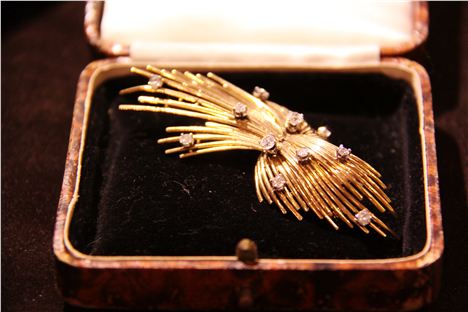 A vintage brooch, at Jenny Jones Manchester
Why go there?
Like stepping into a giant jewellery box, you'll half expect to find a ballerina pirouetting in the middle of the shop. There are hundreds of rings, necklaces, brooches, charms, earrings and more, all on display for you to see, feel and try. Unlike many other jewellers in the city, Jenny Jones want you to experience their shop at your own leisure.
Sara said: "We have a different approach. We have open doors. You never know what people want to spend and we don't want to put people off or be intimidating.  We want people to come in as there's much more on the inside that you can't see from the outside. As jewellers, you just have to be careful and stay well staffed.
"There are fashions in jewellery and Art Deco is really fashionable at the moment, but you have to be so careful especially if you're looking for something original. Copies are often in 14 carat gold whereas originals are often in platinum but it's not always just that simple. The well-made new rings are often excellent representations of the Art Deco style but usually made in 18 carat gold."
Alternatively, if you'd rather have your own designs brought to life, Jenny Jones are open to all sorts of ideas. "We have a deco style ruby ring at the moment in the style of Martine McClutcheon's engagement ring" said Sara.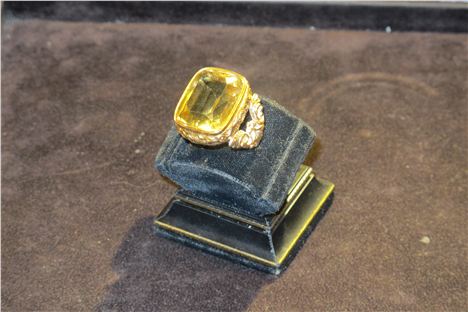 Victoriana (late 1800s), citrine ring £680 at Jenny Jones Manchester
Future:
Sara talked with a lifelong passion when showing us the glittering array in the display cabinets. We didn't want to leave.
"Look at this amazing rough cut diamond ring. It's £2,650 and it's something you'll never see again. The ring has been made around the stone" she said, eyes twinkling at the diamonds.
The next 35 years are going to be just as exciting for this staunch independent.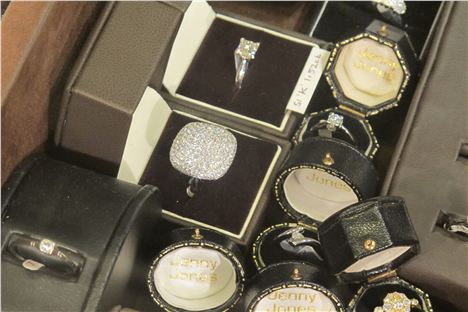 Jenny Jones own designs