BRITISH brand, Irresistible Lingerie, will celebrate its fifth anniversary in style, with a party to raise funds for the North West Cancer Research Fund.
Taking place at Bohemia in Castlefield, on Thursday 27 September, champagne and cupcakes will be on offer as models take to the catwalk to show off the latest lingerie trends.
Claire Bradbury, Irresistible Lingerie's Founder and Creative Director said: "We want to mark our fifth anniversary with a glamorous party that matches the luxurious brand."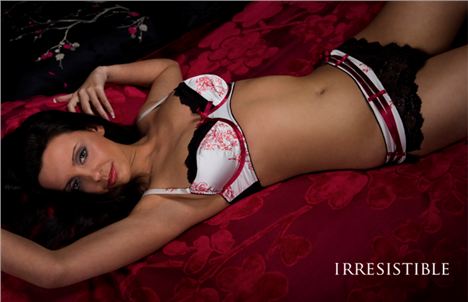 In just a few years Irresistible Lingerie has grown into an international business, with luxury lingerie boutiques across the UK and worldwide stocking its latest collections, including the popular Oriental Blossom and Midnight Garden ranges.
North West Cancer Research Fund provides funding to support essential cancer research here in the North West of England and Wales. One of the oldest independent charities in the North West, NWCRF funds research at universities in Liverpool, Lancaster and Bangor.
The event on Thursday 27 September is from 7.30pm - 11pm at Bohemia Bar in Castlefield, Arch 8-9 Catalan Square, Manchester M3 4RU. Tickets cost £2 and must be bought in advance. All the money will be donated to NWCRF.
Please visit www.irresistible-lingerie-boutique.com