A £9,500 Jimmy Choo bag encrusted with 11,000 Swarovski crystals sounds like a pretty beautiful piece of arm candy, right? Well, maybe not when the bag resembles a Teletubby toy.
That's right, the bigwigs at Jimmy Choo have come up with this designer clutch bag and it has been described as the 'ultimate artistic expression.' Hmmm, not sure we'd go as far as saying 'artistic'. Downright strange, yes.
There are only 14 of these bizarre bags, named 'Angel', available across the world and unsurprisingly, women are not pulling each other's hair out over getting their hands on one of them.
No matter how many Swarovski crystals adorn this accessory, we just can't be distracted from the thought of a 3D children's favourite hanging from our shoulder.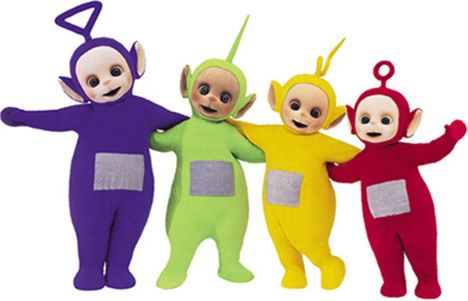 Teletubbies
If you do however want to have your own piece of expensive childhood fun on your arm then you can purchase one of the bags here. Could this possibly be the craziest Christmas present ever?
Follow Rebecca on Twitter @Bexxie1306