Okay, so it's not real. Booooo.
But if branding condoms is good enough for JLS, it's certainly good enough for designer power houses Louis Vuitton and Chanel.
The Louis Vuitton condom spoof image went viral in the Twittersphere earlier this year, with the LV emblazoned rubber tagged as costing $68 each. Ouch.
Another spoof condom followed, this time by Chanel and with the slogan 'keep it classy'.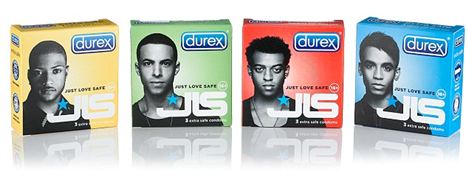 Jls Weren't Ashamed To Brand Their Own Range Of Condoms
Georgia Republic architect Irakli Kiziria was the culprit of the Louis Vuitton hoax who according to the Telegraph, collaborated with Design Provocation to create the condoms for World AIDS Day in December.
A spokesman for Louis Vuitton declined to comment of course. Apparently condom couture is so last season.