IT all began with The Matrix.
Warner Bros were at the forefront of cinematography back in 1999 with their 'bullet time' visual effect used on Keanu Reeves as his character Neo dodged bullets in a near-motionless sequence. We were all mesmerised.
Forget craning your neck in changing room mirrors, if you really want to see what your outfit looks like this is where you need to head.
Over a decade later, and this technique is being used for far more than just multi-million dollar blockbuster action movies. Yes, some genius realised its potential for solving the old 'does my bum look big in this' dilemma. And so the Fashion Cam 360º was born.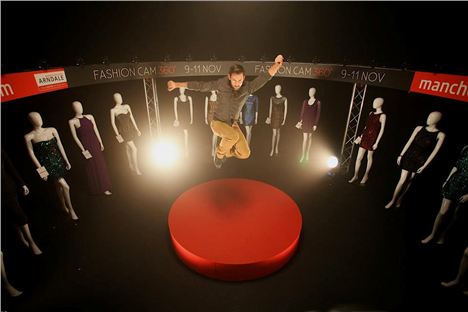 Fashion Cam 360
The six foot trussing structure incorporates 32 computer-controlled Canon cameras which shoot simultaneously creating a freeze-frame effect. The image process merges all the footage together into a 10 second video showing the 360º rotation. Up until now, it's only really been used to its full potential at big fashion premieres such as the Oscars and the Grammys. But from 9-11 November, Fashion Cam 360º will make its UK debut at none other than Manchester Arndale.
Uploaded in seconds, shoppers in the centre will be able to see themselves as never before in a short video. Forget craning your neck in changing room mirrors, if you really want to see what your outfit looks like this is where you need to head.
Give us a twirl, strike a pose, play with props, move like The Matrix, jump in the air, or even whip your hair - as I did in the video below. It's a lot of fun and definitely one to show future grandchildren in a photo album. Facebook photo album that is.
Sue Boor, marketing director for Manchester Arndale said: "We wanted to bring a bit of star-quality to the high street like never before and when we saw this camera rig we instantly knew it would be an innovative way for us to show off our great array of fabulous party dresses from retailers here at the centre. Not only can women see their fashion full circle, but friends can have lots of fun together creating a party moment and freeze-framing themselves in time.
"We are certain there will be a real buzz online as people start to share their videos on Facebook and Twitter and on our wall of fame on our website. The event is expected to be very popular and we will also have models on the Fashion Cam 360º wearing a variety of party dress styles to help give shoppers inspiration ahead of the start of party season."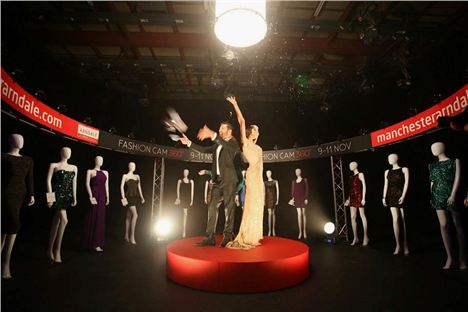 Fashion Cam 360
The Fashion Cam 360º experience costs just £2 per person a go, with all proceeds going to one of Manchester Arndale's nominated children's charity Wood Street Mission. This local Manchester charity donates clothes and toys to children living in poverty across the city whose family can't afford to keep them warm this winter.
For more details on Fashion Cam 360º please click here
Follow Lynda on Twitter @lyndamoyo