THIRTY years ago, the Hacienda opened it's doors to Manchester. Now, sportswear brand Ellesse have joined in with the anniversary celebrations with the launch of a limited edition polo shirt.
The bespoke design is meant to commemorate three decades of the legendary nightclub and has been inspired by the 'spirit and history of The Hacienda.' It is available exclusively from Harvey Nichols for an astronomical sum of £95.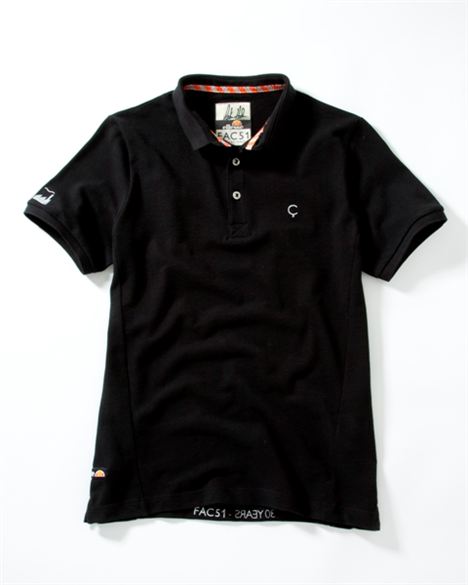 Ellesse Hacienda collaboration available exclusively at Harvey Nichols for £95
Peter Hook, Graeme Park, Ange Matthews, and Anton Razak were on hand at Harvey Nichols to share their experiences in a live Q&A chaired by John Robb.
The panel casually chatted about their Hacienda memories and how they got involved with the world-famous club.
Peter Hook, who along with his New Order band mates famously lost millions of pounds in the project, said: "My accountant tells me that if I'm making money then I shouldn't worry about the losses we made from the 'Hac'."
Hooky also did his best to convey the influence Ellesse had over the Manchester fashion scene, although he was only able to address his audience in the past tense.
Graeme Park, who DJd at the Hacienda throughout the glory years, said: "I missed the last night at the 'Hac' believe it or not, but I finally get to play the last song when we have the real last night this week."
On being asked if they would go back and change anything about the Hacienda and the way it was run, the pair were dismissive.
Graeme Park said: "I wouldn't change a thing. It grew organically, that was the beauty of it. But like any organic thing, it had to die."
Peter Hook said: "I'd have one more 89' night."
Alongside the limited edition product launch, both Peter Hook and Graeme Park hosted live DJ sets during the event.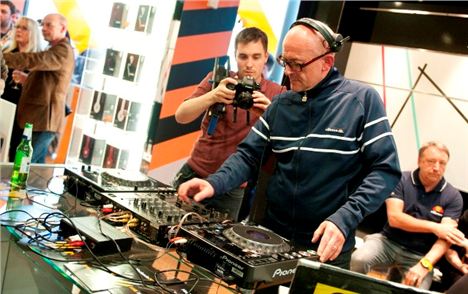 Graeme Park DJ'ing at Harvey Nichols
You can follow David on Twitter @DavidPMcCourt
Photography by Photolink