FASHION designer and boutique owner, Alex Cristopher, could be held partly responsible for the trend that saw muscle men of the north proudly expose their pectoral assets to the world in extreme plunge v–neck t-shirts and shredded vests bearing their 'cut lats'.
"The Alex Cristopher line is for the man who wants to look a bit different, cool, maybe goes to the gym; someone who likes to take care in their appearance. You might want to say pretty boy, I don't know," laughed Cristopher.
Think asymmetry, Vivienne Westwood's decadent 90s punk wear, drop-crotch trousers and man cleavage.
The Yorkshire native launched unisex boutique, Each To Their Own, in Sheffield in 2005; later expanding to Leeds, Rotherham and opening a flagship store within Barton Arcade, Deansgate, Manchester. The boutique solely houses northern independent brands as well as Cristopher's own line, Alex Christopher, with a focus on alternative and provocative clothing based on his individual style.
Think asymmetry, Vivienne Westwood's decadent 90s punk wear, drop-crotch trousers and man cleavage.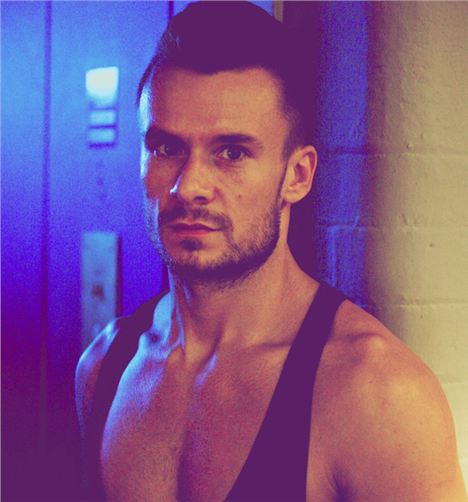 Alex Christopher
With such a niche market catering to 'pretty boys' and exhibitionists, does that mean wallflowers and the shy retiring types need not venture to the store?
"I would say that you've got to be confident to wear these clothes. They stand out. You'll have to be quite adventurous." said Cristopher.  "I take something simple, like a t-shirt, and add a twist. Yet I do a lot of smart tailoring and suiting. The Alex Christopher brand is diverse."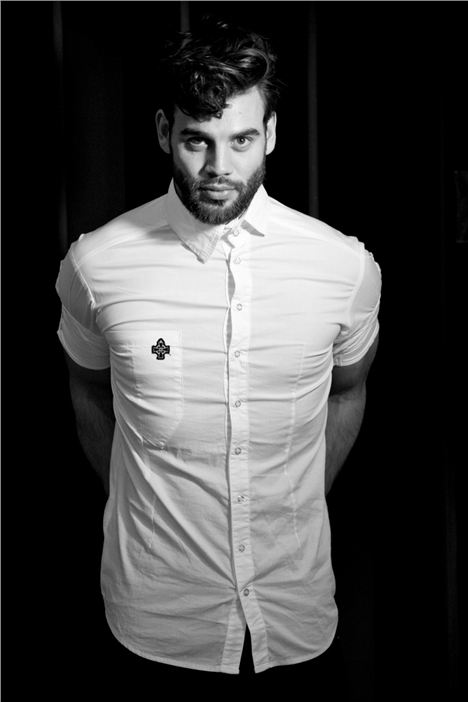 Each To Their Own
As the boutique name would suggest, Each To Their Own is a store aware that its style will not fit everyone's taste.  In the best way, Cristopher is self-assured in that respect, confident with his brave designs, business and the overall attitude of the brand.
"I coined the term 'nightlife couture' to describe the line," he said.
Cristopher explained:  "It's what you'd wear to the Warehouse Project. The brand is closely linked to Ibiza and the clubbing scene, house music, dance music. That sort of thing."
It's no surprise then that a brand that targets club-goers would opt  to collaborate with the prolific party-animal, James Tindale of MTV reality show, Geordie Shore. Known for his 'comb over', perma-tan, pumped up chest and 'getting mortal' he embodies the northern pretty boy that would rock a barely-there vest.
Together they've created a gym wear brand, named 'God's Gift' launched in December within the Manchester store.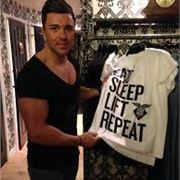 God's GiftIt features T-Shirts with slogans such as 'Live to Lift, Lift to Live' and 'Eat, Sleep, Lift, Repeat.'
Pretty boy mantras, perhaps?
Speaking on the launch, Tindale assured that the name 'God's Gift' was just a bit of "tongue and cheek" and not personally what he thinks of himself. Even so, the line is for the man who aims to achieve a Greek God physique.
Cristopher said: "James has been wearing my stuff for years and I wanted to do something that wouldn't conflict with the Alex Christopher brand."
"James is very heavily into his gym and there's not really any brands out there that are catering for that modern gym guy.
These guys won't go to the gym and get really sweaty and horrible - That's not always the case. You've got guys that will lift a few weights and go to meet their mates or go to Nandos afterwards. It's gym wear and casual wear. "
Love to lift?
It's a lifestyle only those who have made the gym part of their daily routine would identify with.
Yet, what's pretty evident is Cristopher's love for the design process.  He sources materials from Yorkshire based factories and has resisted going to China to mass produce his clothes. He wants to remain a unique and reputable northern clothing brand. A difficult feat when independent labels and brands are resorting to carbon copy clothing to stay afloat.
Is there ever a temptation just to do what everyone else is doing?
"When I'm designing it tears at my heartstrings a little bit. I do sometimes have to design pieces that are a little bit commercial, just to make money and to fit in with what everyone else is doing. You need to balance some of your more 'out there' pieces with a couple of commercial pieces.  Be creative and survive."
With four successful stores across the north and a thriving online presence, Alex hopes to venture down south by 2015. Although there is question whether southerners will embrace Cristopher's look.
"It's definitely a northern thing more than a southern thing. London may have not been exposed to it. It's a style I've developed over years and have not really taken over to the south yet."
"Maybe they just need to see it."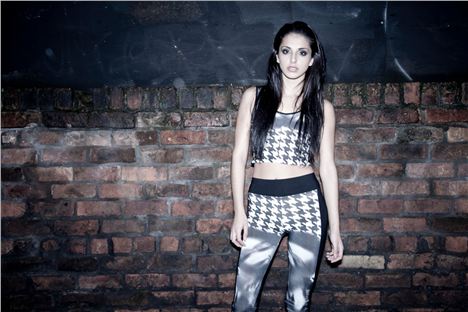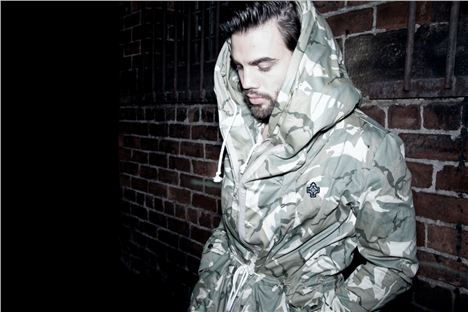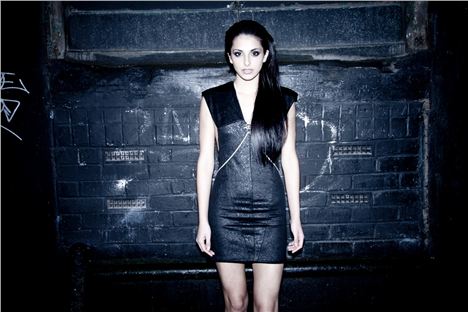 7 Barton Arcade 
Deansgate
Manchester
M3 2BB
Mon to Sat 10am - 6pm Sun 11am - 5pm
Follow @LOreal_b on Twitter.