MANCHESTER's summer garden festival, Dig the City, returns with an eclectic mix of food, flowers and fashion on Friday 31 July until Thursday 6 August.
Whether you're green fingered or not, our top picks will ensure you make the most of it.
The seven day festival, sponsored by NCP, will transform the city centre into a network of living, green streets from Market Street, New Cathedral Street, St Ann's Square, King Street and Greengate Square.
SEE THE FULL SCHEDULE OF EVENTS HERE
Whether you're green fingered or not, our top picks will ensure you make the most of it.
DIG FOR FASHION | Saturday 1 August
New Cathedral Street (1 pm), King Street (3pm and 5pm)
A clever pop-up initiative showcasing the best summer styles, Dig for Fashion's portable catwalk will let spectators see a runway unfold in just minutes from labelled vans. Keep your eyes peeled because this is a sight you certainly don't see every day, and probably won't see again. From models to makeup artists, divas to designers, what really goes on behind the catwalk scenes will be a mystery no longer.
Part of the One Big Shopping Weekend, which will see discounts galore on all the best brands plus plenty of in-store events, this is a must for fashionistas.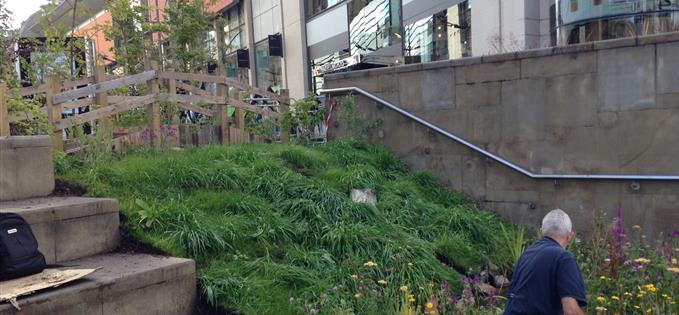 Dig the City 2015, Exchange Square
DIG THE CITY DISCO: 1920s SPEAKEASY PARTY | Saturday 1 August
Festival Den, St Ann's Square (1pm and 3pm)
A 1920s themed shindig, Dig the City Disco promises to recreate this definitive era through a night of swing, cocktails and dancing. Pull on your flapper frocks and striped suits, then get your groove on to local band 52 Skidoo. Who needs Mr Gatsby when you can party on in Manchester?
DIG THE CITY MENU AT HARD ROCK CAFE | Monday 3 – Thursday 6
Hard Rock Cafe, The Printworks, Exchange Street, M4 2BS ( 1pm and 3pm)
Did you know The Printworks' rooftop hosts hens, a bee yard and a beetle hotel? We didn't either but it certainly sounds intriguing. Dig the City has teamed with the Manchester icon and Hard Rock Cafe to offer a unique wining and dining experience in this unconventional space, winner of the Biodiversity Hot Spot award and an important oasis for plants and wildlife alike. Costing £25, the special festival menu includes an exclusive garden tour, two set courses and an alcoholic beverage. The cafe will also be offering summer-themed cocktails.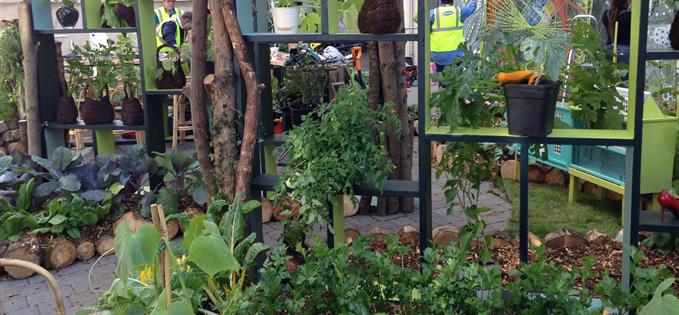 Dig The City 2015
ASHTON HYDROPONICS AND AUTOPOT – HYDROPONICS GARDEN | Friday 31 July – Thursday 6 August,
New Cathedral Street, M3 1BD (10am-6pm)
With events like Dig the City Disco providing a blast to the past, this event forms an interesting contrast in giving a glimpse of times to come. A unique garden where vegetables can thrive without soil will reveal the magic of hydroponics and give a visual insight into the future of farming.
WILD RUMPUS – RUN WILD CHILD | Thursday 6 August
Shopping District and Greengate Square, Corner of Chapel Street and Victoria Bridge Street (10am – 4pm)
The adults are covered, now here's one for the children. The brains behind Just So Festival round off the festival with a wealth of fun and games, culminating in a giant water fight. With treasure hunts, theatre and tunes, we dare the adults not to enjoy this one too.