MANCHESTER offers ample opportunity for romantic encounters. From bearded folk to gap-yah guys, the city centre is brimming with varied 'potentials' – just make sure you set off in the right direction for love.
one whiff of the word 'Kardashian' could send your lentil-loving date into meltdown mode...
Just as you wouldn't rock up at Selfridges with the intention of spending only £20 on a handbag, you wouldn't go scouting for a grime-loving gangster at the top of Cloud 23. There are unspoken rules, unofficial hotspots and general expectations in the different areas of the Manchester dating scene, so make sure you're looking in the right place for 'the one' you want.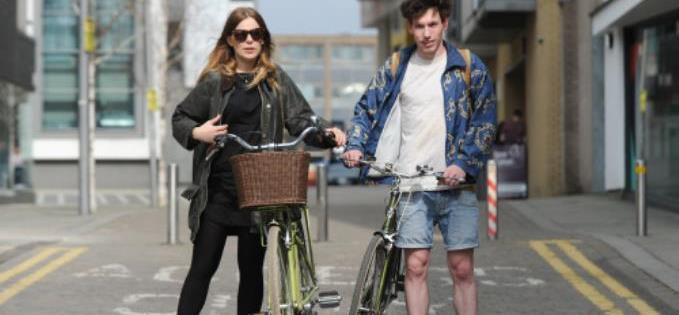 Make sure you're heading in the right direction to find the one you want (Photo : The Mancorialist)
THE NORTHERN QUARTER
If a simple glimpse of facial hair sends you weak at the knees, then brace yourself for an over-dose of hairy hotties in the Northern Quarter.

Beards, buns and retro regrowth, if hairy doesn't do it for you then don't hit up NQ. Whilst it's hard to say what a typical date would incur in this hipster hotspot (after all, everyone who frequents the area is defiantly different), there are tonnes of grungy bars where alternative folk thrive. Your bearded beauty may whisk you away to Hula Tikki bar to reminisce with him over the time he trekked around South America with five orphans strapped to his back. Or perhaps he'll share his philosophical views as you stuff yourselves with American-style grub served on a rustic block of wood in Kosmonaut. Whatever the venue, NQ's stripped back deco and exposed brickwork pairs beautifully with the obscure conversation you and your date are destined to have. Cast your average dating chat to the wind, as here simple questions about daily life just don't cut it. Get ready for romantic introductions cleverly disguised by the most random propositions – would you rather be attacked by one hundred ant-size horses or one horse-sized ant? (Careful now, your answer will tell him whether he wants to spend the rest of his life building a record collection with you or not). Lovers of popular culture also beware; one whiff of the word 'Kardashian' could send your lentil-loving date into meltdown mode. It's also best to steer clear of chart music whilst dating in the NQ, and whatever you do don't tell him that his obscure £6.50 draught beer tastes 'angin'.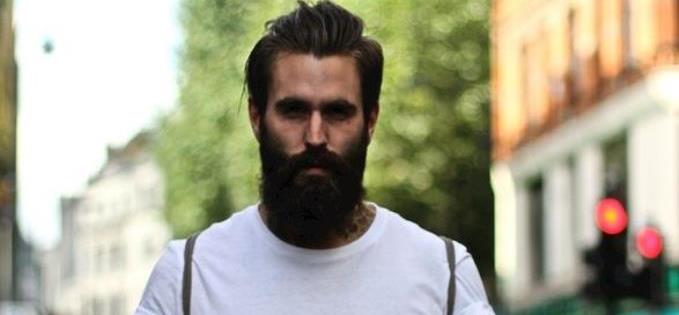 Northern Quarter man
DEANSGATE LOCKS
For those who love a more clean-shaven man, Deansgate Locks could be your new dating haven.
Here, glamourous looking girls can date guys with rival beauty regimes in a variety of bars on the budget spectrum. Whether he takes you for a sophisticated tipple at the height of the Hilton or a cheap and cheerful shot in Baa Bar, there's always one common denominator on this dating equation; alcohol. As the drinks flow, it's likely that so will your realisation that tattoos and the gym are popular passions on this dating scene. Relaxed conversations can be enjoyed with your date over a shisha pipe at Sugar Buddha, whilst they're abandoned completely over the blaring tunes of Vodka Revs. The lights are low and the music is loud, so you're likely to find yourself cuddling up with your date in a secluded booth in no time at all. Deansgate Locks can be the perfect location for love, and with the Metrolink stop literally right above your heads, who knows where the night will take you? Actually, your date probably does, and he may un-expectantly share this passion with you with those charming three little words: "Fancy a shag?"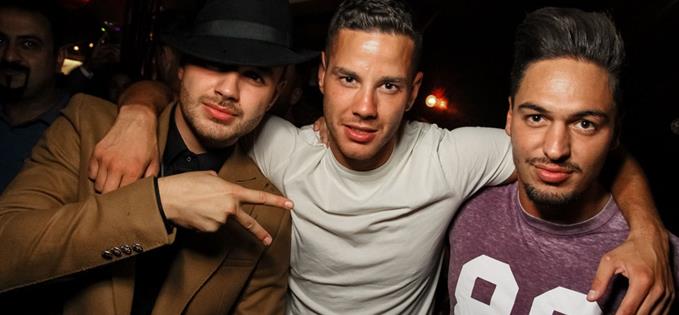 Sakura, Deansgate Locks crowd
SPINNINGFIELDS
If you spend your Monday evenings binging on Made In Chelsea and pretending that your Aldi prosecco is actually the real deal, then courting in Spinningfields may be more your cup of tea.
Come 5.30pm, this contemporary jungle is abundant with floppy-haired men in suits and chinos worthy of Hugh Grant himself, all spilling out of the nearby corporations for an over-priced drink in the sun. Here, daters can expect to be wined and dined in the extravagant Australasia, or soak up the successful city vibes in The Lawn Club. A seat outside in the sheltered area of Oast House makes for the perfect people watching position, just make sure your date doesn't catch you ogling the girl nearby who's flaunting a real Mulberry.
Whilst you might find conversations about work, success and five-year plans a bit too serious, the old-school chivalry that is likely to accompany your Spinningfields' date is undeniably charming. If you and your date really hit it off, then you may even be introduced to some of your dates' closest pals who happen to live just a stone-throw away; Oliver Sweeney and Emporio Armani. It's a long way from the Primark-clad hills of the Arndale, but hey, maybe you could get used to this?
Dapper man (Photo credit: The Mancorialist)
PICCADILLY GARDENS
Or maybe, just maybe, you're a hopeless romantic who's dreaming of that random encounter that sparks a true connection. If so, then basic & budget Piccadilly Gardens could be your place to be.
Bursting with a varied pool of dating potential that rivals the likes of app Plenty Of Fish, the hub of the city centre features any and every type out there. (Don't be put off by the suspiciously green smells exhibited by some of the more hippy-ish guys - or even embrace it, if that's your thing).
Yes, the big wheel has been heartbreakingly ripped from this iconic location, but there's still romance a-plenty in this urban metropolis. With the rows of popular eateries and chains, bus-routes that can take you anywhere and an abundance of shops just around the corner, the recently revamped centre places the buzz of Manchester on your doorstep. You may find yourself romantically entwined over spaghetti with your date in Bella Italia, or wondering how the best date of your life has ended up being over the 99p menu in Burger King. Or if you really want to get back to basics, you and your date can spend your time watching the world go by as you chill on the grass, accompanied by the faint trickle of the nearby fountains and unusual buskers. Call it cheap and cheerful or downright grimy, the focal point of the city centre does offer a whole host of dating potential. After all, you can't put a price on true love – right?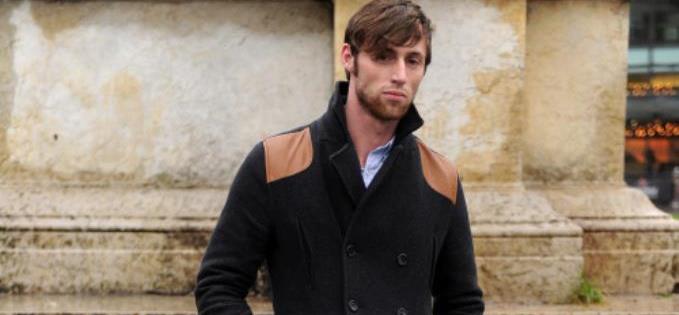 Hopeless romantic in Piccadilly Gardens (Photo credit: The Mancorialist)