NAIL art evolution has given us gels – the modern alternative to 80s acrylics, and Minx – snazzy stick on foils as seen on many a celebrity. From patterns to paints, when every creative channel has been exhausted the only way is up.
Ciate does take some getting used to though and like edible caviar, it's certainly an acquired taste.
Ciate caviar manicures, is just that – a new level of nail art taking designs three dimensional. Similar to those silver sugar balls used to decorate cakes, only a fraction of their already tiny size, the 3D look is created by sprinkling them straight onto wet Ciate nail varnish for a mottled effect.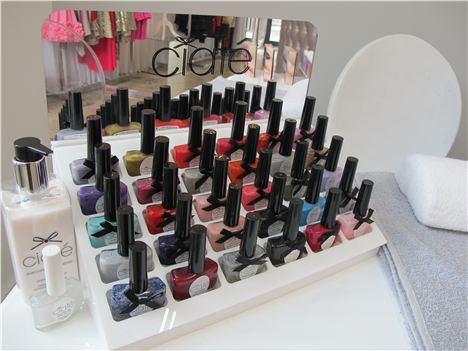 Ciate, at The Dolls House, Manchester
The Ciate range includes a wide selection of colours and The Dolls House – the new fashion and beauty destination in Manchester's Northern Quarter - has managed to snap them all up. Good job really, as the caviar manicure is a job for a professional's steady hand.
I went for the white which their in-house nail technician, Carly Molloy, informed me a bride had recently picked for her bridesmaids. Looking like a scattering of minute dainty pearls, I can definitely see the bridal appeal. Not to mention the fact the manicure costs £10 and dries much faster than a standard manicure.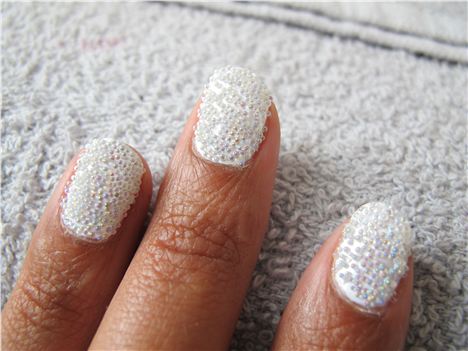 Lynda's Ciate Caviar Manicure at The Dolls House
After a quick file and shape, an initial coat of the colour matched Ciate nail polish was applied to the nails. There's nothing particularly different about Ciate nail polish and you could use another brand for the base if you wanted, however the finished look is more effective if the colour of the polish and the caviar balls match and Ciate has the exact matches.
Following the second coat of polish, Carly quickly sprinkled the Ciate caviar balls onto the wet polish and scooped any excess back into the bottle. It really is as simple as that, for what is a rather dramatic finished look.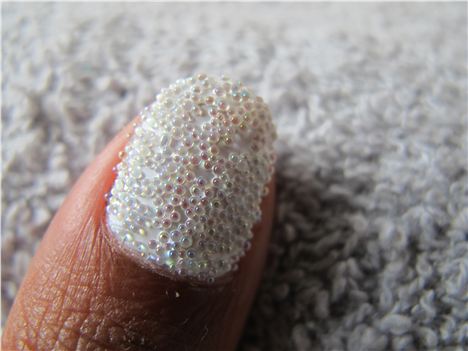 Close up of Lynda's Ciate Caviar Manicure
Ciate does take some getting used to though and like edible caviar, it's certainly an acquired taste. I found myself unable to stop feeling and fiddling with this new, rough texture on my nails and at times found it impractical. Choosing white was probably not the best decision either, or perhaps it was my decision to eat sticky BBQ chicken with my fingers a few hours later that was unwise. The balls are easily stained and after a couple of days can end up looking more like a rare tropical disease than the latest craze in nail art, particularly when a few start to ping off.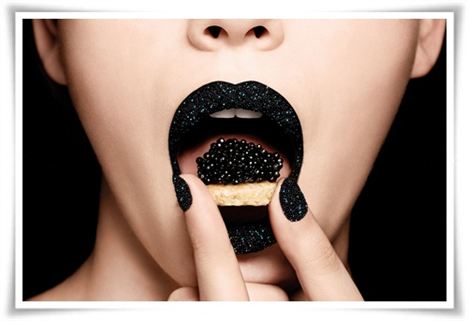 'Like edible caviar, Ciate is an acquired taste.'
But then again Ciate never claimed to be longlasting; this is a bit a fun, a look for a one night extravaganza and most of all, a craze. So enjoy it while it lasts.
Ciate manicures are available at The Dolls House, Tib Street, Manchester. Call 0161 8346003 for more information.