CHLOE GREEN, daughter of Sir Philip and heiress to her father's abundant Arcadia empire, has released her very own shoe line for, wait for it, Topshop.
Vertigo inducing heels, adorned with zips, buckles, glitter and more metallic shades than you can shake a stick at start for £115? Now that is an awful lot of money to look very, very cheap.
Quelle surprise.  CJG, (her self- anointed moniker and name of the line), unashamedly takes 'inspiration' from Christian Louboutin, the French shoe designer to the stars who adds a personal stamp to each pair of his towering heels with his signature red soles.
For Chloe, middle name Jade, hers are, funnily enough, green. In an industry such as design, where so many hard working and truly talented individuals will never even hope to work for a giant such as Topshop, let alone have a range under their own name, this endeavour seems to take the metaphorical biscuit.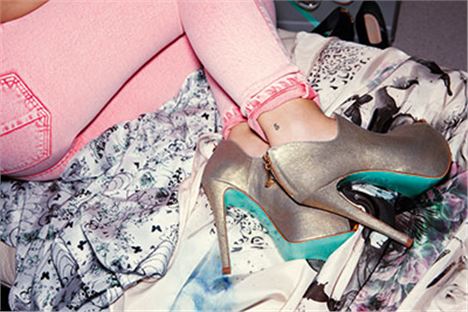 Shoes
The fierce nepotism of the creative industries is nothing new, of course.
Stella McCartney featured Naomi Campbell and Kate Moss in her 1995 Central St. Martins graduate show; friends won from the glittering social circle that is an inevitable by-product of being the offspring of a Beatle. McCartney has however, at least learned and earned her craft. Attendance at CSM (as the school is known to its staff and students) is fast, furious and unforgiving- Stella will have been thoroughly immersed in the process of designing and constructing garments, as well as the history of fashion. Additionally, her talent speaks for itself through her beautifully simple yet elegant collections, not to mention the length of her career.
Miss Green, conversely, has never stepped foot into design school. She does not even have an art A- level, having abandoned her studies before sitting the exams. Her father left school at fifteen, with no GCSE's, and it 'didn't do him any harm' she rationalises. Oh, Chloe. The sixties were a different time, higher education was the realm of the intellectual elite and those with drive and business acumen a plenty could certainly succeed with no need for any letters following their name.
This, however, is 2012. Originally shoe design would have been an art learned through an apprenticeship, and now, it is imparted in respected institutions who teach those with a natural flair for these things how  to do it properly.
Never would a person simply grandly announce:  ''I proclaim myself shoe designer extraordinaire." The intricate task of designing shoes is not something you can do merely because you are a self- confessed 'shoe-aholic'.  If that were the case my entire friendship group and I would be wielding sheaths of fabric and carefully gluing soles to heels, painstakingly copying brilliant sketches of our ideal footwear.  The key difference, of course, is that we don't have a parent at the helm of a multi billion pound company.
Though, if we did, I can't help but think that we would do a damn sight better than the tat that Chloe is trying to hawk us. Vertigo inducing heels, adorned with zips, buckles, glitter and more metallic shades than you can shake a stick at start for £115? Now that is an awful lot of money to look very, very cheap.
Like Stella, Chloe enlisted celebrity friends to her launch in order to generate publicity and cash in on the instant effect of having a famous face endorse your product. But whilst Stella had Naomi, Chloe had her previous Made in Chelsea castmates, plus a few of The Only Way is Essex crew.
This is an all too perfect example of the chasm between the two in terms of genuine talent. Stella's ability has enabled her to become a name in her own right, free from the bondage of being constantly referred to as her father's daughter.
Chloe's nepotism is stark, shameless.
But you never know she may get bored and run off with a new hobby soon.
Designing shoes year on year probably needs hunger and desire. A daddy's girl with all that wealth probably won't be able to maintain the necessary motivation levels. Will we see Chloe designing shoes ten or fifteen years from now? Probably - and thankfully - not. 
You can follow Claudia on twitter here.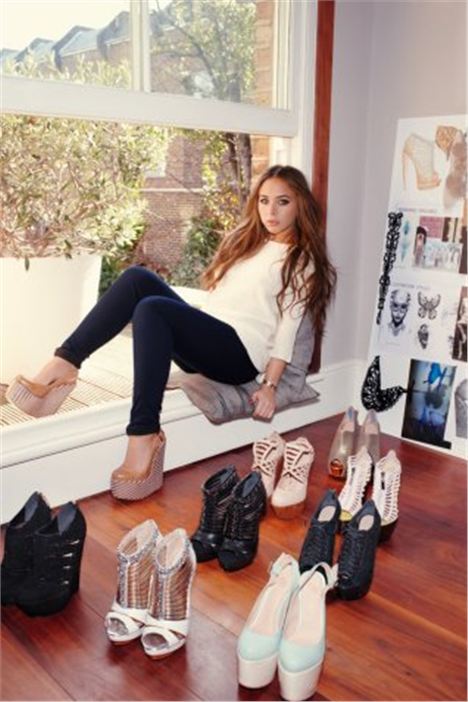 Chloe and her shoes