BALI HEALTH LOUNGE REJUVENATION PODS: The launch of the UK's first rejuvenation pods took place at the Bali Health Lounge in Manchester last week. The three-floor, vast spa oasis in George Street launched 12 of the pods with a VIP party. Each pod is separated by fibre-optic lighting soft screen which release lavender scents while customers take seat. A stress-busting session in the pods cost £10 for a 30 minute session or £15 for 60 minutes.
In addition, the health lounge's masseuses can provide additional one-on-one treatments whilst customers are in the massage chair, including scalp, foot and hand ritual treatments starting from an £20.
Owner Jonathan Pitayanukul said: "The rejuvenation pods are unique and we created them so even the busiest person can take a back seat once in a while." Opened just six months ago, Bali Heath Lounge is an astonishing space and completely unique in the city centre. Look out for a full review on Body Confidential soon. Visit www.balihealthlounge.com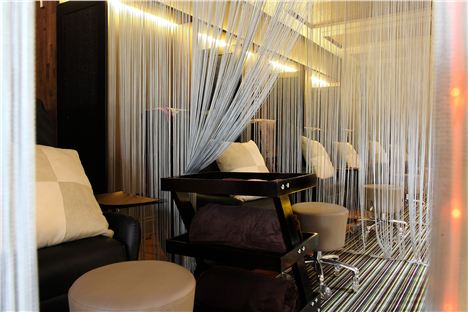 The Rejuvenation Pods At The Bali Health Lounge
FREE SANCTUARY FACIALS: Spa brand Sanctuary, is launching a new skincare range called Active Reverse. To celebrate the launch, customers are invited to Debenhams in the Trafford Centre on Thursday 26 and Friday 27 July to receive a 25 minute Sanctuary Spa Active Reverse Facial, therapist skincare advice and a complimentary glass of bubbly.
Currently, Sanctuary only has spas in Covent Garden, Richmond, Bristol and Cambridge so this is a chance for Manchester fans of the brand to experience the spa service for free.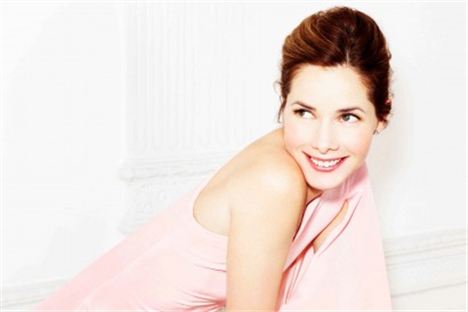 Sanctuary Spa Active Reverse
SURVIVAL OF THE FITTEST CHALLENGE: Spinningfields is hosting a men's health challenge in Hardman Square next Tuesday, 17 July from 10am until 4pm.
Men are invited to put themselves forward for what's being described as 'the ultimate test of strength, speed and agility'. Contenders must complete an obstacle course in 10 minutes to claim their goody bag and be in with a chance of winning prizes courtesy of sponsor Rat Race.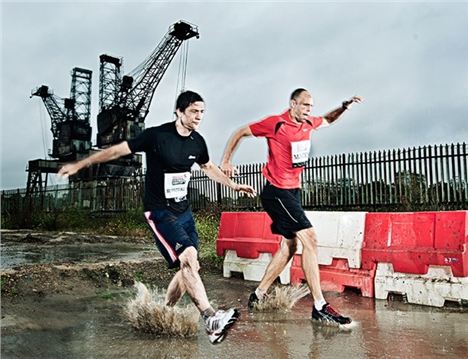 Men's Health Survival Of The Fittest
MANCHESTER CRAFT AND DESIGN CENTRE EXHIBITION: Crafting History is now open at the Manchester Craft and Design Centre.
The exhibition is part of the centre's 30th anniversary celebration and features interactive artworks from Manchester Metropolitan University's embroidery students. Watch the video below for a look around the centre.
SOMEONE ELSE'S WARDROBE LAUNCH: This new style website offers the chance for customers to buy and sell barely worn clothes for affordable prices with no insertion fees.
The brain child of Manchester-born Jacqueline Cohen, the site aims to give women who love to shop 'an online space to switch outfits as well as keeping up to date with the latest style news and trends.'
Jacqueline Cohen said: "There are lots of sites which sell second hand clothes, but this site is about selling clothes you've bought on impulse and either barley worn, worn once, or not at all.  It gives women the chance to sell these clothes at an appropriate price whilst also being able to buy something from someone else's wardrobe that they might like better.  It's the perfect indulgence for anyone who wants to keep on trend whilst also nurturing the purse strings."
Visit www.someoneelseswardrobe.co.uk

Someone Else's Wardrobe
WORLD'S FIRST LOMOWALL IN THE NORTHERN QUARTER:  It's taken months to create, but the 30 metre long wall made up of 14,000 individual Lomograph photos submitted by the general public, will open to the public from Friday 27 July.
Click here to read all about the Lomography Gallery store in Manchester.
Linda Scott, Marketing Manager at Lomography UK said:  "Lomography has been actively searching for the right place for a permanent LomoWall exhibition in the UK to celebrate our 20th birthday this year. The street art landscape that is developing in Manchester currently is totally inspiring to us at Lomography and the ethos behind this sits perfectly with both our ideas and those of our community. We are absolutely delighted to have this first permanent LomoWall exhibition."
Up to three hours free parking is available at the nearby Urban Exchange retail development off Great Ancoats Street for anyone wishing to visit the LomoWall.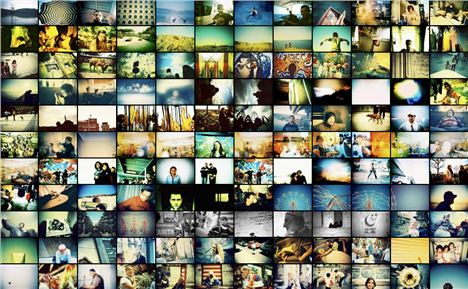 Lomowall