OKTOBERFEST 
Manchester's Oktoberfest promises the best of Munich's yearly beer festival: German food, music, giant "schlagers" and lederhosen. Under the large tent at Albert Square, perch on a long table and prepare for a long weekend (22 – 26 October). The festival is offering a package with with food, beer and seat reservation for £34 (£39 Saturday) and free entrance. 
Oktoberfest | Albert Square | Continues Thu 23 - Sun 26 Oct | £5 entrance, £10 Sat | More Here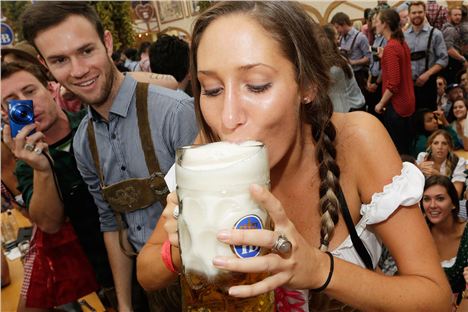 Oktoberfest
MCR SCIENCE FESTIVAL
NOW in its eight year, the award-winning Manchester Science Festival kicks off on Thursday 23 October across 40 venues in Greater Manchester, finishing eleven days later on Sunday 2 November. Celebrating more city-wide collaborations than any of the previous festivals, this year's MSF features a diverse and vast range of internationally acclaimed art and cutting edge science including 3D Printing, Fracking, Bez and big, loud, flash, bang, wallops. Last year alone the festival welcomed crowds nearing 100,000 to over 150 events and exhibitions across Greater Manchester.
Manchester Science Festival | Various locations across the city | Thurs 23 Oct to Fri 2 Nov | Preview here
JOHNNY MARR
One of the city's most revered musicians is set to return to Manchester for a homecoming gig. Following the recent critical acclaim for his latest record,Playland, Marr has refused to sit on the legacy of The Smiths, which let's face it, he could have easily done. Instead he has continued writing music, toured extensively and earnt a reputation as a fantastic live act in his own right. Expect riffs.
Johnny Marr | O2 Apollo | Sat 25 Oct | Tickets £29.95 here
THE SENSORY WAR 1914-2014
A remarkable exhibition, an important exhibition, one that will dazzle but might drive you to despair - but still you should go. The exhibition focuses on how 'artists have communicated the impact of military conflict on the body, mind, environment and human senses between 1914 and 2014'. It brings together work from Henry Lamb, CRW Nevinson, Paul Nash, Otto Dix, Nancy Spero, Richard Mosse, Omer Fast and features works by the hibakusha; survivors of the atomic bomb dropped on Hiroshima which were created in the 1970s and are being shown in the UK for the first time. If the section with images of terrible wounds of modern soldiers and people caught up in war zones doesn't move you then you're not alive. The video about drone attacks - Omer Fast's 5,000 feet is the Best - will chill you to the bone.
The Sensory War | Manchester Art Gallery | Mosley Street |
M2 3JL | 0161 235 8888 | Until 22 February 2015 More Here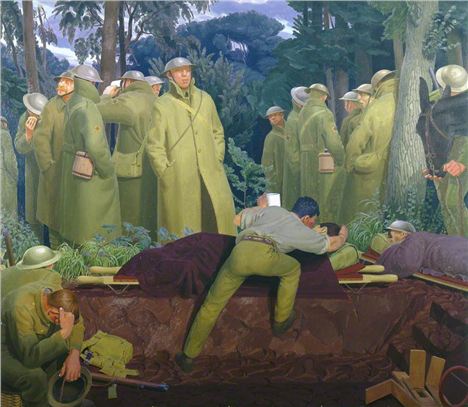 Manchester Art Gallery, The Sensory War, Henry Lamb, Advanced Dressing Station On The Struma 1916
MANCHESTER: THE BOOK
Maybe go to one of our coffeeshop recommendations (click here) and read a book, maybe read this book. Occasional Confidential writer and permanent Manchester authority and treasure Phil Griffin has teamed up with another Manchester treasure, photographer Jan Chlebik, to publish one of the more beguiling and enticing books about the city for years. This isn't a guidebook, it's not a history book, but it is a riverting read as Griffin ponders his Manchester, several recent episodes and events, and the nature of city life itself. There are a couple of short stories too and the most atmospheric photos of this city you'll ever see.
From all good bookshops | Now | Or you can buy it from here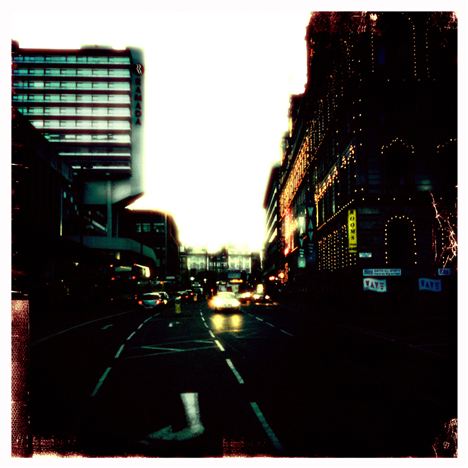 Moody on Portland Street from Manchester, the book
ROCHDALE LITERATURE FESTIVAL 
Where else can you hear Liz Kershaw talking about the Beeb, Tony Walsh talking about sex & love & rock and roll and Bill Turnbull talking about bees....? You can enjoy all that in officially 'the best public building in Britain', N01 Riverside Rochdale.
Rochdale Literature Festival | Various Venues | Fri 24 Oct - Sun 26 Oct More details
Riverside
#HOOKEDONMUSIC LATE
'Manchester's music elite including DJ Dave Haslam' will go head-to-head in debate against scientists who have been analyzing results from the recent hookedonmusic.org.uk online game to decide, what makes a catchy tune. The event also features a DJ set and a Silent Disco.  It all combines with booze and snacks to create an alternative Saturday night in an unusual setting. 
 #HOOKEDONMUSIC LATE | Museum of Science and Industry | Saturday 1 November, 7pm – 11pm | Free | Book tickets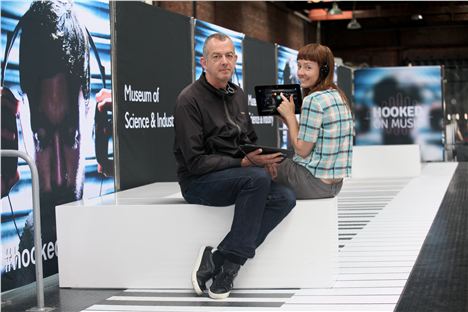 Dj Dave Haslam And Dr Marieke Navin At Mosi Launching Hookedonmusic (credit Jason Lock)
VEVO HALLOWEEN
Victoria Warehouse is hosting Vevo's 'Zombie Apocalypse' halloween bash with live performances from Ella Eyre, Gorgon City, Rixton and Sam Smith. We suggest dusting off your old 28 Days Later costume for this one as they've promised a 'survivors vs zombies' theme. Tickets are snapping up quick. 
Vevo Halloween | Victoria Warehouse | Sat 1 Nov | £5
18 + Only. I.D | Book tickets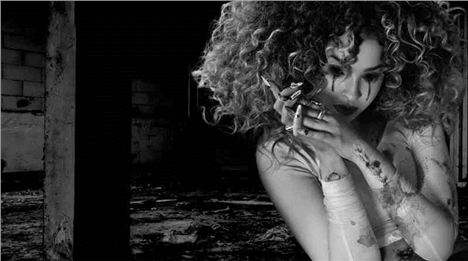 Ella Eyre
ZOMBIE WALK
What better way to spend Halloween than getting dressed up as a zombie, getting together with hundreds of other zombies, and trawling the streets doing 'the zombie'. The UK's biggest zombie walk is back for its annual stint with ton of games, stalls, special offers and guests, and all in the name of the Zombie Aid charity who offer offer friendship and practical help to families who have suffered the loss of a zombie loved one. As with all zombie apocalypses things kick-off at 3pm.
Manchester Zombie Walk with Zombie Aid | Printworks | Sun 26 Oct | From 3pm, Walk at 6pm | More here