NICK JOHNSON – ex Marketing Manchester, ex Urban Splash (though still a shareholder) ex CABE, ex the McEnroe Group, ex Atlas Bar – has a new venture.
"The property industry was all about creating permanence, with the market it is all about impermanence with the ability to change and recreate and create different experiences - that is where the value comes."
Freed from the shackles of office, he tendered for and won the contract to run the market in his home town of Altrincham and his tenure has just begun.
"I feel liberated," he says. "The more organisations and quangos I joined the more impotent I felt. Probably the last significant impact I had was bringing Peter Saville to Manchester."
 (Quite an admission for someone who was chair of Marketing Manchester for seven years.)
"I was making more of an impact in the 80's when I was a bit of a terrorist and I want to recreate that spirit of actually doing something rather than talking about doing something. I want to get my hands dirty."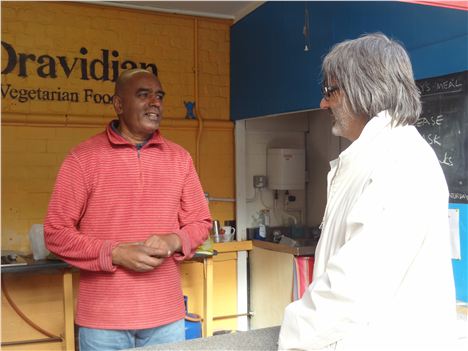 Nick Johnson on the right talking to a stallholder
He harks back to the days of Atlas when he and his partner Jenny Thomson aimed at providing the best looking bar, the best food, the best beer, the best music and the best atmosphere. He believes they can bring that same philosophy to markets.
He said: "Altrincham's charter dates back to 1290, the market hall itself is beautiful and listed and dates back to 1870 and it was Cheshire's pre-eminent market town. We propose to make it the best modern market town.
"The idea is to combine market tradition, high quality independent traders, customer convenience and new technology and we want to do each element really well.
"We want to create a 'total' experience - shopping, eating, drinking, and entertainment with each component part delivered by hand-picked independent businesses from across the North West of England."
This is not rocket science and it is already being tried out elsewhere, with Manchester Feast Market running in St Ann's Square later this month and more Food Festivals this summer than you could eat your way through.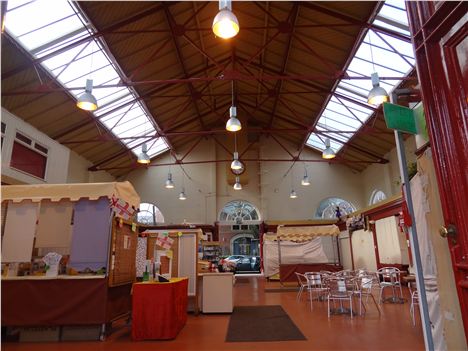 Market interior
But Johnson argues: "The market's success will be based on our curation of traders and the wider market experience from food to music and performance. We don't think something like this has been tried before on a regular basis. In London people flock to the markets at the weekend because it is a lovely experience and they want to find good and interesting things. We think that can happen here too.
"It will be an antidote to the corporate brands and retail parks."
They are installing free high speed WiFi so punters can pay by plastic and access the internet, tables to sit and eat at, a place to pick up the Sunday papers, bike deliveries for locals or a collect by car service.
(By the way parking in Alty is free on a Sunday and during the week costs 10p for an hour. TEN PENCE)
They even have their own flag.
 "Peter Saville designed a North West flag for Tony Wilson's North West devolution campaign and I like to think he would have passed it with love onto us because we want to promote and encourage the identity of the North West as a whole. When I was at MM I always had to call it the City Region but it's not. Manchester is a great city at the centre of a great region, we should make the most of all our strengths. It's quite liberating to be able to say that," says Johnson.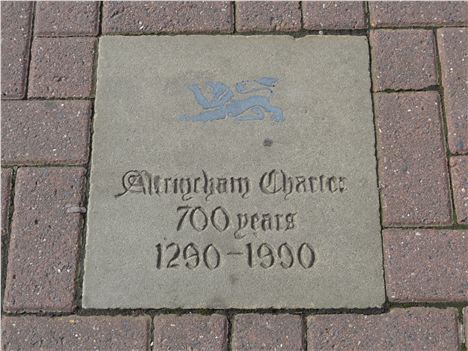 Charter stone
While the traditional market will continue four days a week with a bit of tweaking here and there the big changes will happen next spring when a regular series of Sunday markets begins; alternating between a farmers market; vintage fashion furniture and vinyl; handmade and producers and home house and garden.
And in the run up to Christmas they will be hosting The Great British Christmas Market – "a gentle riposte to the ubiquitous continental market," smiles Johnson.
"We won't be serving Bratwurst or Gluvine but sliced Cheshire ham and Bury black pudding and good British beer. We have to reclaim our identity."
He sees markets as the driver for this identity, an ever changing kaleidoscope of talent and produce and theatre and showmanship and interaction and fun. They are the antithesis of the sterile supermarket shop.
And he believes they can be the breeding ground for new entrepreneurs and businesses. He said "We have seen the erosion of regional wealth and the polarisation of the economy towards London and the south and the fact that asset values have tumbled means that everyone has been affected by the downturn.
"The time has come to revive the high street and markets are increasingly the thing that people are talking about.
"It is about encouraging new businesses. You can get a stall for £30, no rates or overheads and you can do that for one or two days and it is a very, very quick and cost effective way to market and test your idea.
"And if it works you may think about taking space in one of the empty shops instead and build up that business. We need to create sticky wealth again – money made in the North West that stays in the North West and is not sent off to some big anonymous PLC."
Most of the existing stall holders see Johnson as their knight in shining Prada riding to the rescue and cannot wait to get cracking with their expansion plans.
Others are less enthusiastic but Johnson is philosophical: "The market manager Paul has been here 34 years. When he started there were 16 guys involved in building up and taking down the market – now there are just two.
"And that's the problem.
"Although change is very difficult to engineer what we cannot deny is that the market has declined both economically and culturally and that has to stop.
"I understand that if you have been trading here for 30 odd years then change is difficult, but there are also a good number who are fantastic who have embraced wholeheartedly the change and are very progressive and can see this is where the future is. There are others who struggle with that which is probably inevitable.
 "But ultimately the stall holders are all self employed people. All enterprising entrepreneurs and all independent and if they want to tell me to fuck off they can. Thankfully most haven't. Not yet."
There are ambitions to modestly extend the market so it better links with Shaw's Road and the main shopping streets. The same design team (PlanitIE and Civi Engineers) that took all the traffic lights and street clutter out of Poynton and successfully transformed the public realm there is working on something similar here that is about to go out for public consultation.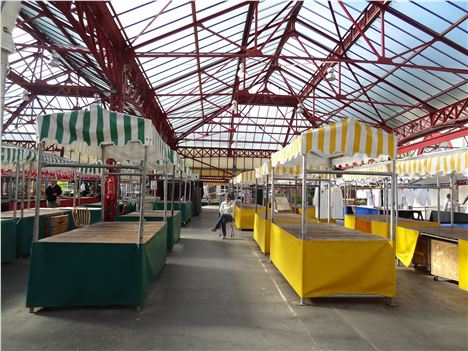 Johnson wants Altrincham and other markets unstalled
"The property industry was all about creating permanence, with the market it is all about impermanence with the ability to change and recreate and create different experiences - that is where the value comes.
"And if it works here, there is no reason why it would not work in other market towns across the region," he says.
After posing for photos amongst the stalls he does his bit and goes and buys some fish from Emerson Taylor whose family has been running a fish stall on Alty Market for 78 years.
Taylor said: "We are pleased something is being done and if they balls it up it is not going to be good for them – we know where they live."