RECENTLY, I met a man whose mother-in-law has had the same pan of gravy on the go for 23 years. This is not a euphemism, nor is the observation that hers is stoic sauce that keeps on giving.
As years roll by it decorates week-night brown dinners, chops, liver or sausages. It is resurrected and reconstituted with whatever pan juices, cabbage water or other exotica have happened to stop by.
---
The standout dish is one of those trademarked kebabs: halloumi dripping like wax on a fat church candle over a plethora of Mediterranean vegetables
Once a week it wears its Sunday best, decanted into a china boat and lashed into Yorkshire pudding before generations of extended family. But however you dress it up, it remains the same gravy.
If this lady ran a restaurant, there would be little value in her stock. She would have gone out of business long ago (not to mention fallen foul of every health and safety inspector in the land).
Or maybe not. For the restaurant entrepreneur there is no endpoint. In business terms no concept, no matter how right, can't be righter. If it isn't broken, they fix it before it might be.
Once upon a time, brands were a thing unknown: your steak and chips was just that. But in the corporate restaurant world brands have become as ubiquitous as laminate menus.
One such success is Tim Bacon's Living Ventures. Like the gravy, LV is all about constant reconstitution. Nothing ventured, nothing strained.
After a hiatus of sorts, Bacon is sizzling again. Up the M62, Spinningfields is dominated by more "ventures" than you can shake a power point presentation at. No expense has been spared with Australasia, Manchester House, Artisan, Alchemist, The Oast House. Suburbanites in Cheshire, Wirral and Chester get even more: Blackhouse Grill, Suburbia and The Red Door.
The Knutsford-based blue sky thinkers sail the seven seas for fresh ways to present a better burger or a beer. Just before Christmas, they made landfall once more on Liverpool. Smugglers Cove appeared, part of LV's rapidly expanding New World Trading Company portfolio of bars.
And what better place to house a pirate-themed pub than Albert Dock, already home to an early Venture, Est Est Est (when Est was past its best, they rearranged the molecules to create Gusto). Obvious really.
Even though they have pushed the boat on this 5,000 sq ft "Hogwarts for grown ups", spending £1m, Smuggler Cove does not stretch to eye patches, cutlasses and parrots. Out also are accordion players and sea shanties. In are Michael Buble soundalikes on piano and other local musicians.
There are hundreds of ales and "time flies when you're having rum", the menu gaily proclaims. Some of us don't need telling this and, left with a free rein, might end up in a sorrier state than the Duckmarine. But that's the amateurs and luckily there is plenty of grub on hand to soak it all up before the deep waters outside do it for you.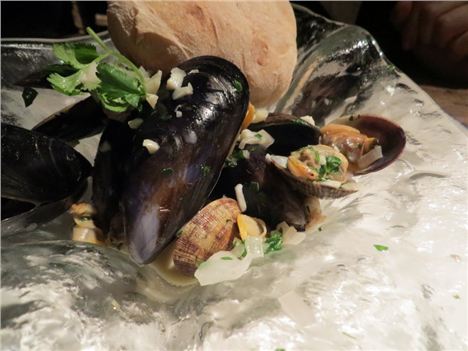 Shellfish
Kebabs have been fangled to dangle off skewers and have a "TM" next to them on the menu, but otherwise it's deli boards and pub staples, me hearties: burgers off the "barbeque", and "home comforts" like scampi and chips, sausage and mash. "From the rotisserie", the latest thing: whole spit roasted chickens (we would have done, if there had been more of us).
But on this busy Friday there is only my friend Claire Rider who has come from work at the museum dressed as Adam Ant.
There is a struggle to seat us, so we splice the main brace at the bar with substantial and refreshing Bacardi mojitos (£7.25) served in glass tankards. Presently we are shown to a barrel with stools, only to find ourselves hankering after a table: roomier, candlelit and hewn from driftwood. We lunge at it like a brass ring the moment it is vacated, but they are all very good about it.
The rather lightweight dandy highwaywoman is on lemonades now (£4 a "pop") but there is also a bottle of Villa dei Fiori Fiano knocking about (£18.95) to greet the not-as-crackly-as-it-might-be pork crackling which is served with with chilli, spring onion and a neutral apple sauce (£3.50). Mussels cockles and clams (£7.50) is a pretty if pricier presentation in a glass seashell, with bread to mop up the puddle of fine mariniere broth.
The standout main dish is one of those kebabs: halloumi dripping like wax down a fat church candle over a plethora of colourful Mediterranean vegetables, ending its ponderous journey in a generous bowl of fine couscous beneath (£9.95).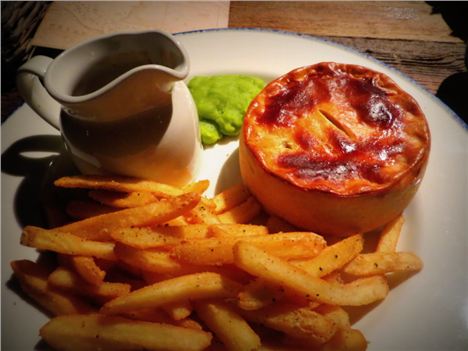 A pie
Then there is a steak and cheddar pie (£10.95); not made in-house, nevertheless a bespoke pie for the Cove, we are told. With mushy peas, seasoned fries and dish of nicely steamed winter root veg, (£3), it's a dock day afternoon pie, rich, meaty and warming for when the wind is singing off the river. And a jug of gravy, but not the sort that's been going for 23 years and will see us all though many more reinventions.
They couldn't resist turning bread and butter pudding (£4.75) into the Caribbean coconut and banana sort. In a salted caramel sauce it's superb.
Otherwise, they have resisted the temptation to stick too many bells and whistles on the menu. Whose heart does not sink when confronted with basic catering college dishes that have been given a Japanese reboot because last week's New York speakeasy has been given an overnight Pan-Asian makeover?
You will see that one doesn't go to Smuggler's Cove for the sort of dining that Aiden Byrne has been tasked with cooking at Manchester House, in an earnest bid to earn the city and LV its first Michelin star. But that's OK.

With no fewer than 45 Caribbean-themed cocktails on the menu, bearing names like Dead Man's Chest and Grog Blossom in spiced, white, gold, dark and overproof varieties, this Venture is more about a brand on the rum.
---
All scored Confidential reviews are paid for by the company, never the restaurant or a PR company, and critics dine unannounced.
Rating:
14/20
Breakdown:
7/10 food
3/5 service
4/5 ambience
Address:

The Smugglers Cove,
Britannia Pavillion
Albert Dock,
Liverpool L3 4AD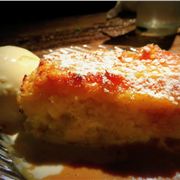 Venues are rated against the best examples of their kind: fine dining against the best fine dining, cafes against other cafes etc. Following on from this the scores represent:


1-5: Straight in the dog bowl
6-9: Get the chippy
10-11: In an emergency
12-13: If you happen to be passing
14-15: Worth a trip out
16-17: Very good to exceptional
18-20: As good as it gets
---
Angie Sammons on twitter @twangeee