An historic Liverpool music venue is being brought back to life after lying empty since the days of Higsons on draught and a pub lunch meant a cheese and onion butty.
Tom Hall's Tavern, which occupies a considerable site directly opposite the Three Graces on The Strand, has been "criminally" closed since the 1980s.
Now, with its purpose built stage and maple sprung dancefloor, "lovingly" restored, it will reopen next month following an extensive seven month refurbishment. Expect lots of screened footy, pool and darts leagues, a menu of "hearty food" and a big focus on live music.
C&G Holdings Ltd has acquired a 35 year lease on the bar which, a lifetime ago, was a bustling hub for the area's huge population of after work office workers, dockers and pub band fans.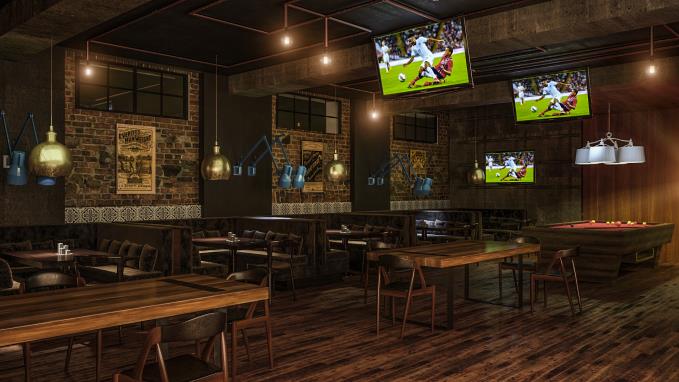 It's spent over £400,000 in the restoration project which will see 25 jobs created in the new live music and sporting destination. An all-day menu will serve up to 130 covers at a time.
Liam Hincks, company spokesperson of C&G Holdings Ltd, said: "Acquiring the lease on such an historic venue will allow us to add to the existing and exciting regeneration of Liverpool's waterfront. We felt that it was the perfect time to breathe life back into an historic venue to complement the redevelopment of this area of the city.
"Many local people will remember frequenting Tom Hall's in their younger years and I'm really looking forward to bringing such a well-loved entertainment venue back into Liverpool's night life mix."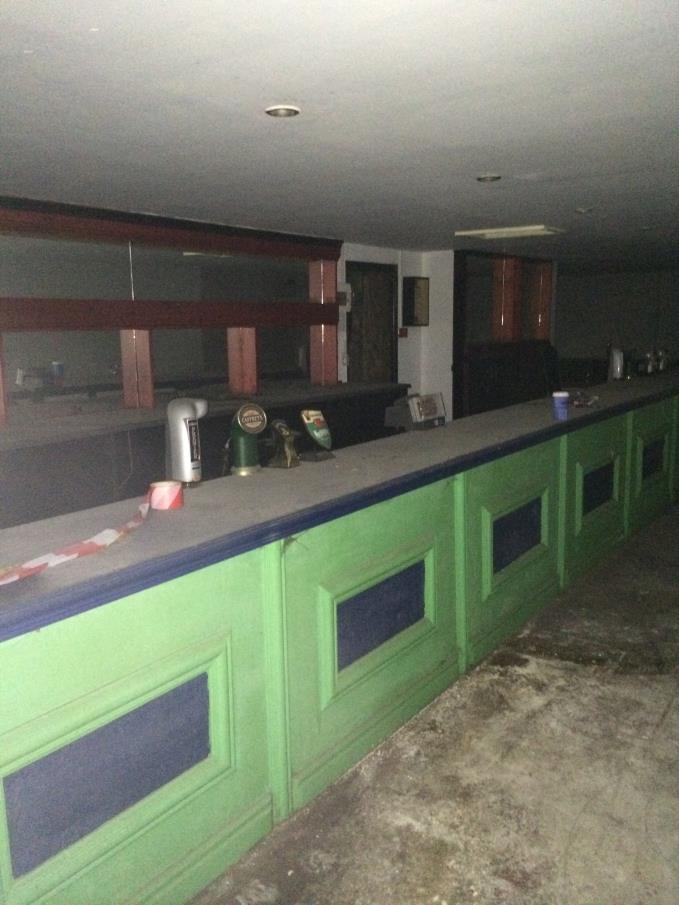 Tom Hall's Tavern, the scene inside when builders went in after 30 years
Tom Hall's Tavern is named after a professional boxer from Liverpool who competed between 1926 and 1929. The original venue was open and operational at the same site for just under three decades.
"The old Tom Hall's site has been empty and unloved for many years and was falling into a state of disrepair. It's criminal really, especially enjoying the breathtaking view of the Three Graces. The top of the building has one of the most incredible panoramic views of the Waterfront. It just needs a bit of love to bring it back to it's former glory."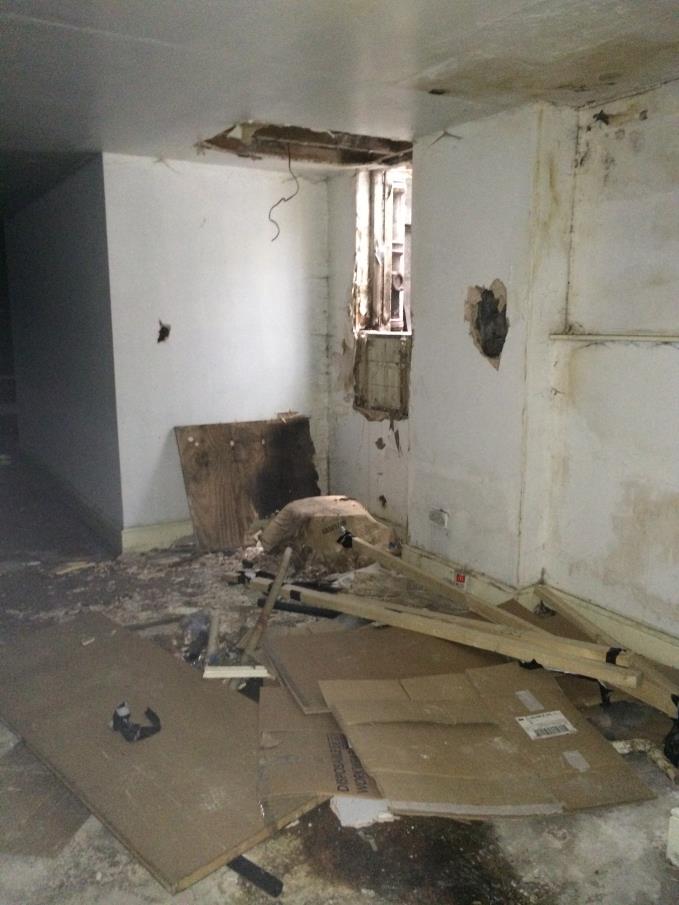 In need of a bit of love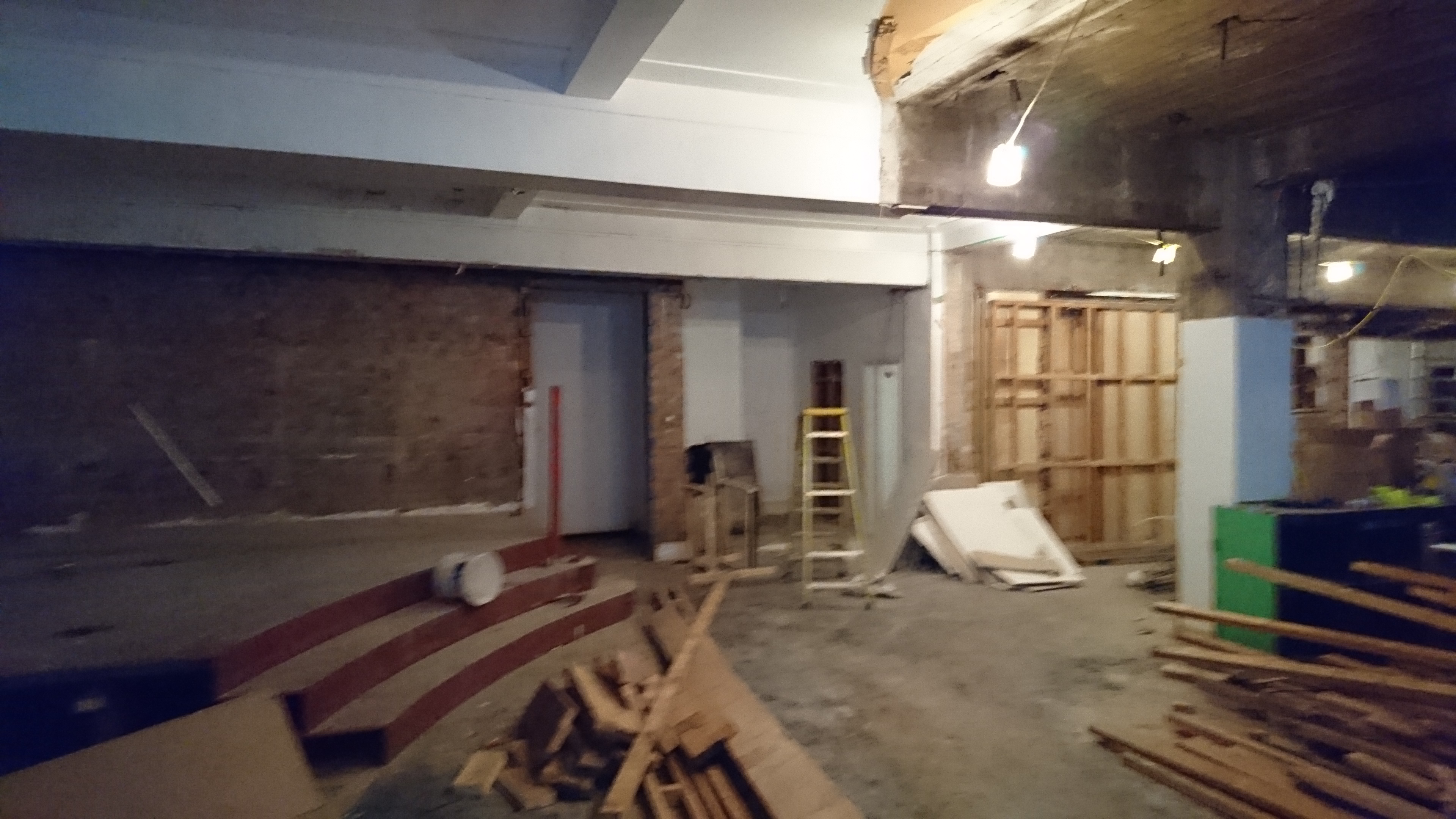 Features from the first Tom Hall's Tavern over the decades have been retained and restored including existing staircases revealed under the old mezzanine floor, original feature beams and a 104 metre square authentic North American maple sprung dancefloor, originally installed in the 1950s. The burglars missed that one.
Modern features have also been installed to fuse heritage with contemporary style including a 30 ft copper bar, suspended ceiling lighting and modern vinyl coverings which depict historical images of both the Liverpool city landscape, and famous Liverpudlian faces.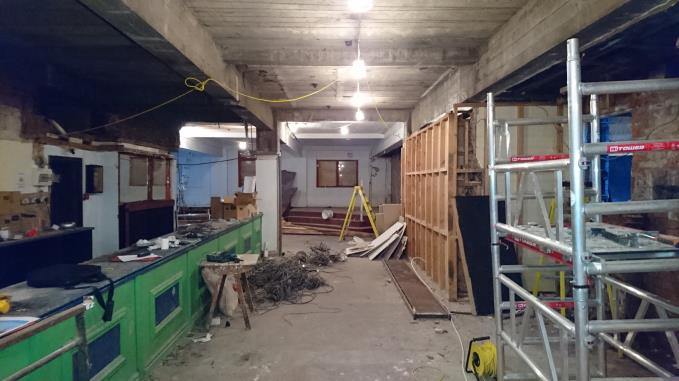 Work in progress
Tom Hall's Tavern will be open seven days a week and show all major sporting events, including all Liverpool and Everton games on ten, 50-inch LED TV screens, throughout the venue. The sports bar and live music venue will be open in time to screen sport from this year's Olympics before the football season starts.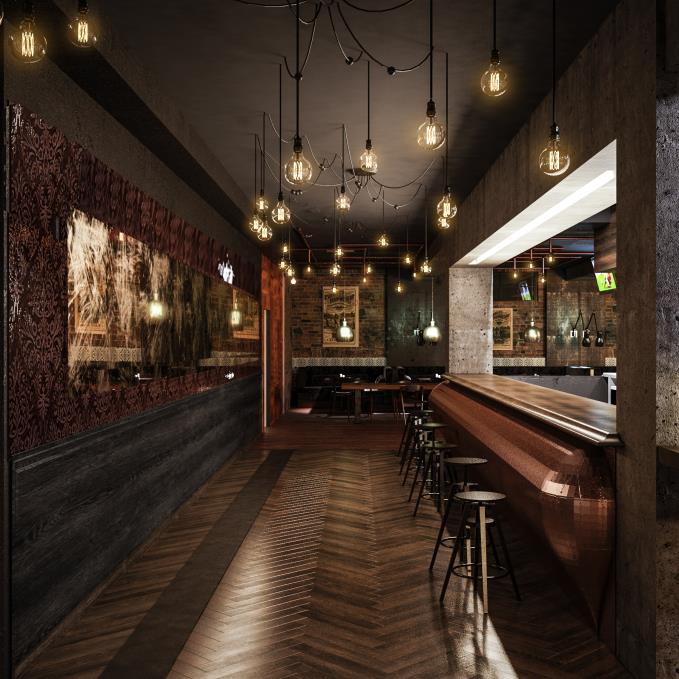 The dual-themed venue says it will have a huge focus on live music, with state-of-the-art sound systems to host live bands on the venue's performance stage, with the promise of battle of the band competitions, and open mic nights to give local musicians a chance to shine.
At the other end of the venue, away from the stage, Tom Hall's Tavern will also host two new pool and darts leagues who will play on two feature pool tables and dart boards.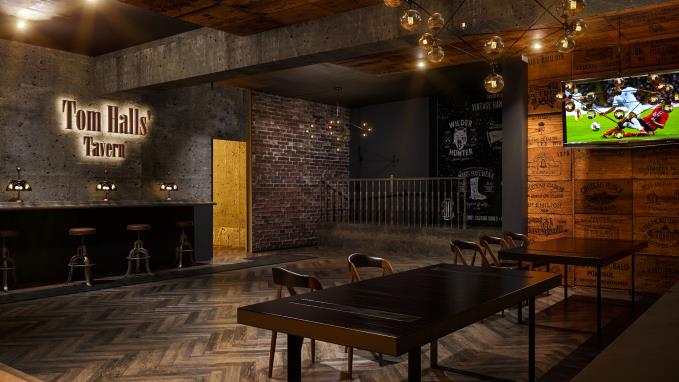 It says: "A large selection of draught and bottled beer, spirits, wines will be on offer for clientele and real ale fans will enjoy Doom Bar Bitter and Atlantic Pale Ale served from traditional style pumps. A hearty menu will complete the offer with sporting themed dishes to be served over brunch, lunch and dinner."
Tom Hall's Tavern will host a soft launch period from Monday, July 4, with a VIP launch party scheduled for Thursday, July 14 before opening fully on Friday July 15, 2016. Over 25 positions, both full and part time, are looking to be filled, with potential applicants asked to email their CV to jobs@tomhallstavern.com by June 18, 2016.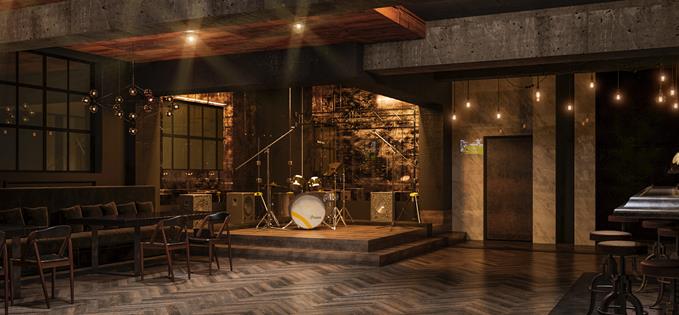 Powered by Wakelet