And it all went like clockwork.
More than 1.2 million people lined the banks of the River Mersey today to witness what has been described as the global maritime event of 2015.
The three liners from the world famous Cunard Line performed a stunning river dance as a salute to mark the 175th anniversary of the founding of the shipping company in Liverpool in 1840.
Flagship, Queen Mary 2, at 150,000 tonnes, the world's largest ocean liner and said to be the grandest ship Cunard ever built, sailed into the river in a convoy with her sister ships, Queen Elizabeth and Queen Victoria.
The QM2 met her two sisters at Waterloo where tens of thousands of people had gathered on the sands among Antony Gormley's Iron Men to watch the high noon rendezvous.
In front of the riverfront Cunard Building, home for many years of the shipping company, the three queens took their salute, blasting their ear-piercing horns in a 1-7-5 formation. Water cannons sent a 150ft fountain of water from harbour authority boats, and passengers aboard the liners waved towards the crowd.
Monday's salute was the highlight of three days of celebrations in Liverpool with the three Cunarders assembled for the first time ever together in the River Mersey, in a holiday weekend expected to attract around two million visitors.
The three captains spent months using maritime simulators to practise their complicated manoevres within the narrow confines of the Mersey, known for its strong underwater currents.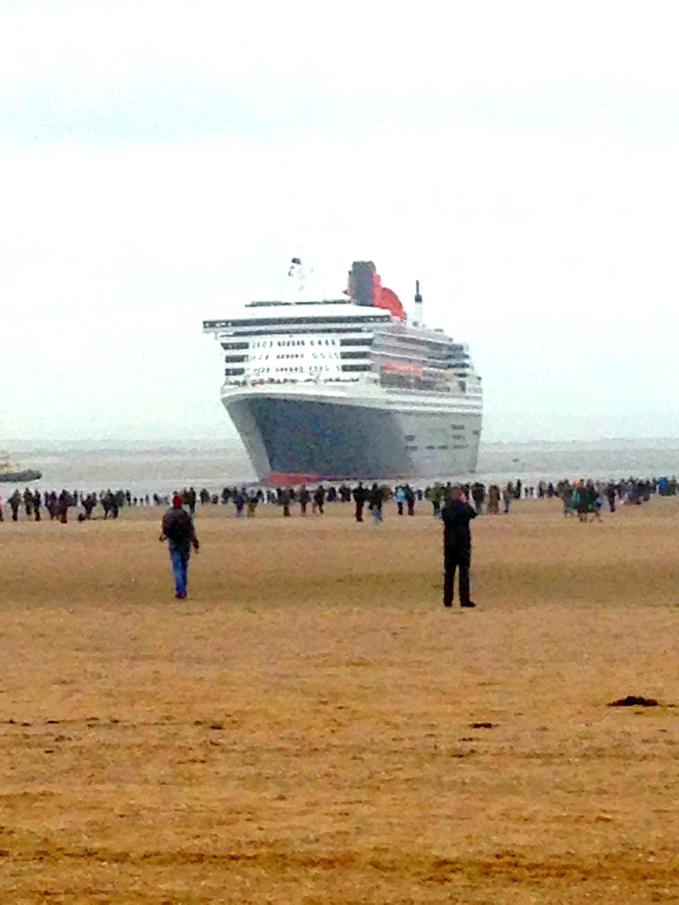 A carnival atmosphere dominated the shorelines both sides of the river with Liverpool determined to earn its place in maritime history with an event that will be remembered for generations. Long queues formed outside restaurants and cafes right actross Liverpool city centre with some reporting hour-long waits.
The event resulted in major traffic as drivers headed to the waterfront, with many people arriving around dawn to ensure a prime viewing spot.
The Royal Air Force paid its own tribute with a spectacular fly past by the Red Arrows display team, forming an arrowhead as they jets flew above.
It was the arrival of jetliners in the 1950s that spelled the end for ocean liners as the main way of travelling the world. More than half a century later, cruise liners are one of the fastest growing choices for travellers.
Mayor of Liverpool, Joe Anderson, said: "The arrival of the three Cunard Queens has been nearly a year in the planning, and for months there has been a real buzz around the city about this making of maritime history. Liverpool today shone under the international spotlight in what was an unforgettable moment in the city's history."
The QM2 sailed straight out of Liverpool, bound for Southampton where Cunard has been based since the late 1960s. The Queen Elizabeth then berthed at Liverpool Cruise Terminal and the Queen Victoria dropped anchor in the middle of the Mersey.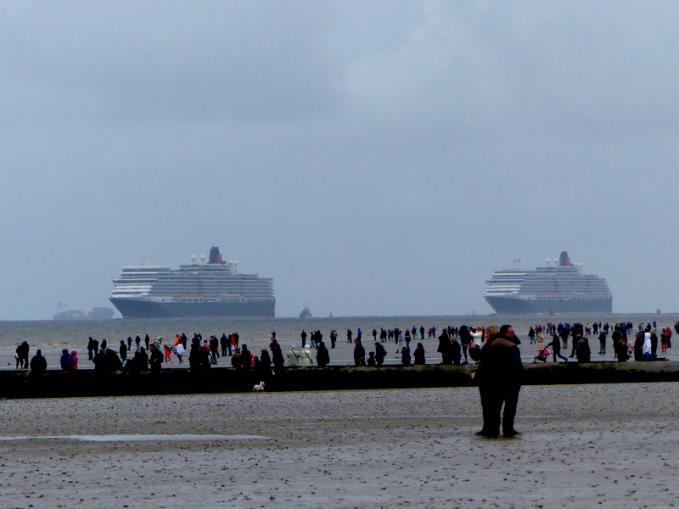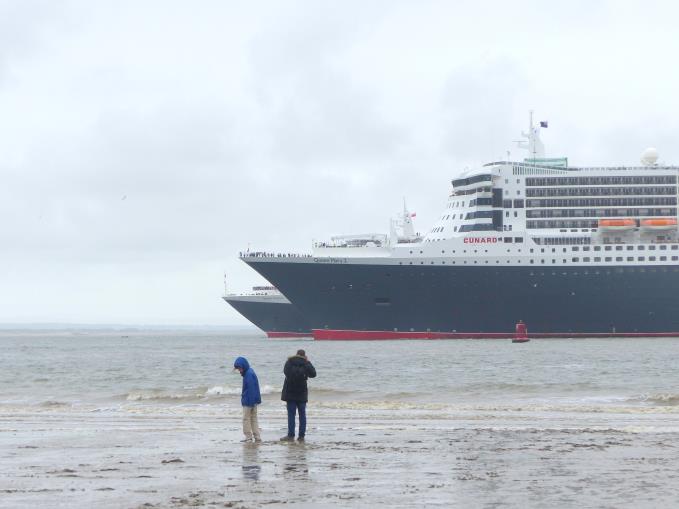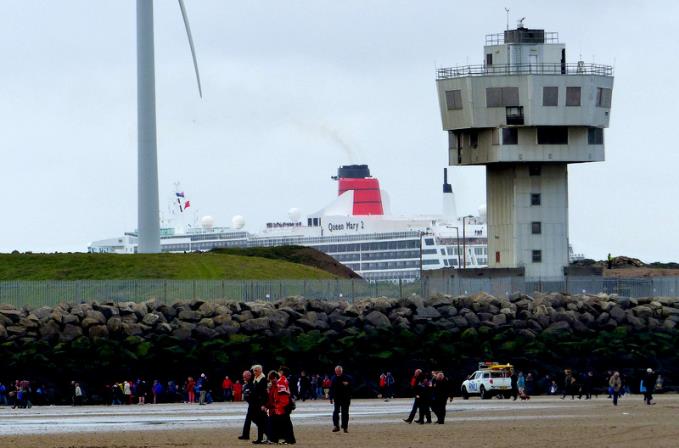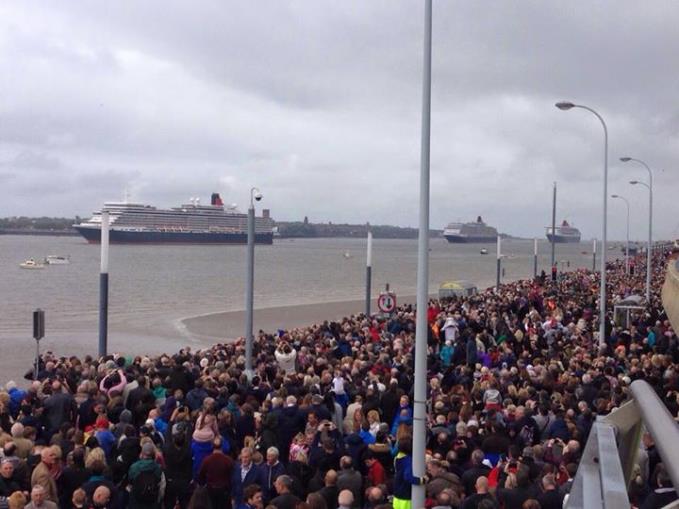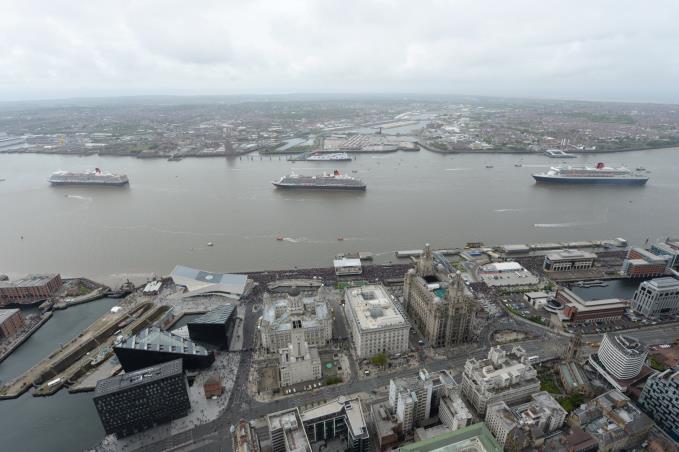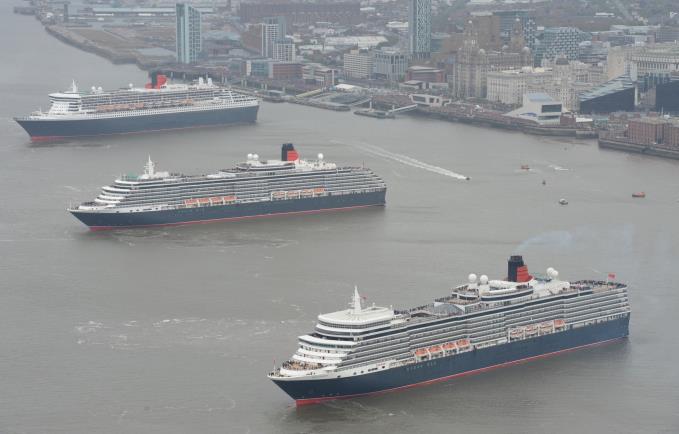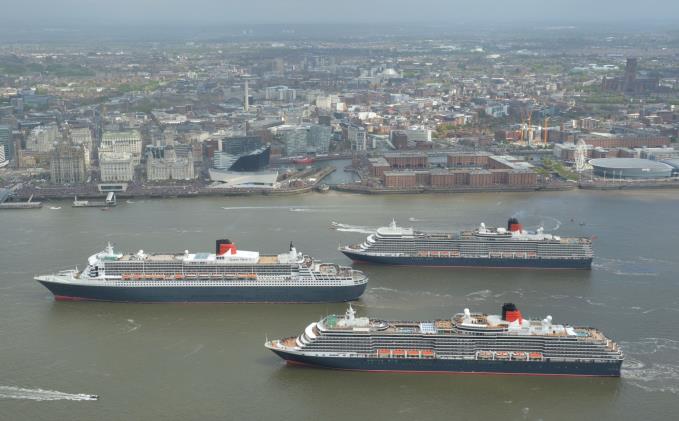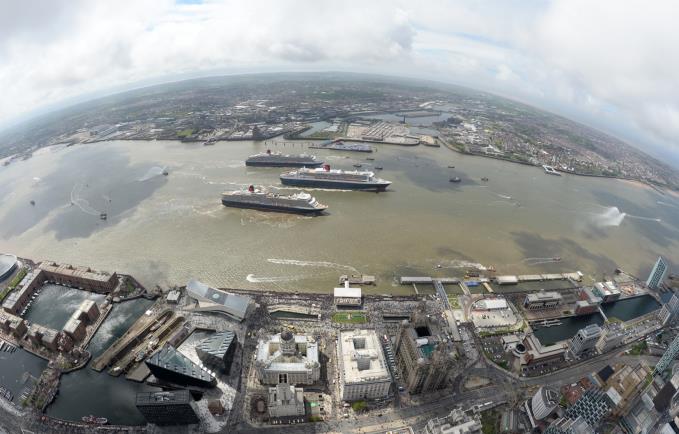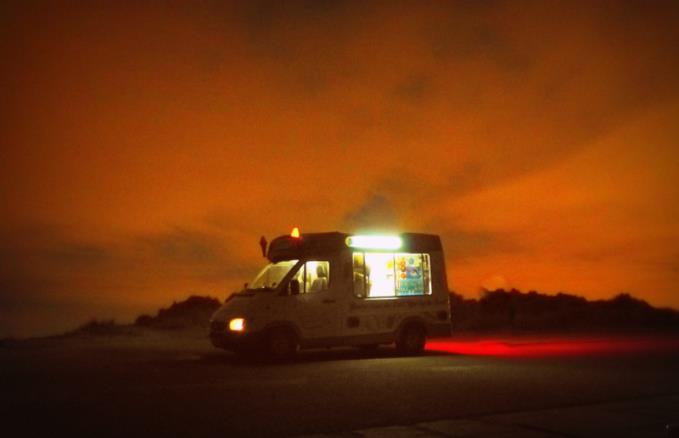 Meanwhile, back on Waterloo beach close to midnight, local businesses were still optimistic of capitalising on the Queen Elizabeth's late night exit from Liverpool