Everton FC has scrapped plans to build an all-new stadium on Walton Hall Park.
The decision will leave campaigners against the loss of their park jumping for joy.
But in the end it was pound power not people power that doomed the £300m Blues blueprint to the waste paper bin.
Close neighbours Liverpool FC abandoned its one-time ambitions for a new stadium on Stanley Park on cost grounds.
Mayor Joe Anderson said Walton Hall Park will remain as park, and will be designated as such in the city development plan to be published in the summer.
He has also vowed that the People's Club will have a new stadium within three years. But instead of swallowing up the green acres of Walton Hall Park, Everton FC and Liverpool City Council are looking at two alternative sites for a replacement Goodison. But neither will say where they are.
Instead it had been left to speculators to come up with a list of their own ideas for a new home for the club.
One favourite is the north Liverpool waterfront with plenty of space on empty dockland which owner Peel Ports has earmarked for Liverpool Waters.
It's no stranger to big crowds either: later this month Bramley Moore dock is hosting Liverpool Sound City, attracting tens of thousands of music fans to the city.
"It's easily big enough for a new stadium, has good road and rail links and is well away from housing, and it has a great view across the river, would look fantastic on TV and would kickstart development in the Liverpool Waters/North Docks area. What's not to like?" said one Evertonian throwing her suggestion into the ring.
Another idea is the Liverpool Council owned Finch Farm in Halewood, Everton's Academy HQ and where the Blues already intend to build a stadium for their under 21 squad.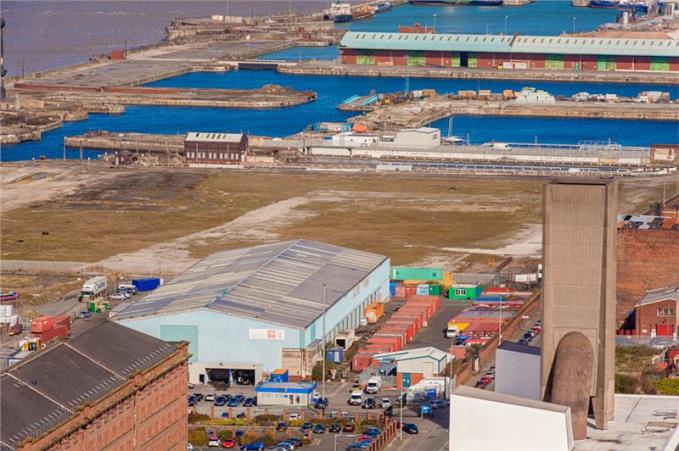 The Central and North Docks tick all the boxes
At one time the Toffees courted plans to build a new home on Kings Dock, later the site of the Echo Arena. Then there was the Kirkby/Tesco deal but both plans fell through.
For Everton fans desperate for a run of good news, the stadium announcement comes just days after the club sacked manager Roberto Martinez after a dismal showing in the Premiership.
The club, in a joint statement with the city council, said it had concluded that building a new stadium on Walton Hall Park was a step too far in the current economic climate.
The proposed development would have seen an all-new stadium as a replacement for one of the oldest football grounds in the Premier League. It would have included hundreds of new homes, shops and retail space in a new village within the park.
Local residents had waged a massive campaign against the proposed loss of a park created in the 1930s, saying it would have robbed them of their only large area of recreation and leisure space.
Robert Elstone, chief executive of Everton FC, said: "Our work with the council, particularly over the last few months, has been positive and progressive and whilst our work evaluating the alternatives is at an early stage, we are hopeful that the new sites provide us with a much more straightforward, deliverable opportunity to build a new stadium."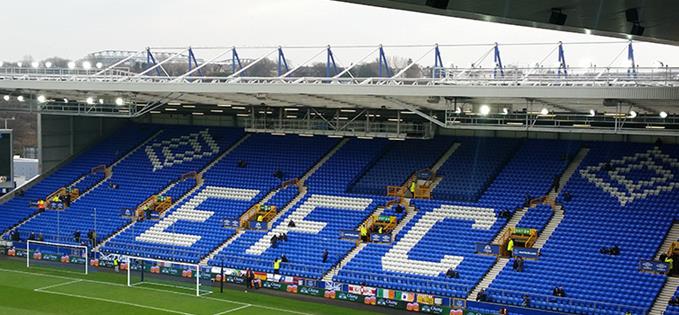 Goodison Park: It will be history within three years, vows Everton-loving Mayor Joe

Mayor Joe Anderson said: "Most people will be aware that I did give a commitment to Everton to support a potential scheme at Walton Hall Park with the aim of regenerating the area and creating new jobs. However, through the work that the club and the council have done, we have concluded that effectively building a new village in north Liverpool with lots of retail space is a step too far in this current economic climate.
"On the subject of the park itself, I can now say that the park will remain a park and will be designated as such in our local plan, which will be out for consultation this summer."
The council said the Walton Hall Park project, which relied heavily on retail investment into the site, was "always an ambitious one". It added that most of the current investment into retail is "focused on city centres and larger district centres rather than out-of-town developments like this would have been".
Liverpool FC spent many years developing plans to replace Anfield with a new stadium on another large area of parkland, Stanley Park, also generating strong opposition.
That plan too was abandoned, with Liverpool's US owners deciding inside to extend and upgrade Anfield.
The club is adding 8,500 seats to the stand, taking its capacity to more than 20,000, and increasing Anfield's total capacity to approximately 54,000.
Last weekend work started on transforming the Main Stand at Anfield into one of the largest all-seater single stands in European football.
When completed the extended stand will reach 45 metres high, more than double the current height.