CAMP & Furnace is known for leading the field with its funky food and drink ideas.
Now, once again, it is sprinting ahead thanks to its latest cocktail, The Free Runner. Its very creation places Tom Cruise's palm-flipping and thumb-rolling stunts in the shade and will leave anxious punters peering through their fingers.
The revolutionary, gin-based cocktail will be exclusively made to order by barman Richy Squires - who also happens to be a free runner.
Ahead of the Friday launch, the C&F have released a promo video explaining what it has in mind, putting athletic Richy through his paces to a soundtrack by Eagles of Death Metal.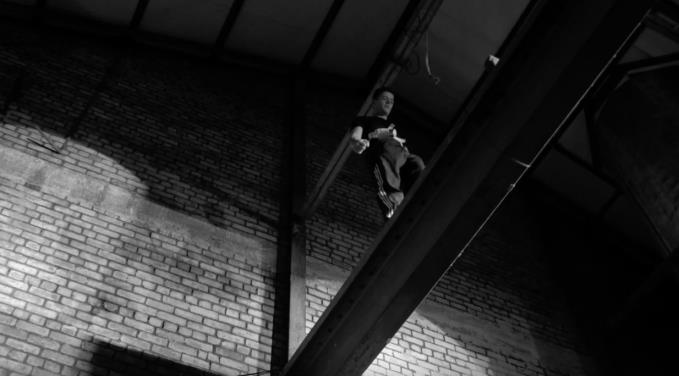 Positive mental altitude: Richy Squires walks tall on a girder 30ft above the Camp & Furnace tables
It sees the bartender leave his usual serving spot and embark on a daring, acrobatic run of the spacious Greenland Street warehouses-turned-events hub. His journey, described as a "world first", will include backflips from containers and intrepid walks on the warehouse's beams at heights of 30 feet above punters.
"Richy will make the cocktail in the conventional way positioned behind the bar in Camp and Furnace's cocktail container," explalned a spokesman.
"The cocktail holster will then be strapped to his body and, unlike regular cocktails, will only be complete after it has been 'rattled and rolled' around the venue to ensure it is mixed to perfection."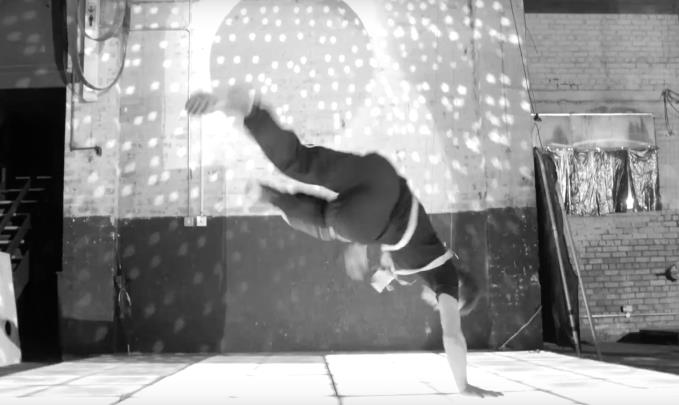 Ricky turns cocktail mixing on its head
The Free Runner, exclusively available at Camp & Furnace for £8, only on the last Friday of every month (any more is too exhausting to contemplate) is made using Aviation Gin, Crème De Violette, Maraschino Liquour, fresh lemon juice and syrup.
Demand is likely to be so high, so don't be surprised to see Richy going, literally, up the wall.
As for the rest of the rest of the city's mixologists, don't try this if you're partial to testing the recipes on your shift.
For more information visit: www.campandfurnace.com