SCOUSE Power could soon rule the North West after Steve Rotheram was voted Labour's candidate in the race to become the first ever directly elected mayor for the Liverpool City Region.
He joins Liverpool-born Andy Burnham who was yesterday named as Labour's metro mayor candidate for Greater Manchester.
In his first comments after the result was announced, at the Liverpool ACC this morning, Rotheram said that if elected he would ensure that Prime Minister Theresa May was made aware that he and Burnham would ensure there would be a North West Powerhouse.

In what was a 72.6 percent turnout, Rotheram won 2,670 votes and Joe Anderson 2,042 in the second round after third contender, Wavertree MP Luciana Berger, dropped out in round one of the counting, having polled 1,202 votes.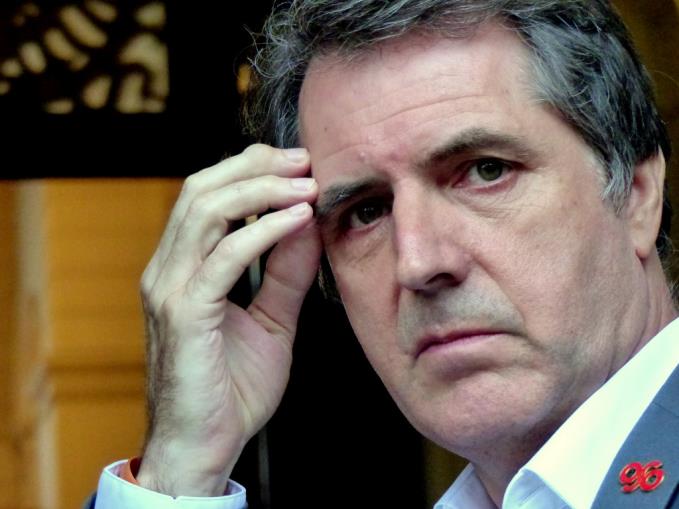 Steve Rotheram at Jeremy Corbyn's Liverpool rally earlier this month. Picture: Angie Sammons
Rotheram made it clear he aims to hit the ground running, to work on his manifesto pledges on housing, skills and energy. He also vowed to continue, for now, as an MP as well as Parliamentary Private Secretary to Labour Leader Jeremy Corbyn for "as long as possible".
The Metro Mayor elections in both Liverpool and Manchester take place next May, and with Labour having such a stranglehold on the political stage in the two city regions, it is almost certain both Rotheram and Burnham, one a fanatical Liverpool supporter, the other a staunch Evertonian, will be elected.
Joe Anderson said he was "heartbroken" by the decision but said he would carry on as elected mayor in "the greatest city in the world".
Meanwhile, Jeremy Corbyn, who Rotheram introduced to an 8,000 strong rally at St George's Hall last week, sent his congratulations on the result, via Twitter.
The metro mayors will have control over local transport, the NHS and strategic planning as part of a £900m, 30 year devolution deal with Whitehall.
A leading figure in the Hillsborough Justice campaign, Rotheram, 54, spent eight years as a councillor in Fazakerley ward before being elected to Parliament in 2010.
He was the Lord Mayor of Liverpool in the city's year as European Capital of Culture.
Mindful of the importance of Merseyside's five other local authorities - Sefton, Knowsley, Wirral, St Helens and Halton, his slogan during the Metro Mayoral race was "No borough left behind".
Heartbroken but determined to continue as Mayor to work for Liverpool and the greatest city region in the world. pic.twitter.com/xnJTrvb3BM

— Joe Anderson (@mayor_anderson) August 10, 2016
Congrats @Steve4LCRmayor, the future Metro Mayor of Liverpool. He'll serve area he loves with integrity & dedication pic.twitter.com/Z3hEeOtIou

— Jeremy Corbyn MP (@jeremycorbyn) August 10, 2016

Liverpool Labour metro mayor results
First Round
Steve Rotheram 2,029
Joe Anderson 1,641
Luciana Berger 1,202
Second Round
Luciana Berger's votes reassigned:
Steve Rotheram 641
Joe Anderson 401
Final result
Steve Rotheram 2,670
Joe Anderson 2,042