PAUL Adams, the man behind Southport's Vincent Hotel, is bringing the brand to Liverpool's Ropewalks - in the shape of a 116 room apart-hotel.
Wolstenholme Square developer Elliot Group has signed a deal with well-known hotel and restaurateur who also co-owns Exchange Flags' Vincent Cafe Bar and Restaurant with his pal Steven Gerrard.
The Seel Street development, complete with rooftop pool, forms an additional phase to Elliot Group's £40m Wolstenholme Square project, which starts on site next week.
Adams, the man who began with Southport's Warehouse Brasseriebefore opening the acclaimed Vincent Hotel on Lord Street, says the move represents the next logical step for the brand.
"Liverpool's strong convention and leisure markets as well as the development's Ropewalks location make an apart-hotel format the natural choice, given the number of multi-guest parties that we expect to use the hotel."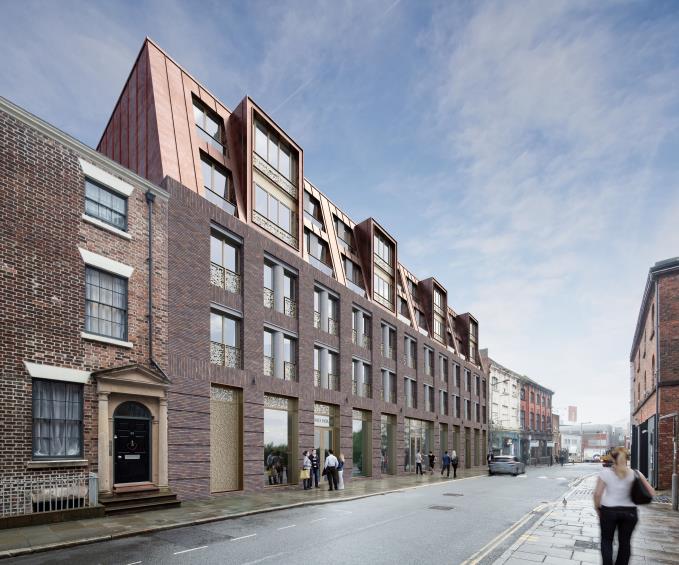 According to the developer Elliot Lawless, the Falconer Chester Hall-designed scheme makes extensive use of brick to fit in with the neighbouring Georgian and Victorian buildings and was subject to a comprehensive design review with Liverpool council's officers.
"The design review was highly constructive and helped us identify some improvements and adjustments that will make the scheme even more successful. It's a really intelligent design internally, as it will give the operator the flexibility to offer both single rooms or serviced suites.
"I'm delighted to conclude the deal with and to bring a brand like Vincent to Ropewalks. It's an intensely urban neighbourhood and Vincent is the perfect brand for it. Paul has a great track record and his reputation will add value to our Wolstenholme Square project and the wider neighbourhood."
The hotel will back on to Wolstenholme Square's block D and is near the new passageway being punched through from the square to Seel Street, which is designed to boost accessibility and create more active frontages.
Work is expected to start on site in December with the hotel expected to open in December 2017.