THEY are not exactly bricking up the Mersey Tunnel, but the cross-river train link between Liverpool and Wirral will be completely shut down for six weeks from January 3.
The biggest repair programme for 40 years is to be undertaken on the Merseyrail network. In total it lasts six months and will cost millions of pounds.
It promises to be a miserable start to 2017 for tens of thousands of commuters returning to work after the Christmas/New Year break who will have to catch rail replacement buses.
But the travel advice will be music to the ears of restaurants and bars in hard-up January. Transport bosses say don't take the car and, instead of travelling at peak times, make the most of restaurants, shops and other leisure activities on whatever side of the river you're travelling home from.
Months of planning have gone into the preparation work to ensure Merseyside keeps on the move while work is going on, says Merseytravel which today announced its transport options.
"The key advice for Merseyrail users is to leave their cars at home and stick to express rail replacement bus services, or other public transport, to keep the Mersey Tunnels and surrounding routes moving," said Merseytravel.
Network Rail will be replacing the most challenging sections of concrete-based track in the "loop" – originally laid in the 1970s - while making the most of the opportunity to carry out other work, including replacing conventional track under the riverbed.
"Network Rail, Merseyrail and Merseytravel, have been working over many months, with local authorities, operators and other partners, to come up with a plan that balances the need to get essential and complex work done with the need to keep people moving and the city region 'open for business'," read a Merseytravel statement.
The work, which would also support a new Merseyrail fleet on the network from the early 2020s, is part of a £340m investment in the Liverpool City Region rail network over the next three years.
Jan Chaudhry-van der Velde, MD of Merseyrail said: "We appreciate that this work will bring significant disruption to passengers on the Wirral line, resulting in temporary changes to how they make their journeys. However, we have worked hard with our partners to ensure that the alternative travel arrangements we've put in place provide the most effective ways of keeping people moving around the city region."
Making tracks: What to do and what not to do while the work is going on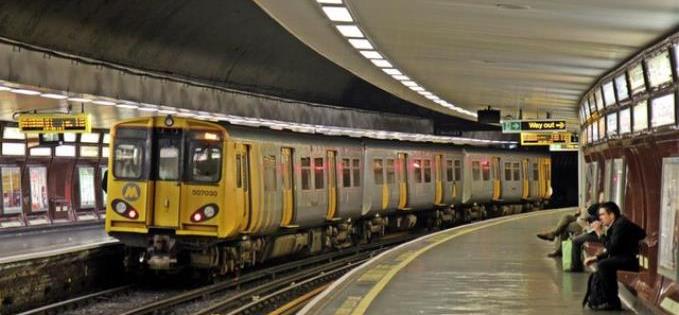 This is the advice from Merseytravel on how to cope with six weeks of no cross-river trains.
DO... take rail replacement buses: High quality "express" buses ready to "fill and go" at peak times will run directly from Birkenhead Central and Birkenhead North to Moorfields and St George's Hall, with return buses at least every 15 minutes. There will be additional services to ensure people can still catch early morning mainline trains. People who would normally use loop services (trains between James St, Moorfields, Lime St and Central) can use their rail tickets on the 10A bus to travel around the "loop".
There are 14 existing cross-river bus services that run between Wirral/Chester and Liverpool. Services will be strengthened to accommodate existing and new customers.
Mersey Ferries offer a frequent cross-river service between Seacombe and Pier Head in peak times, with three services an hour, a journey time of 10 mins each way and free parking for 370 cars at Seacombe. Cross-river Merseyrail tickets/passes will be able to be used throughout the disruption. Ferries will be an option for cyclists as cycles can't be carried on rail replacement buses.
DON'T... take the car, use public transport: The Mersey Tunnels and surrounding routes can accommodate additional buses but they will not be able to cope with an increase in cars, especially at peak times. Congestion will increase journey times for everyone.
AVOID... travelling at peak times where possible: If you work, speak to your employer about whether there is any flexibility in working times or times you could avoid travelling altogether. If you can, you may want to leave work later and make the most of restaurants, shops and other leisure activities on whatever side of the river you're travelling home from.
LEAVE... more time for your journey: Whether you travel cross-river, within the rail network in Wirral, or usually make use of the underground rail 'loop' to get around the city centre, you will need more time for your journey to take account of the changes.
CONSIDER... your options: Different ways of travelling may suit your needs depending on where you need to go and at what time.