The battle for power over Merseyside started today with the Labour Party taking names to decide who it is going to field as its candidate for the region's first metro mayor.
And as the nomination book opened, it immediately became clear Liverpool Mayor Joe Anderson will face a tussle from Walton MP Steve Rotheram (main pic).
With Wavertree MP Luciana Berger also considering whether to throw her hat into the ring for the big job, this will be no coronation for what will be the first ever individual "ruler" of the six boroughs that make up the area: Liverpool, Wirral, Sefton, St Helens, Knowsley and Halton.
Anderson, as chairman of the Liverpool Combined Authority, mainly made up of the six council leaders, has already been seen as the heir-apparent for the city region job.
It also emerged today that Labour's Barrie Grunewald, leader of St Helens Council, will play a key role in Rotheram's election campaign
In 2014, an acrimonious split among the Labour big-wigs on Merseyside appeared over the chairmanship of the combined authority.
Read: Shambolic start to new Liverpool city region authority
The job went to Phil Davies, leader of Wirral Council; but he stood down, opening the door for Anderson to take the hot seat.
Liverpool Confidential understands a number of local MPs and trade union officials will be supporting Anderson's bid.
A long time campaigner for a Liverpool City Region mayor, he unlikely to face any competition from the 80 Labour councillors in Liverpool.
Despite what some see as his tough approach, there is little doubt that Liverpool has been transformed in the past few years.
The problem is that some parts of Merseyside, particularly Wirral and Halton, fear being gobbled up by Liverpool dominated politics.
People in some parts of Wirral are still resentful about being dragged kicking and screaming into Merseyside in 1974 when the borders of Cheshire were redrawn.
So why are Labour MPs eager to quit Westminster for a regional role?
Although the Metro Mayor will be seen as a leading light in the new age of so-called localism, and the creation of George Osborne's Northern Powerhouse, there could be another reason why Labour MPs are eager to compete.
The party's poor showing in Scotland, coupled with a planned review of Parliamentary constituency boundaries, could well put it out of power, nationally, for some years.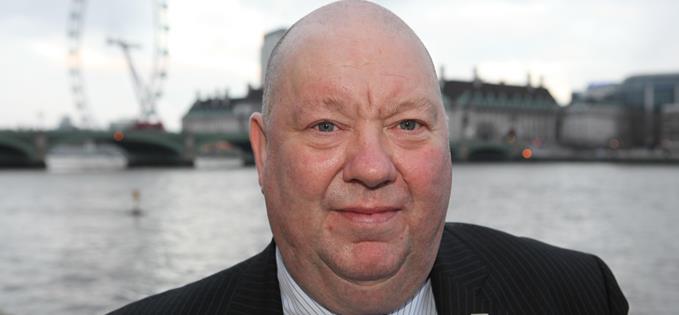 Joe Anderson

It means Labour MPs, many relatively newcomers to the Westminster bubble, could well spend their entire political lives on the sidelines, either as back benchers or in shadow ministerial roles.
Once the nominations are in, Labour's NEC will draw up a short list and then the voting begins. Each of the Labour Party members in the six areas, Liverpool, Wirral, Sefton, Knowsley, St Helens and Halton, will have a postal vote.
Although there are about 18,000 Labour Party members in the six areas, party rules only allow people who have been members for 12 months to vote. That is expected to bring the number of eligible voters down to around 10,000.
The winner of the nomination will go forward as Labour's only candidate for Liverpool City Region Mayor.
Meanwhile, the Government today introduced the new buses Bill which will give city region mayors full power to bring in London-style bus operations.
It will end 30 years of deregulated free-for-all which has seen Merseysiders at the mercy of Stagecoach and Arriva.
The assumption is that whoever wins the Labour ticket will be elected next May as the Liverpool City Region Mayor, custodian of a government package worth almost a billion pounds.
It also raises the question of what would happen to the role of elected mayor in Liverpool. It is assumed that if Mayor Anderson becomes city region mayor, Liverpool will revert back to a leader and cabinet form of governance.
Powered by Wakelet