PLANS to create a new park in north Liverpool - on a sprawling piece of land described as a hidden gem - are announced today by Mayor Joe Anderson.
The eight-acre site, which runs alongside Kirkdale Railway Station, is a ready made green paradise, consisting of mature woodland, abundant greenery and flora. It is provisionally earmarked to be called Melrose Meadows, with £50,000 allocated to start the work on the par
It comes as the Mayor unveils another project, should be become City Region mayor next May, for a Merseyside Parks Biennial, saying it would be a new cultural highlight for the area.
I was aware that there was a piece of land next to the railway but like most people I just drove past it without really knowing what was there
However, Mayor Anderson's words, describing the city region's parks as "fantastic and beautiful spaces, some of them world-famous" may ring hollow in other parts of Liverpool where slices of both Sefton Park Meadows and the Calderstones/Harthill estate are earmarked for luxury housing developments by Redrow, the council's preferred developer.
To add to the current debate about green spaces, a string of emails have been published suggesting that the value of the Meadows is now only worth around £4m compared to the £10m spoken about when the controversial sale of "incidental space in Park Ave, Liverpool 18" was first revealed.
Campaigners are fighting the sale of both sites by the council saying park lands should be protected.
Former Brookside star and eco-campaigner Simon O'Brien spotted the Kirkdale land, and suggested it as a new maintained park. O'Brien was hand-picked by the mayor to carry out a review of parks and open spaces in the city.
Mayor Anderson said: "I was aware that there was a piece of land next to the railway but like most people I just drove past it without really knowing what was there, as you cannot see it properly from the road.
"Simon O'Brien brought it to my attention in his green spaces review and I went there with him and was absolutely stunned at how beautiful it is.
"It really is a hidden jewel, a breath-taking piece of green space in North Liverpool with a lot of potential and we want to ensure that this significant site is maintained to be used by the local community.
"We are putting some funding into it and will be working with the community and other partners to protect and develop the site.
"I would like to thank Simon for highlighting this space – his interim review talked about creating green corridors in the city and this is a great example of how we can take that idea forward."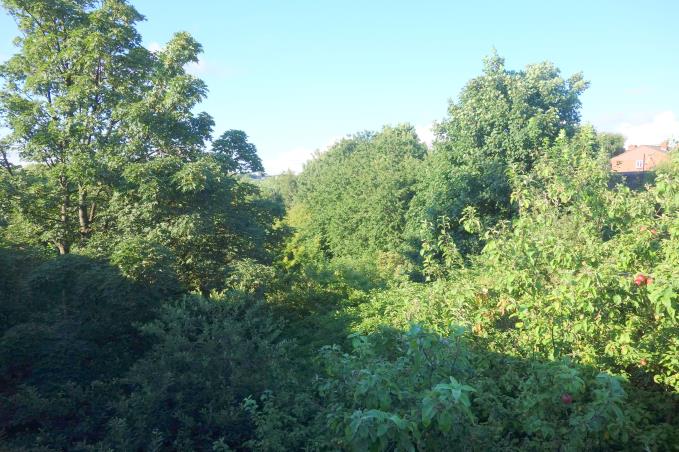 The verdant and forgotten land next to Kirkdale station
Meanwhile the TeamJoe people put out a statement about his biennial idea, quoting the Mayor: "Combining our unique cultural strengths and the fine tradition of heritage we have in the six boroughs, I will create a Parks Biennial, which every two years will invite artists and ecologists passionate about green spaces to come together with local communities to create new visitor destinations and make our city a unique attraction for park lovers from around the world.
"If you look at the impact Claude Ponti has had in the Jardin des Plantes in Nantes you can see how magical it can be to bring together artists and communities to celebrate the green spaces they use."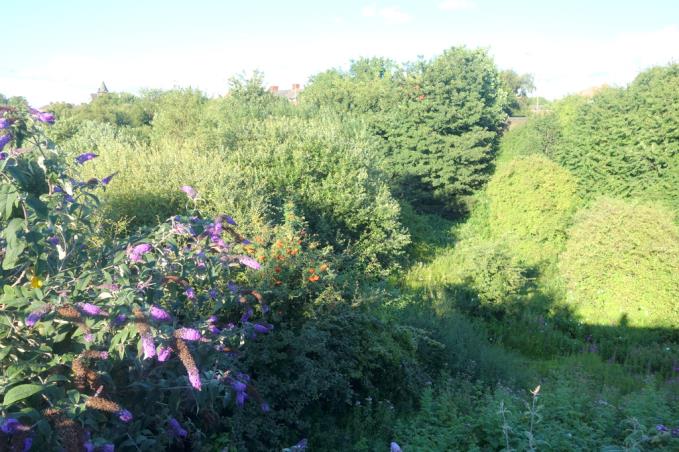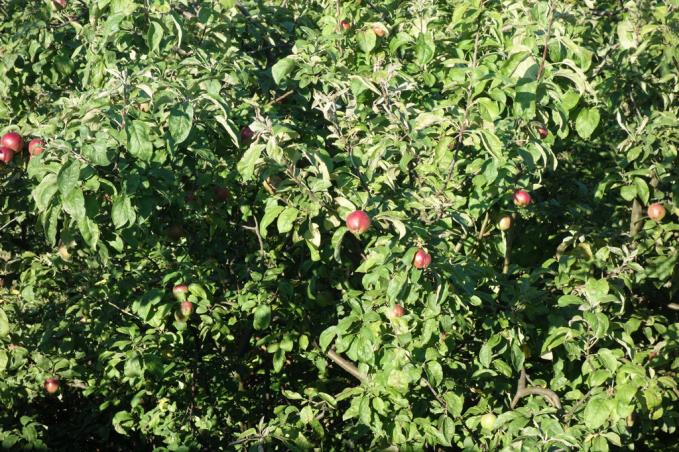 Campaigners, trying to halt the sale of Sefton Park Meadows to Redrow, have released details of responses by the city council to freedom of information questions published on the WhatDoTheyKnow website.
The Save Seton Park Meadows Campaign Group claim the responses reveal "secret negotiations between Redrow Homes and the Council" to try to sell off this heritage green space and secure planning approval before the recent local and mayoral elections.
"Redrow were threatening to withdraw from the sale if a timetable could not be agreed. The information shows that council officers struggled to get an accurate valuation on the Meadows - that would not be legally challenged- and were waiting until after the elections to start the negotiations again," said a spokesman for the group.
Describing some of the responses as controversial, the campaign group say Redrow's offer of £4m for the land is far less than the £10m spoken about when the sale was first mooted.
Powered by Wakelet