LIVERPOOL dockside food mecca Delifonseca has lured BBC Food Programme's award winning butcher Callum Edge to take over its meat counters.

It will mean Liverpool-based fans of the 172-year-old firm will no longer have to make the cross-river trek to the butchery in New Ferry.
Delifonseca is already selling meats delivered by Edge and Son, which has a small abattoir attached to its Wirral premises, with the fully staffed butchery department expected to be ready in a few weeks.
It takes over from Birkdale butchers Brough's who have supplied meat to Delifonseca customers since it opened seven years ago.
Two years ago the Edge business, launched in 1844 and now into its fifth generation, scooped the BBC Radio 4 Best Food Retailer award in what seen as the "Oscars" of the food and farming industry in Britain.
Callum Edge, who runs the business, told Liverpool Confidential: "We are delighted to be opening a butchery department at Delifonseca. This was first discussed between Candice Fonseca and me three or four years ago.
"I felt at that time we were not ready as our business was still developing. But following our success in the BBC Food and Farming awards, things have really moved ahead so quickly. We share many of the same approaches to food I am sure this venture will be a great success.
"Our aim is to have all the equipment in need by early February, but in the meantime we are making daily deliveries of our meats to the deli at Brunswick."
Last year there was a second big accolade for Merseyside when the Liverpool 8 Superstore won the same honour for playing a vital role in transforming the fortunes of then down-at-heel Lodge Lane. It also attracted customers from a wider area to what is an Aladdin's cave of produce and groceries from around the world.
Details about the Edge and Son link with Delifonseca comes as the BBC launched the search for its food and farming award contenders in 2016.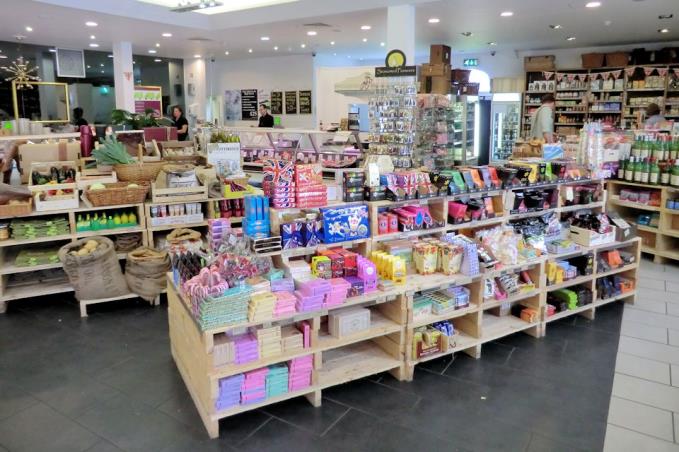 There is meat in the building
The awards spread the word about Edge and Son with people flocking to the butcher's shop in New Ferry, attracted by the chance to sample beef, lamb, pork and chicken carefully reared in local farms and slaughtered in a stress free environment.
The BBC Food & Farming Awards now wants people across Merseyside and the North West to nominate their favourite producers, workplace cooks, local markets and food heroes.
Let's hope the Liverpool area gains that hat trick with a third successive gong!
This year's categories are: Best Food Producer, Best Drinks Producer, Best Food Market, Best Local Food Retailer, Cook of The Year (for public caterers including dinner ladies and men), Countryfile's Farming Hero Award, and a new BBC Future Food award to find the best new idea in the UK food supply chain. Also, for the first time, The One Show will be leading the search for the Best Takeaway/Street food in the country. Nominations are open for two weeks (10 – 24 January) via www.bbc.co.uk/foodawards.