THE FORTUNES of a rotting 19th century watchmaking workshop in the Ropewalks area have been resuscitated - marking the final chapter in a decade-long regeneration programme involving 16 buildings in the area.
Lottery cash enabled the Watchmakers building, on the corner of Slater and Seel Street, to be "transformed from a derelict eyesore into an attractive complex of student apartments and offices," says Liverpool City Council
The Townscape Heritage Initiative, the Heritage Lottery Fund's programme for the repair and regeneration of historic buildings, has given £4m to restoration projects in the area over the last 10 years, levering in £15m of private sector investment, it says.
Other projects supported by THI were the Nadler Hotel, Heebee Jeebees, and the former Whitehouse pub.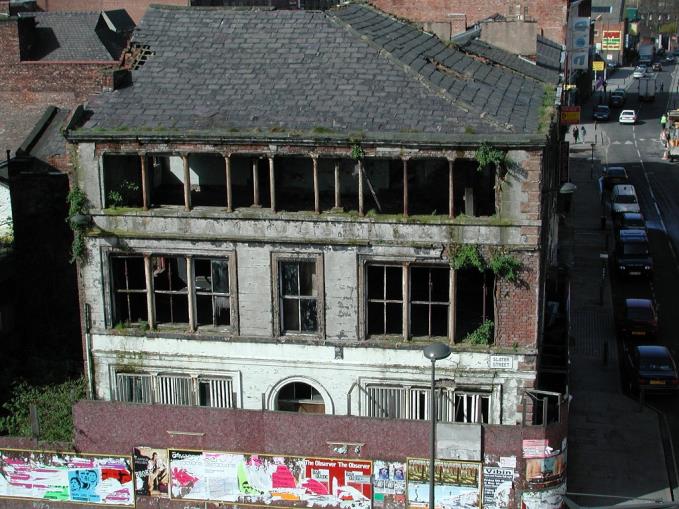 Sorry state: The rotting building which once housed a watch-making workshop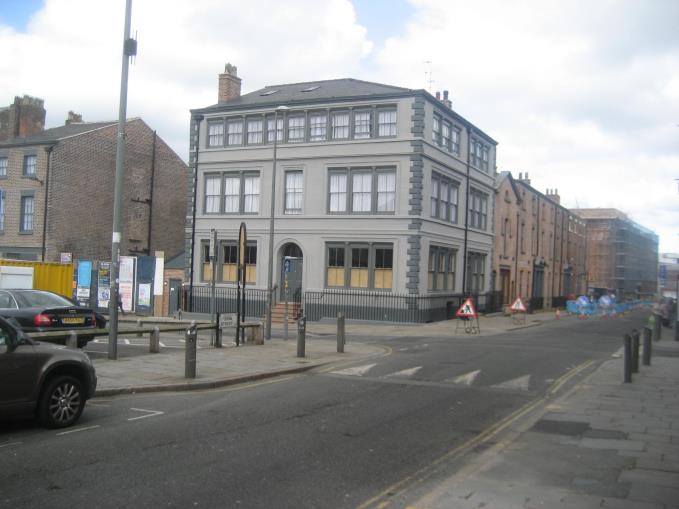 The handsome 19th building, which was originally built as houses, is now a dwelling again - for students
The final project to be completed was the refurbishment of the Watchmakers building by Seel Street Estates.
Originally built as houses, the block became a watchmaking workshop in the mid 19th century, helped by large windows aiding the work of craftsmen making the then luxury goods.
It ended its commercial days as a cash register factory, but now it's all ching-ching again.
Councillor Malcolm Kennedy, cabinet member for regeneration, explains: "(Ropewalks) now has hotels, offices, bars and apartments and while the initial projects were supported by public funding developers are now investing in the area without requiring grant assistance, demonstrating its remarkable turnaround."