PEOPLE fuelling their addiction to crisps ended up bagging big surprises this week after trips to Tesco stores across Liverpool.
At the Old Swan Tesco on St Oswalds Street, Ashley Lombard was stopped by a flash mob of people dressed up as airline pilots and holidaymakers at the checkout. They presented her with a trip to Majorca. The only cost-a was a packet of Walkers.

Ashley was buying a multi-bag of crisps on her way to visit a friend and said: "I go out to get a few things and I come back with a holiday from Tesco and Walkers!?… Who's going to believe that?"

At the Tesco on Myrtle Street, Jonathan Owens was also shocked when he was handed a holiday to Crete after his girlfriend slipped a cheeky bag of cheese and onion into his basket.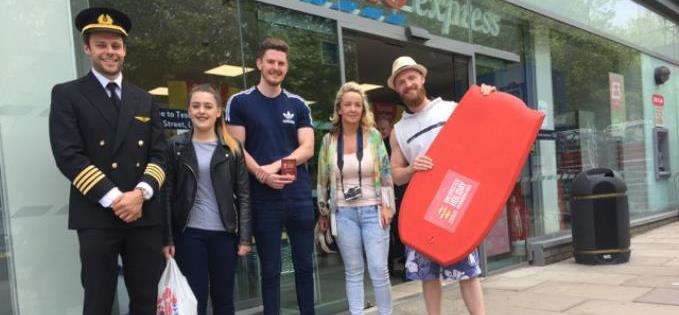 Jonathan Owens won a holiday to Crete at the Myrtle Street Tesco
Jonathan (above) who was on his lunch from the university, said: "I can't believe I've won something like this, I didn't even realise she (his girlfriend) had put the bag of crisps in the basket. Perhaps from now on I should let her buy what she wants when we go shopping."

The prizes were part of the Unexpected Holiday in Bagging Area competition being run jointly by Tesco and Walkers.

All the nice girls love a pilot and Lesley Davies (below) got more than she bargained for when the same Old Swan guy stepped out of her Tesco home delivery van with more than a packet of Ready Salted rustling in his hand: a trip to Budapest in fact.
"I'll definitely be rating my delivery driver 5/5" Lesley said, "he brought me a holiday…. and a pilot."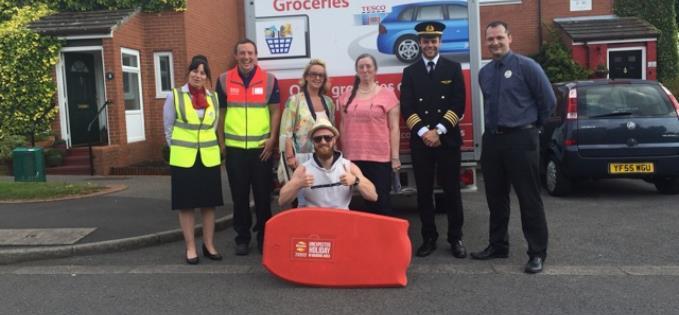 Powered by Wakelet