JUST one bar is selling it - and that's in Liverpool - but which one is for sinking and which one is for swimming?
It's Corbyn v Smith - with the result of the big Labour leadership battle being announced right here this weekend at the Labour Party Conference.
But while many have been barred from voting in the actual election, everyone is allowed to take part in our poll below. Nor is anyone barred from Stamps, in Liverpool Road, Crosby, where two limited edition special ales, Corbyn's Cask and Citizen Smith IPA, go on sale tomorrow (Wednesday).
Some would say one is cool and mellow and a refreshing change. Meanwhile the other professes to be exactly the same - if it means you will buy it anyway.
It's a timely bit of PR spin for the beers' creators, the Republic of Liverpool Beer Company, which Peter 'Voldemort' Mandleson himself would be proud of.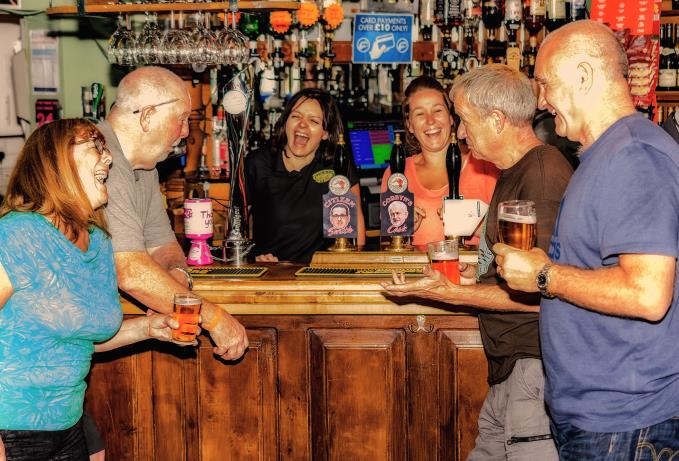 Drinkers at a Merseyside pub toast their choice for the next leader of the Labour Party
Only last month the city based brewer, led by Tony Rothwell, announced a Brexit ale to 'bottle Liverpool's rebellious spirit' and appealed to the public for a name.
If the looming result of the Labour ballot does nothing for you, never fear: the name of the Brexit ale will be revealed at the same time, this weekend, at The Ship & Mitre.
So which is your brew: Corbyn's Cask or Citizen Smith? Vote in our fun poll below. And remember: it's bants.