A BID for cash to fund a plaque commemorating the birthplace of Brian Epstein has been launched by group of diehard Beatles fans.
The Fab Four's manager, who suffered a fatal overdose at the height of the group's fame in 1967, was born at 4 Rodney Street in 1934.
Now a collective of Beatles tour guides, historians and authors, who meet regularly to discuss the group at the nearby Cuthbert's Bakehouse, on Mount Pleasant, have launched a Kickstarter Appeal to raise £950 to pay for the new work.
Led by tour guide Marie Darwin the collective say they have obtained planning permission from Liverpool City Council and the plaque will will be firmly fixed to the address "for all fans, tourist and the people of Liverpool to see".
Malka, or Queenie Epstein, gave birth to baby Brian Samuel at what was then a private hospital on September 19, 1934. Rodney Street was dubbed the Harley Street of the North. His father, Harry, and family, ran a number of furniture stores around Liverpool. After leaving National Service, the young Brian studied acting at RADA for a time before returning to the family fold and opening the NEMS record stores. He would have been 81 this year.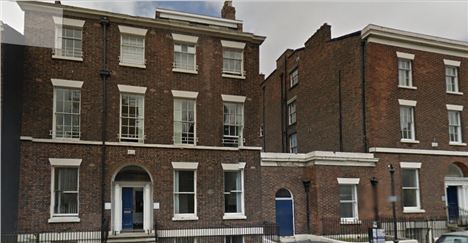 4 Rodney Street, where it all began for Brian Epstein
Only last summer Epstein, who was a key figure in the success of Cilla Black, Gerry and the Pacemakers and Billy J Kramer, was honoured with a blue plaque in London by the Heriatge Foundation.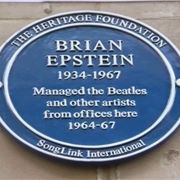 The London plaqueIt was unveiled at Sutherland House in Argyll Street, next to the London Palladium, where Epstein ran his NEMS operation on the 5th Floor after it moved from Whitechapel in Liverpool. Those offices were controversially demolished in 2012 to make way for Forever 21.
"Around the city of Liverpool and the world there are accolades to these musicians but there has never been an official plaque for Brian in the city of Liverpool," says the collective which calls itself Beatles and More.
 "We recognised that there should be something out of respect. Brian's image was key, and that is the image he sold to the world for The Beatles. The Beatles' early success has been attributed to Epstein's management style, business and organisation skills and the band trusted him without hesitation."
Funding permitting (they currently have another £850 to go) the group plans to erect the plaque on the building, now owned by Liverpool John Moores University, on February 22, at 2pm.