THE people of Edge Hill were given their first chance today to comment on the prospect of a £2 billion urban village becoming their new next door neighbour.
The first public exhibition to showcase the masterplan for a world leading urban village in Liverpool opened at Kensington Fields Community Centre in Low Hill,.
It gives stunning details of the Paddington Village scheme,the flagship development of the city's new Knowledge Quarter (KQ Liverpool).
Running from 2pm to 7pm, the public exhibition is part of a seven week long consultation exercise about the development of the 30 acre site.
Paddington Village, which lies less than a mile from the city centre, will focus on creating a world-class investment environment for knowledge-based businesses and a new vibrant residential neighbourhood.
Broadly triangular in shape, is bounded by Grove Street and Low Hill to the west, Oxford Street to the south and Mason Street/Hall Lane to the east and lies less than a mile from Lime Street station. The site is also earmarked to host a new train station to connect it to the Merseyrail network.
READ: Revealed: Liverpool to get its own Paddington Station
Mayor of Liverpool, Joe Anderson, announced the establishment of Knowledge Quarter as one of five Mayoral Development Zones with the aim of creating 10,000 new jobs.

Sited close to new Royal Liverpool Hospital, the proposed Paddington Village will consist of three zones
Paddington Central (Phase 1) – At the heart of Paddington Village, tall buildings will complement the adjacent University buildings. It will include a new Urban Square.
• Paddington South (Phase 2) – Largely residential and educational, it will see medium to high density development. A new green space will provide a relaxing environment, as a contrast to the busier Paddington Central.
• Paddington North (Phase 3) – Predominantly residential and fronting onto the Kensington Fields, it will complement the scale and form of Kensington Fields and will accommodate existing communities facilities.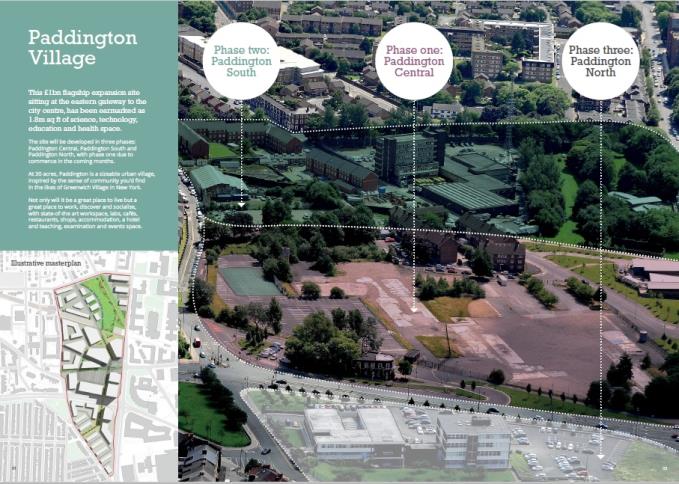 Mayor Anderson said: "This is going to transform this city's economic landscape beyond all recognition and Paddington Village is its beating heart.
''How we develop Paddington Village is the first major step and this public consultation is vital to ensuring everyone is on board at the beginning of what will be a very exciting journey.''
Occupiers already secured for Paddington Central are the Royal College of Physicians (RCP) for a Northern Centre of Excellence, and a 45,000 sf ft 'live-learn facility' for Liverpool International College made up of flats and lecture halls, of which a planning application has now been submitted to Liverpool City Council. The site is also earmarked to host a new train station to connect it to the Merseyrail network.
The arrival of the RCP will signal the start of phase one of the 10 year development site, encompassing 1.8m sq ft.
Phases 2 and 3 are longer term and there will be a need to consider existing uses on the site alongside new development.
HOW TO HAVE YOUR SAY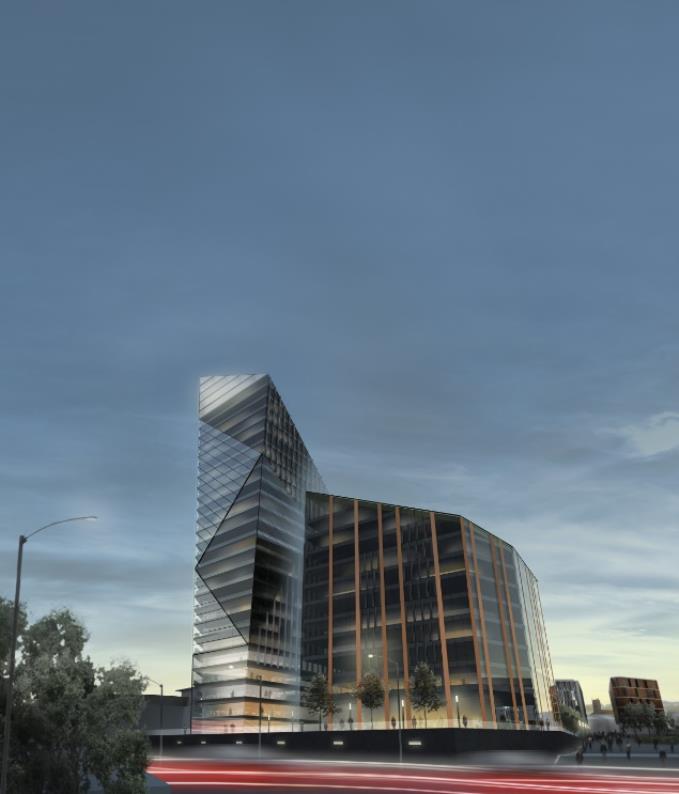 The Public consultation on Paddington Village ends on Friday, 23 December. The public can view a draft copy of the Spatial Regeneration Framework on the Council's website
Comments and representation can be made online, email: paddingtonvillage@turley.co.uk or by mail at: FREEPOST RRUK-HRTT-LATT, Liverpool City Council, Paddington Village Consultation, Development Plans Team, Planning and Building Control, Municipal Buildings, Dale Street, L2 2DH.