BENEDICT DREW: KAPUT | Walker Art Gallery | 28 October 2016 - 26 February 2017
As if Virgin didn't already have its fingers in enough commercial pies, it's now planning to democratize space travel; which currently costs the price of a small house. With test flights now underway, Benedict Drew explores the dystopian side of space tourism and our fragile relationship with technology via unnerving soundscapes and a psychedelic Richard Branson.
Walker Art Gallery, William Brown Street, L3 8EL (10am-5pm; free).
HOMOTOPIA | Citywide | 1-30 November
We've had dystopia, now for some utopia of distinctly queer proportions as Homotopia returns for its thirteenth edition - promising more theatre, dance, exhibitions, film, cabaret and live art than you can shake a (sparkly) stick at. Highlights include comedian Zoe Lyons' Little Misfit, Andre Fekete's Out of Time exhibition and a dance triple bill at the Unity Theatre.
Various; check the website.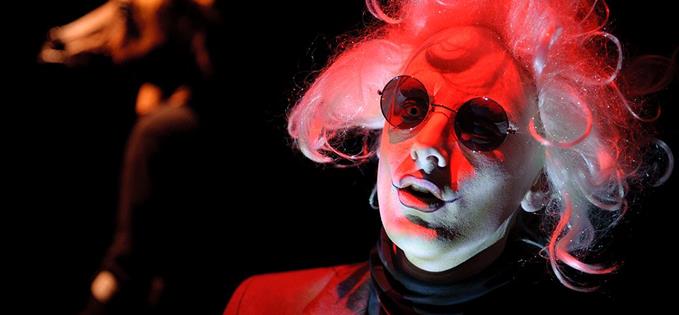 INTERNATIONAL GUITAR FESTIVAL | Floral Pavilion | 3-20 November
It might have begun with a chance meeting in a graveyard, when ex Festival Director Rob Smith met musician Brendan McCormack, but from that unlikely seed sprung one of the Wirral's best-loved festivals (Yeah, yeah, we know it's not strictly Liverpool). Each November now sees some of the world's leading talent, this year including the likes of Andy Fairweather Lowe and Glenn Tilbrook, converge for three weeks of strings spanning classic to jazz to blues.
Floral Pavilion Theatre, Marine Promenade, New Brighton, Wirral, CH45 2JS (various times and prices).
BLACK STAR FILM LAUNCH | International Slavery Museum | Saturday 5 November
As part of the nationwide Black Star Film Season this month, the International Slavery Museum launches a mini season with a free screening of Michael Schultz's cult comedy Car Wash - following the exploits of a close-knit group of friends working at a Californian carwash. This will be followed four classics at Liverpool Small Cinema; including Ghost Dog, House Party and Killer of Sheep.
International Slavery Museum, 3rd Floor Merseyside Maritime Museum, Albert Dock, L3 4AX (2-4pm; free).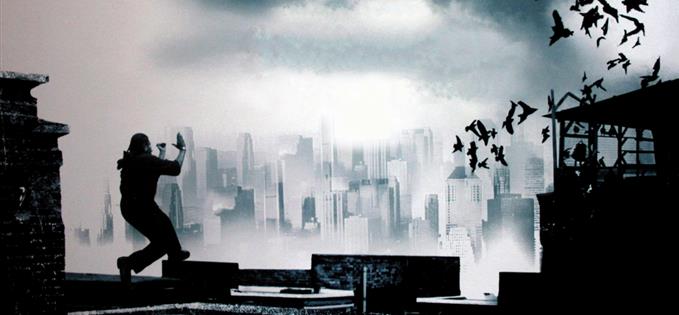 RIVER OF LIGHT | Citywide | Saturday 5 November
This Bonfire Night is set to be sparkler of an evening, as the Mersey makes its River of Light debut: promising a host of waterside activities and one of the most ambitious firework shows in the country. There will also be events throughout the city, including fire dancers, circus performers and world-renowned drummers Les Commandos Percu and Deabru Beltzak weaving a trail of light from the Town Hall to the dock. More info here.
Various; free.
THE WOMAN IN BLACK | Playhouse | 7-12 November
Halloween may be over but the frights aren't out of sight just yet as Susan Hill's famous spine-chiller sweeps in to haunt the Playhouse. While many may know it from the 2012 film starring Daniel Radcliffe, Stephen Mallatratt's theatre adaptation of the horror novella is the second longest-running play in the history of the West End. Not one for the faint-hearted...
Liverpool Playhouse, Williamson Square, L1 1EL (various times; tickets from £9.50 at everymanplayhouse.com).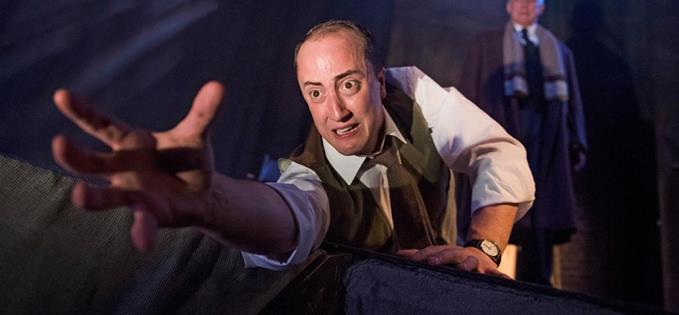 NO SUCH THING AS GRAVITY |FACT | 11 November 2016 - 5 February 2017
Science isn't always FACT, as this exhibition sets out to prove with a focus on the nature of gravity - something still largely contested, even as the world's leading physicists edge closer to a conclusion. When many of our scientific 'truths' are still disagreed upon, where lies fact and where lies fiction? All dilemmas which will be explored in this unique exhibition, by acclaimed artists such as Tania Candiani and Yin-Ju Chen.
FACT, 88 Wood Street, L1 4DQ (Tues-Sun 11am-6pm; free).
DADAFEST | Bluecoat | 17 November - 3 December
Another festival celebrating its thirteenth edition, DaDaFest International challenges preconceptions by showcasing some of the best deaf and disabled artists in everything from theatre to poetry to confronting film. Children are catered for with the likes of Maddy and the Invisible Band of Groovers, while several workshops mean you can try your own hand at creative writing and dance. Also at Bluecoat this month, the Liverpool Print Fair makes its debut, in partnership with the Print Social.
Bluecoat, Liverpool ONE, School Lane, L1 3BX (various times and prices).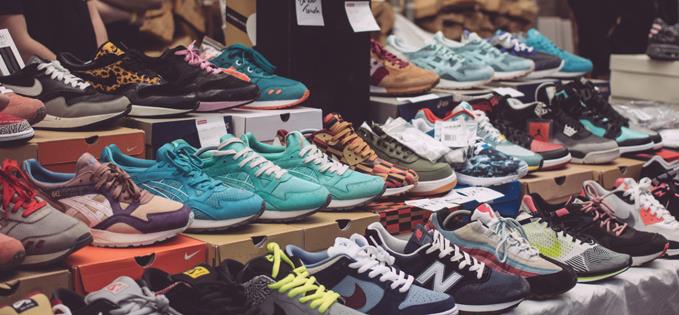 LACES OUT | Camp & Furnace | Saturday 19 November
There's more to sneaker culture than arrogant hip hop stars and big brand wars. The only major event of its kind in north England, Laces Out brings together thousands of vintage, rare, box fresh and deadstock sneakers for collectors to purchase, swap or simply covet. The one-day sneakathon also includes themed panels, DJ sets and even Cutthroat Pete and his snippy barber service.
Camp & Furnace, 67 Greenland Street, L1 0BY (12-5pm; tickets £8 at lacesout.yapsody.com).
PETE WYLIE AND THE MIGHTY WAH! | O2 Academy | Saturday 26 November
Liverpool's post-punk legend is back with his first studio album in sixteen years, Pete Sounds, showing he's lost none of the prowess that earned him hits like The Story of the Blues and Sinful. Capping off his UK tour with a homecoming gig at O2 Academy, the guitarist - who famously coined the term 'rockist' - will be joined by Canadian singer-songwriter Philip Rambow.
11-13 Hotham Street, L3 5UF (7pm; tickets £18 at ticketweb.co.uk).
DREAMWORKS LIGHTS | St George's Hall | 26 November 2016 - 15 January 2017
A shrektacular spectacle awaits this month as the nation's favourite DreamWorks characters arrive to light up Liverpool in an immersive, illuminated walkthrough - featuring twenty different scenes from Kung Fu Panda, Madagascar and Shrek. The loveable green ogre, clearly a lover of Grade I listed landmarks, will be parked on the roof of St George's Hall for the duration; a sight for sore eyes indeed. More info here.
10am-7pm (10-7pm daily; tickets from £6 at sales.webticketmanager.com).